Product Safety Recalls – Cots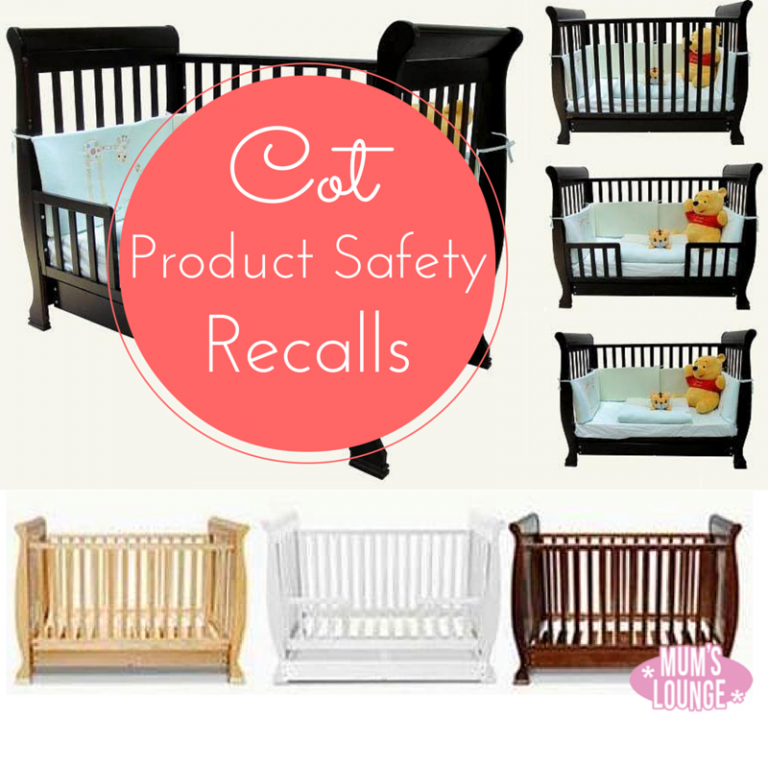 Product Safety Recalls – Cots
I know that I have always been under the impression that if something is sold in the shops, it is safe to use. After all, Australia has some of the most strict rules and regulations for products in the world. But, unfortunately not everything available in stores and online are safe to use.
The stakes are somewhat higher too when you're buying products for your little loved ones. In 2014 alone, a total of 71 products have been recalled and listed on the government's Australian Consumer and Competition Commission (ACCC) website. These products range from cots to toys, baby monitors to clothes and everything in between. Sellers range from well-known major retail outlets to online retailers.
Most recently I discovered that, as a result of a proactive surveillance campaign by the ACCC, a whopping 14 styles of cots have been recalled this year. Since 2013 alone, over 5500 cots have been recalled. That's a lot of cots. The affected cots fail the minimum safety standard requirement and therefore pose a numerous risks including falling out of the cot, risks of suffocation and entrapment hazards, to infants using these products.
In a statement by the ACCC's Deputy Chair, Delia Rickard, she says "The ACCC is committed to improving product safety and will not hesitate to take enforcement action when retailers put the safety of infants and children at risk, regardless of whether retailers are large corporation or sole retailers".
Two products that have recently been recalled are the Wooden Sleigh 3-in-1 Baby Cot by OzPlaza-Living and the Canterbury Cot (White and Espresso) by Saving for Aussie. Both companies have complied with enforceable infringement notices and are taking faulty cots back.
So, what should you do if you find out a product you have has been recalled? Firstly, you need to stop using the item. Don't give it to anyone else or sell it. Contact the seller and they will take back that item and provide a full refund to you.
One of the simplest ways I've found to find out all of the relevant details and also keep up to date with the latest information is to sign-up for recall alerts at the ACCC website or the Recalls website directly. Here you'll find information on all product recalls and safety breaches (excluding food which is handled by FSANZ).
Have you ever had to return an item due to a safety recall?