Seatbelts on school buses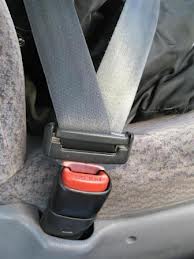 Once again the issue of seatbelts in school buses has been highlighted in the news and once again it has been treated as a non issue.
In the wake of a fatal crash at Singleton in the Hunter Valley last year in which a nine-year-old boy was thrown from a school bus when it collided with a prime mover the NSW Greens failed to bring forward a bill to make these seatbelts compulsory.
With seatbelts in cars since 1972 and in coaches ince 1995 WHY we are still debating this issue is beyond me.
We live in a society where we are wrapping our children up in cotton wool however something which would seem blatantly obvious is being overlooked.
As one of the locals in Port Stephens advised there are children travelling for a long period of time, over long distances (at high speeds) sometimes even standing in the aisle.
So instead of worrying about screaming toddlers in foodcourts  maybe we should be taking this issue and making it a item we are just not willing to comprimise on.
What do you think?  Should seatbelts be compulsory on school buses and should this issue be taken more seriously?
Image credit:  ozteacher.com.au