Soon-To-Be Groom Left Freaked out by Fiancée's Family's Wedding Night 'Ritual'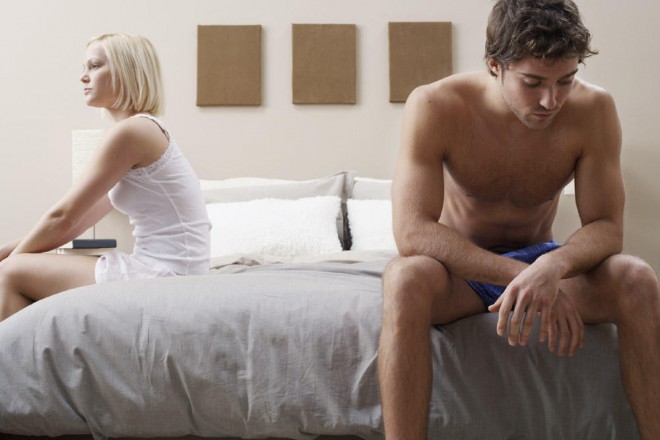 Soon-To-Be Groom Left Freaked out by Fiancée's Family's Wedding Night 'Ritual'
Many families enjoy time-honoured traditions and rituals that new family members marry into and accept as their own, but this wedding night ritual is one that we can't imagine anyone would want to take on!
A young man has questioned his entire relationship after he found out that his fiancée's family intend to listen in on their wedding night activities and then make a keepsake of the sheets they consummated their marriage on!
Seeking advice from the internet, the soon-to-be groom explained his predicament in detail:
I don't want to take part in my GF's (23F) sex ritual on our wedding night… but I still want to marry her from r/relationship_advice
Wow… just wow.
While this sort of boundary stomping might be the norm in some cultures around the world, it is easy to see how lots of people would not be okay with their partner's family listening and waiting to cheer after you've banged your new spouse on your wedding night.
Many people offered their support in the comments section, recommending that the couple gets on the same page about appropriate boundaries before they get married. Others were just in it for a laugh, which, if we're honest, is why we read the comments ourselves.
"Jesus, a family sex blanket? I sure hope it's only decorative and Grandma doesn't sleep with it," squarebodiesforyou wrote.
"And they would be having sex in the master bedroom. Literally fucking in the parents' bed while the parents stand outside and listen. This is deeply messed up," added farsighted451.
"The chances are that you'll go limp at the thought of grandma with a glass pressed to the door and cousin Billy peering through the keyhole, and be unable to consummate anyway," advised someone named istara. "Where is your girlfriend from, by the way? 1732?"
"Tell them you'll do it, in return for a dowry of 100 head of cattle, a white stallion and a tract of arable land," added thrae_awa.
What are your thoughts on this bedding ritual? Would you do it?