The Necklace That Is Designed To Prevent Assault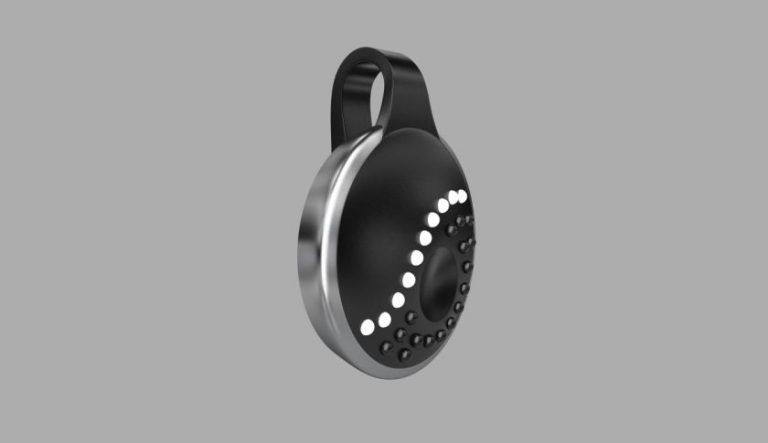 Unfortunately we still live in a world where women do not feel comfortable walking alone at night. In fact not just at night but anywhere they are alone and may feel vulnerable. We've all heard the horror stories of women that are attacked by a man while going about their daily business, whether it be jogging, walking home or out with friends.
In light of this, one Philadelphia startup has created a wearable necklace to help keep women safe.
When Yasmine Mustafa set off on a six-month jaunt through South America two years ago, she expected to learn languages, make friends and sample the local cuisine. But she soon discovered that there was a darker aspect to her journey as well.
"In each of the six countries I visited, I kept meeting women who told me stories about assault," Mustafa said. "It was this repetitive theme throughout my trip."
Upon returning home, Mustafa decided to develop a tool would help a woman if she found herself under attack. The device, called Athena, has a button that emits a loud alarm and sends an alert to friends and family with the user's location. "The idea is to use the element of surprise against someone else," Mustafa said.
Mustafa conducted a focus group where women expressed their concern with the current weapons they have to protect themselves. They stated their fears in having those weapons turned against them during an assault. "We found that women don't like self-defense tools to begin with because they're afraid of being overpowered," Mustafa said. Other widespread problems included the fact that they often forgot to carry them or to use them when under attack and that mace isn't legal in all 50 states in America.
Mustafa's company, ROAR for Good, raised $250,000 from local investors to design and manufacture Athena, which can be worn as a necklace or attached to clothing, handbags and key chains. Mustafa plans to sell the Athena for $99.
Mustafa says Athena's design addresses the prevailing concerns she heard from the women she interviewed: it's accessible, unlikely to be forgotten and unable to be used against the person wearing it. It also has a silent-mode that college students requested to alert emergency contacts nearby without notifying an attacker.
The sound the alarm makes will produce a noise of around 90 decibels, the equivalent of a jackhammer or train whistle. The company is also working on adding a function that dials 9-1-1.
Is Athena a necklace you would wear and would you feel safer doing so?
Photos courtesy of Google images