These Funny Photos Perfectly Capture What Selling Things on Facebook Marketplace is Like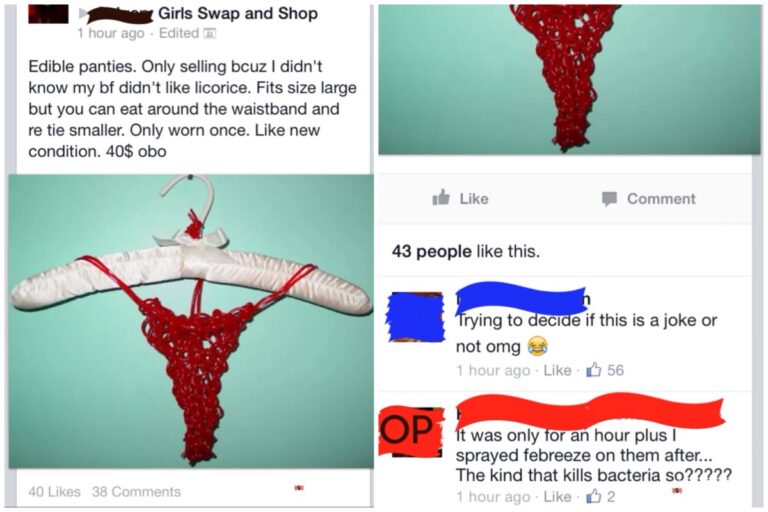 These Funny Photos Perfectly Capture What Selling Things on Facebook Marketplace is Like
Most of us have experience selling our unwanted goods online. Whether we've listed our things on eBay, Gumtree or on Facebook Marketplace, it is inevitable that you will need to deal with the one thing a lot of us dread — other people.
We've scoured the internet to find the very best funny photos that perfectly capture what selling things online is like. Buying or selling, we've all come across listings, conversations, or scenarios like these.
Which one do you relate to the most?
1.What a fantastic buy! Skin Cancer for just $600!

2. If you try to score a deal by playing the sympathy card, you'll pay extra

3. What a great grandma!

4. It's important not to show your hand too soon

5. Hmmm, yes, a toe massager

6. "One needs a good clean…."

7. Some people, what are they like?

8. We can see where she was going with this, but…

9. This dryer will talk down to you like you're an idiot

10. Seriously?

11. A very good price indeed…

12. Should have bought more carrots

13. omg

14. 👍

15. No

16. Now we're talking!!

As weird as it can be, we'll continue to list our unwanted items on Facebook Marketplace knowing we'll encounter the type of people seen above. And hey, it takes all kinds, doesn't it? But yeah, I'll pass on your used edible underwear and soiled sex toys if you don't mind, thanks all the same. 🤮
Source: Google Search/Facebook Marketplace