Three-Year-Old Girl Reportedly Tortured and Killed by Family During an Exorcism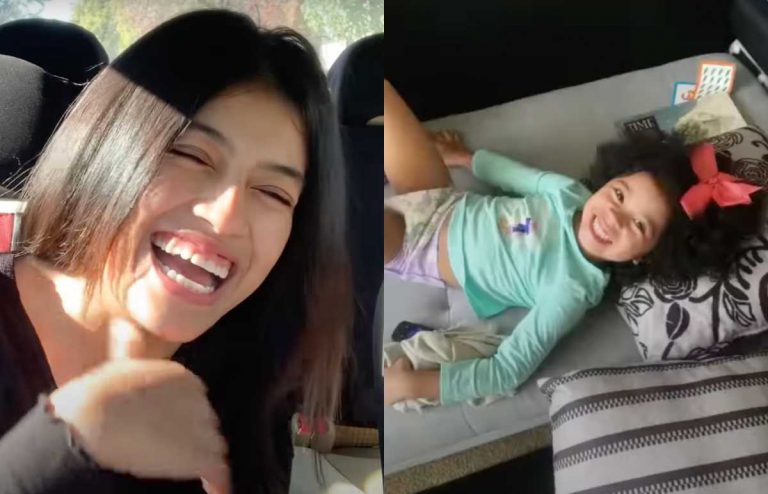 Three-Year-Old Girl Reportedly Tortured and Killed by Family During an Exorcism
A three-year-old girl was tortured and killed by her family as they performed an exorcism ritual intended to cast out a demon, California court documents indicate.
Claudia Elisa Hernandez, 25, told police she was concerned about her daughter, Arely Hernandez, because her little girl would frequently wake up crying in the middle of the night.
Arely died inside a small church in San Jose after she was strangled during the exorcism by her mother, uncle, and grandfather in September last year, according to Santa Clara County prosecutors.
The girl's family "believed the child was possessed by a demon and were at the church praying for her," deputy district attorney Rebekah Wise wrote in court documents.
"The victim's grandfather was identified as the leader of the Church and claimed he was a certified pastor," Wise wrote.
Arely's mother was charged with felony assault on a child with force likely to produce great bodily injury. Hernandez is currently behind bars with no bail.
During the interviews, the mother told police that she began to believe that Arely was "possessed" because the 3-year-old girl would periodically wake up in the middle of the night crying or screaming. Arely's mother and uncle drove her to the church where they, along with the victim's grandfather, held Arely down by her neck, torso, and legs for several hours. They attempted to make her vomit by sticking fingers and hands down her throat.
Arely lost consciousness and suffered "multiple injuries around her eyes, face, neck, and chest," Wise wrote in court documents.
Months after her daughter's death and before her arrest, Hernandez posted a nearly 45-minute-long video, smiling and laughing, showing little remorse for what happened. The next month, she was charged with felony assault.
"When she passed away she was with me. Of course, I'm her mum, why would she not be with me?" El Salvador-born Hernandez said.
"I could sit here and be negative. But there's no point in me doing that. I cannot change what is. It is what it is."
If convicted, she will face 25 years to life in prison. It is unclear whether the uncle and grandfather have also been charged for crimes against Arely.