Tips on How to Avoid Magpie Attacks This Spring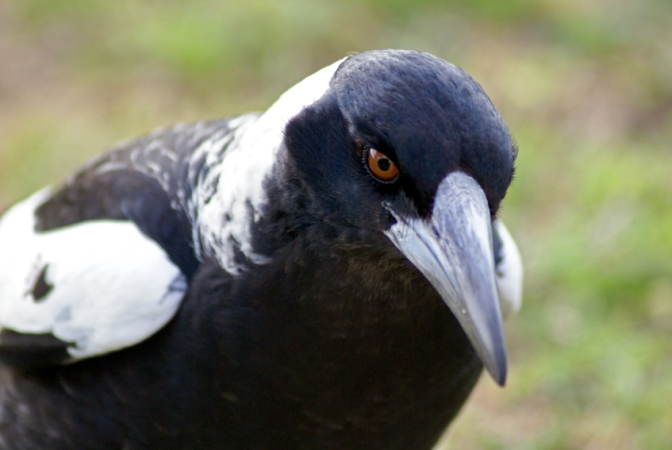 Spring weather is the perfect time to get outdoors and enjoy some fresh air with the kids. But it's a bad time of year for magpie swoops, which can put the fear in mums and school kids to stay in doors.
Magpie attacks happen during the spring months from the beginning of September to the end of November. This is magpie breeding season and they swoop to attack perceived threats towards their young.
Magpies tend to attack the same people each year and have a fettish to swoop people on scooters, bikes and parents pushing prams.
Darryl Jones, a behavioural ecologist from Griffith University, confirmed magpies can distinguish a person's facial features and recognize people to swoop.
"What is extraordinary is almost all the magpies that swoop people on foot are targeting the same individuals," he said.
"They can recognise people by their facial features, just like people do."
Dr Jones also explains when we flee an area, their aggressive behavior is rewarded which encourages them to swoop more.
So what can you do if you are target for magpies? Here are some tips on how to avoid magpie attacks.
Always walk with a stick or long umbrella above your head because magpies like to swoop the highest point. This will ensure magpies don't attack your face.
If you know the area that is prone to magpie swoops, avoid it or if you can't,  wheel your bike quickly through. If pushing a pram, ensure the hoods are safely covered over your child's head.
Always wear a hat when walking.
Don't attack the magpies back. Just walk quickly and calmly. Don't raise your hands and don't run.
Offer food like bacon or ham to the magpies in your area so they know you're not a threat.
Have you been attacked by a magpie? What did you do to protect yourself? Do you have any tips to add?