Viral Post Urges People to Say 'Your Grownups' to Children and Stop Saying 'Mums and Dads'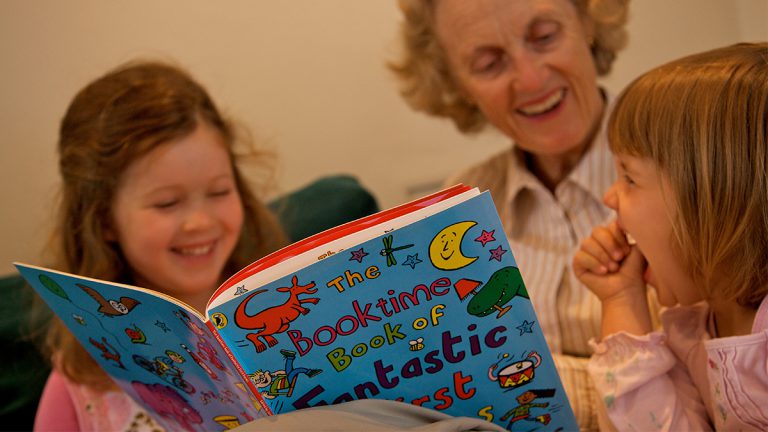 Viral Post Urges People to Say 'Your Grownups' to Children and Stop Saying 'Mums and Dads'
Families come in all sorts of shapes and sizes. The idea of a nuclear family consisting of a mother, a father, 2.4 children, a golden retriever, and a white picket fence is a thing of the past. So why does our language still assume that all children live in a traditional family unit?
The truth is that not every child has a mum and dad at home to greet them at the end of the day. Some children are raised in loving homes by their grandparents, foster parents, or extended family. Many children are part of a single-parent family or looked after by their older siblings. These different types of families are something that we need to take into consideration when we speak to children.
Associate Professor and mum Sirry Alang took to Twitter to explain the conversation she overheard her daughter having with her teacher over a Zoom lesson. Her post has gone viral as many people agreed with the need to slightly adjust our language to respect and celebrate all families.
Teachers, ur class convos are broadcasted in everyone's homes. The # of times the teacher has said "your mom and dad" to my kid's class is infuriating. But a BRAVE kid just said…"But I only told my grandma at lunch time because my sister and I live with our grandma."

— Sirry Alang, PhD (she/her) (@ProfAlang) September 8, 2020
Then of course my kid jumped in right away & said: "I don't have a dad & it's ok because my mom said there are different kinds of families. Even though I would want a dad but she's gay. Gay means she only dates women." LOL. Now my business is out there.

— Sirry Alang, PhD (she/her) (@ProfAlang) September 8, 2020
But teacher apologized and said she'll start saying "parent or the adult helping you at home". I have faith in this generation.

— Sirry Alang, PhD (she/her) (@ProfAlang) September 8, 2020
She's absolutely right.
There is no reason to assume any child's living or custody arrangement. And if do they feel the need to correct you, it's not your business anyway.
Author Glennon Doyle shared screenshots of Alang's post on social media, saying "Please consider saying 'your grownups.' I used that when I was teaching and it helped. Adults' language can determine children's belonging."
While some people disagreed with catering to everyone's unique situations, most social media users were supportive of the concept.
""Your grownup' is a simple, generic phrase that doesn't leave any child feeling self-conscious or — among little ones — questioning whether she's sufficiently followed instructions. People who find "easier" more important than "healthy and supportive for the kids" shouldn't teach," wrote one individual.
"We have tons of kids who are in managed programs, like daycare or YMCA, and the teachers know it, so they always say something like "an adult near you." Because much of the time, it's a paid staff member, not family at all," added another.
"Yes to all of this. The number of times a teacher would tell me to ask my mum for help and I would have to tell them she was dead was too many. Folks, parents, or adults would have been much better than a specific style of family unit that I didn't have," commented a third, detailing exactly why using inclusive language is beneficial to everyone.
This tiny little change in our language can make a huge impact on children's lives, and is something that we can all do easily.
Source: Twitter/Sirry Alang, PhD