Never Forget- William Tyrrell Is Still Missing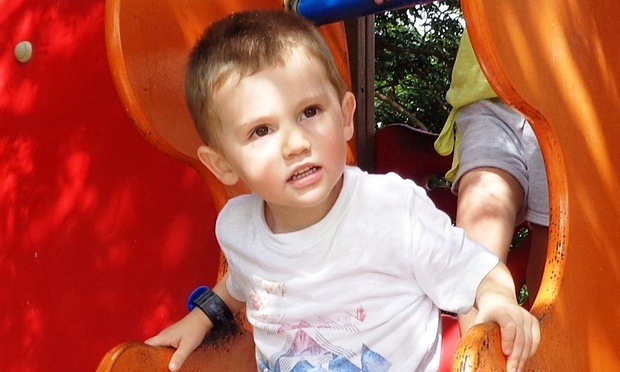 It's been 503 days since William Tyrrell went missing from his grandma's yard while playing. It's been ongoing heartbreak for his friends and family who still have no answers to where their beautiful boy is. 503 days of torture and agony waiting for someone to come forward with some information, something that may help to solve this mystery that has captured the hearts of all Australians. Someone out there knows something. Someone has information that will lead us to William.
Help keep William Tyrrell in everyone's hearts and minds by sharing his photo and signing up to the official Facebook page. There you can post any information you may have and keep up to date with any new leads and stories.
The following post is from the official Facebook page that was shared on Australia Day. It says everything the nation is feeling. Please sign up to whereswilliam.org and share:
On Australia Day our nation celebrates its rich and diverse culture, the love of all that is great about our country. Most of all we celebrate our children. Tragically, Australia Day 2016 marks the 50th anniversary of the disappearance of the Beaumont children and fifty years of silence on the part of the person or persons who knew something.
Australia Day 2016 will also mark another tragedy – 501 days since little William was abducted from his nana's yard as he played innocently just metres from his family.
501 days since William's Mummy and Daddy first felt that moment of indescribable pain and sheer panic – the moment they realised that their beautiful little boy had been stolen;
501 days of ongoing heartbreak for all those who love William; and 501 days that the person or persons who know something of William's disappearance have remained silent.
Hetty Johnston AM, Australia's leading child protection advocate and spokesperson for William's family said, "Abducting children was unacceptable in 1966 and it's unacceptable in 2016.
"There could be no better day than Australia Day when we celebrate all that is great about this country, to also reflect on what is not great. What is not great is that fifty years-on something as insidious as abducting a child can still happen in this country. On Australia Day we must all make it clear that in Australia it's unacceptable to hurt children; it's unacceptable that children may not be safe in their own yard, it's unacceptable to abduct a child and for those who know something it's unacceptable to remain silent.
"We need William found and returned to the loving arms of his Mum and Dad where he belongs!" Ms Johnston said.
On Australia Day, all Australian's need to say 'enough'. It's time to bring little William home.
If you know anything or suspect that someone may have been involved in the abduction of little William 'make the call' to Crime Stoppers on 1800 333 000 NOW or REPORT it online https://www1.police.nsw.gov.au/cs.aspx. You can remain ANONYMOUS!