Woman Finds the 'Contract' She Wrote to Her Mum Telling Her to Stop Being 'Bossy and Mean'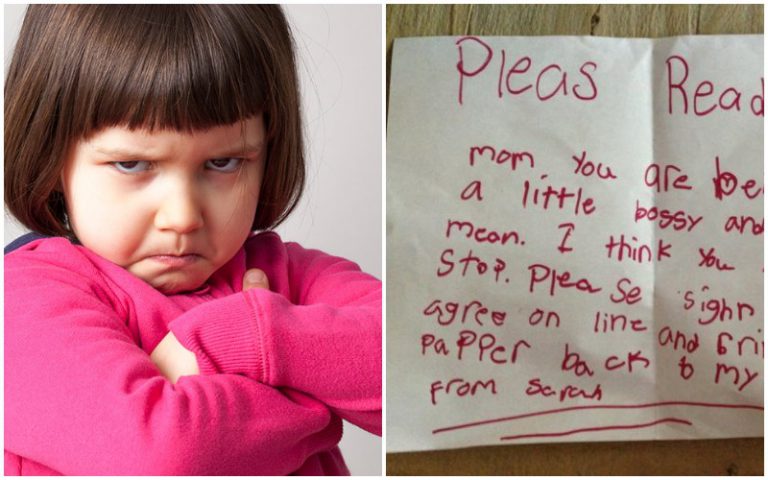 Woman Finds the 'Contract' She Wrote to Her Mum Telling Her to Stop Being 'Bossy and Mean'
A woman has rediscovered a strongly-worded contract that she created as a child in a failed attempt to get her mother to stop acting so "bossy and mean".
Hilariously, the contract remains unsigned to this day.
Sarah, now a fully grown adult woman, found the note that she had written when she was just 7-years-old.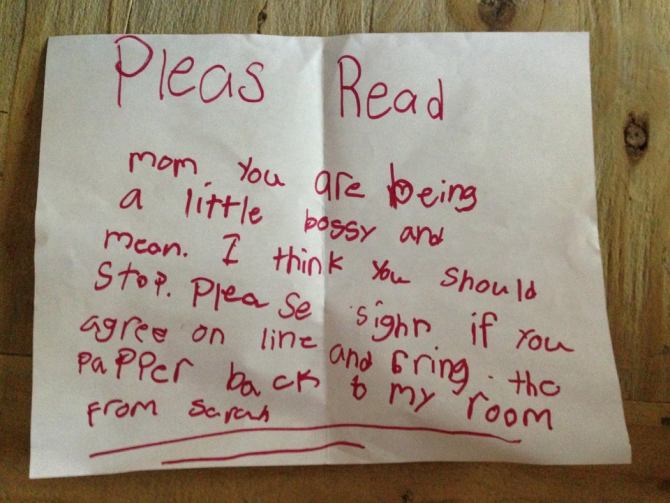 The little girl started by politely asking her mum to "pleas read" the note.
She wrote: "Mom, you are being a little bossy and mean. I think you should stop.
"Please sign if you agree on the line and bring the paper back to my room. From, Sarah."
She then carefully drew a couple of lines for her mother to sign at the bottom.
Sarah shared her binding legal document on Reddit where it was received with much delight, garnering over 65,000 likes and dozens of awards.
"I see no signature… I can imagine you sitting staring at the door waiting for the signed sheet to come sliding under, only to be constantly denied," mentioned one person.
Sarah responded: "Not a chance in hell I was getting that signature… I only wish I could remember the context haha!"
She then sent a message to her parents to see if they could shed some light on the message and shared a screenshot of their hilarious response.
"The Kathy has spoken," Sarah wrote. "As expected, I was being a little shit per usual."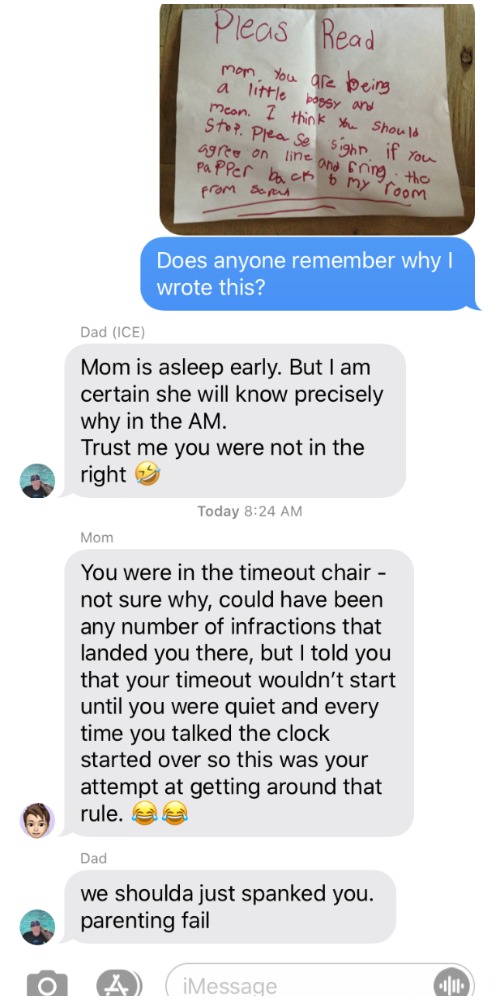 Happily, Sarah and Kathy's relationship improved as time passed, as it was revealed that they share a lovely mother and daughter bond these days.
"She is wonderful, and still has the patience of a saint. We are great friends now," Sarah writes.
Source: Reddit/Funny