Woman Hides Chicken Nuggets in Her Bra, Forgets About Them Until Sexy Times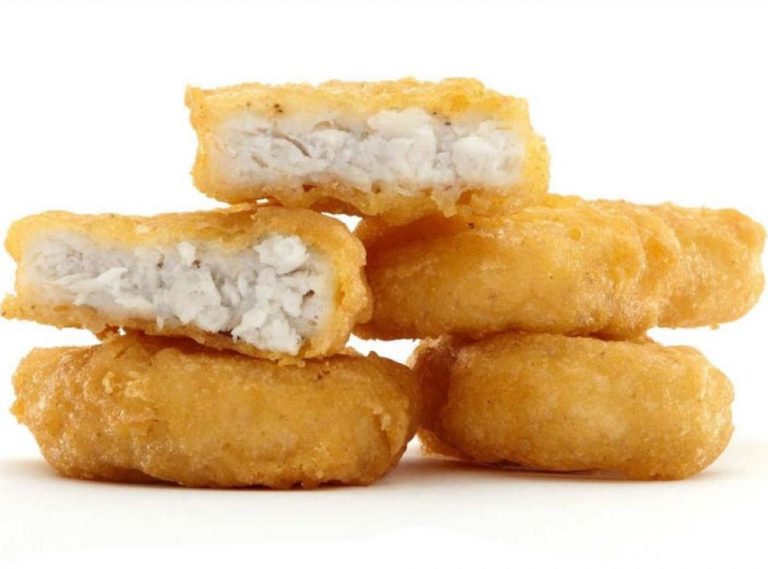 Woman Hides Chicken Nuggets in Her Bra, Forgets About Them Until Sexy Times
It's something we've all done at some point — use our bra as an extra set of pockets when our clothes frustratingly only have fake ones. I've shoved all sorts of things down there: keys, cash, phones, tissues, pretty much anything that could go in a non-existent pocket gets popped in the bra.
So it shouldn't be too much of a stretch to think that it might be a great idea to stash some food down there too, just in case we get hungry later, right?
Right?
A woman in the UK has taken to Twitter to reveal that she once hid some chicken nuggets in her bra before hitting the town, only to completely forget about them resulting in a super wonderful surprise for the bloke she brought home with her.
Recalling the cringe-worthy moment from two years ago on Twitter, Anouska Moss, 22, wrote:
Just imagine the utter delight he felt when she took off her bra to reveal glorious boobies and bonus chicken nuggets! Already nice and warm!
Unsurprisingly, lots of questions — so many questions — were asked by the many amused punters following Anouska's hilarious tweet which has racked up more than 170,000 likes in just under two days.
Answering the many queries suspecting that this was fake news, Anouska explained further:
"I wish it weren't true. Do boys not realise you literally don't really feel stuff on your boobs? They are just lumps of fat, they squish inwards. Kinda like a super soft pillow."
Meanwhile, another user replied: "The amount of things I've put in my bra and then forgot about is surprising. It's easier than you'd think."
A third added: "Most people don't know what it's like to put something in your bra and forget about it.
"Once I looked for my phone for 10 minutes only to realise I had shoved it in my bra."
Yup, standard. This is just what we do.
Do you have any funny stories about things you've hidden in your boobs? Tell us in the comments!
Source: Twitter/Anouska Moss