Woman Orders Marble Chopping Board Online, Receives Awesome X-Rated One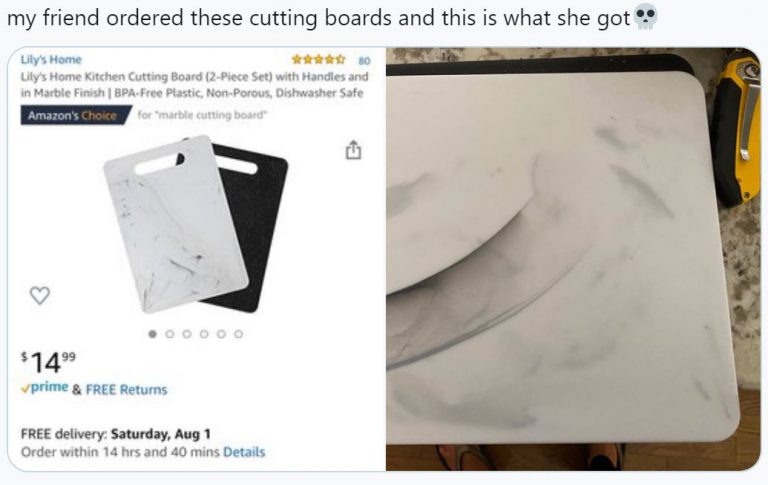 Woman Orders Marble Chopping Board Online, Receives Awesome X-Rated One
I think we can all agree that things that accidentally look like penises are funny. It is just one of those things that make people giggle. Well, one woman is certainly laughing after ordering a marble designed chopping board and receiving a very phallic surprise when it arrived.
The twin set of chopping boards were advertised at a decent price and featured an attractive marble finish. With their rating coming in at four and a half stars, it seemed quite a good deal.
This is what she ordered on Amazon: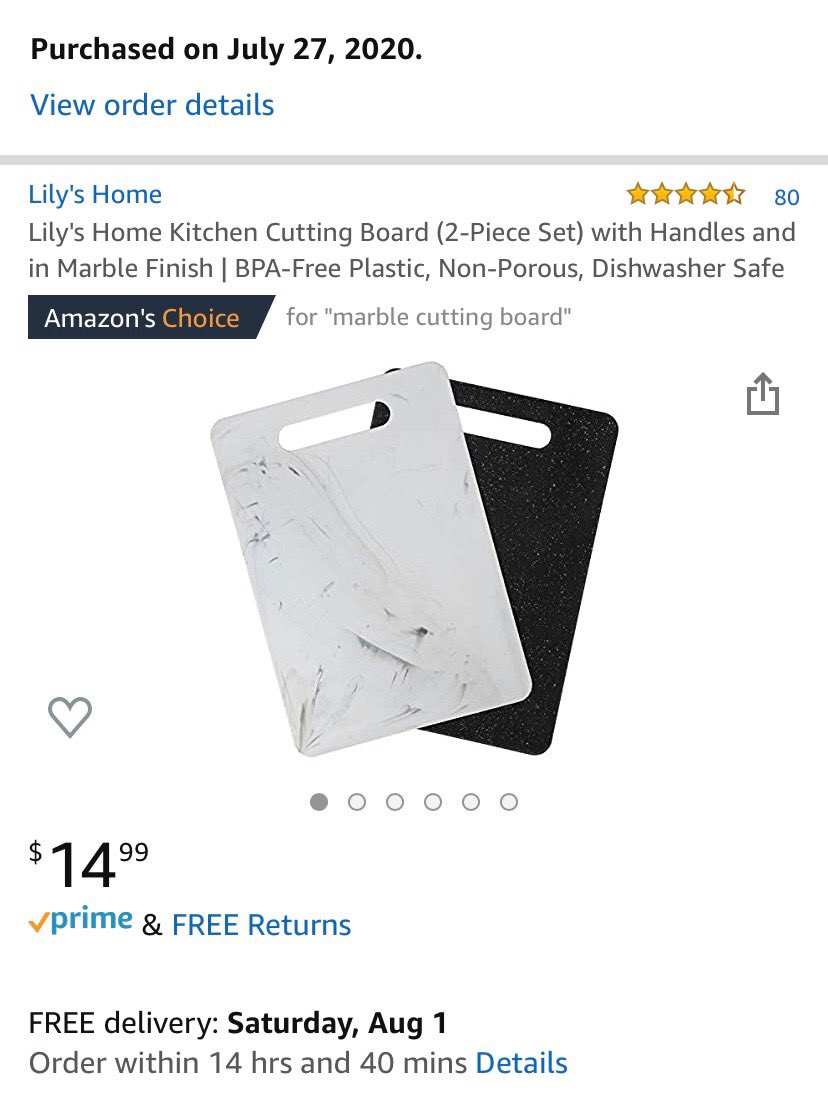 And, hilariously, this is what turned up: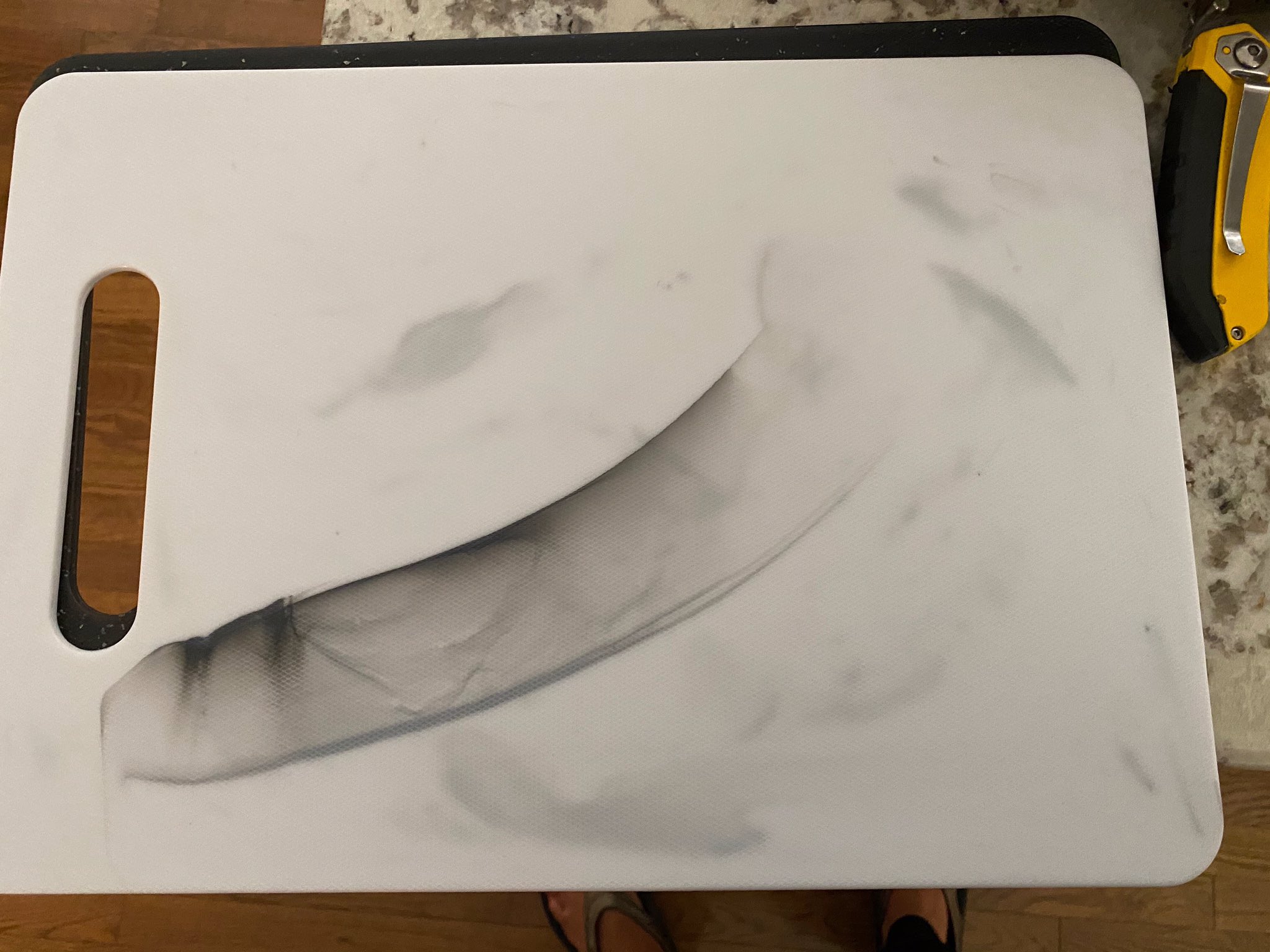 My, my!
It appears that the black paint on this particular chopping board has formed a very large, penis-like shape.
Finding the design hilarious, her friend posted a snap of it on Twitter and unsurprisingly it amused hundreds of thousands of people.
my friend ordered these cutting boards and this is what she got💀 pic.twitter.com/tHHCVIkvJL

— ᵃᵇᵒᵍᵃⁱ ˡ ʙʟᴍ (@tbcstan) July 30, 2020
Oh, God, it's so…. it's so detailed….

— 🦇𝖉𝖗𝖆𝖈𝖚𝖇𝖆𝖇𝖎𝖊🦇 (@thekerryrose) July 31, 2020
What's the issue? pic.twitter.com/5vcg4r7gXa

— ♍️ack (@mackurdad) July 31, 2020
This looks like something that Robin Williams and Nathan Lane accidentally serve charcuterie on, in the dinner party scene, in The Birdcage.

— Robin (Raw Binh) (@Rockin__Robin1) July 31, 2020
And finally, the comment that won the internet for the day was made by a gentleman named Phil.
Ordered plastic and got wood

— phil (@advicefromphil) July 31, 2020
Bravo, sir. Well done.
Source: Twitter/@tbcstan