Woman Questions Why Her Family Goes Through So Much Toilet Paper In A Week!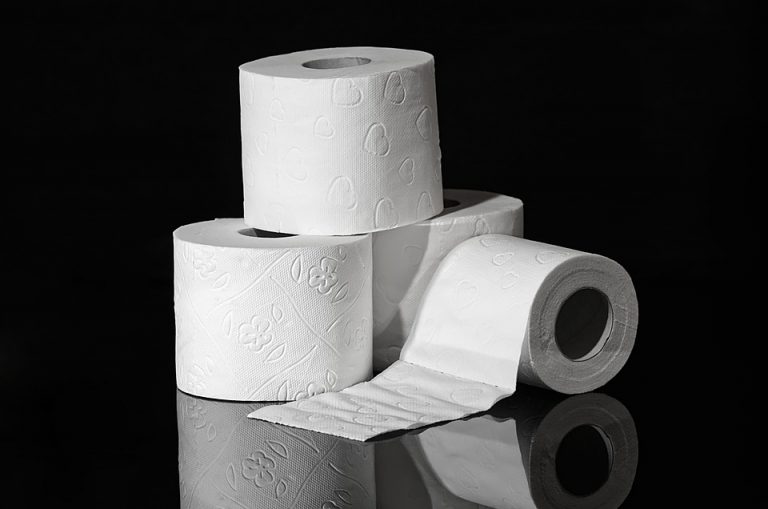 Woman Questions Why Her Family Goes Through So Much Toilet Paper In A Week!
Toilet paper has to be one of the most argued about household items in the history of argued items! I know in our house it's all about why no-one can seem to change the toilet paper except for me. It's the strangest thing! It's like no-body else in the house is evolved enough to throw away the empty roll and replace it with a new one. Baffling!
Another gripe is the amount of toilet paper used. I know when my kids were younger we'd go through rolls and rolls as they were notorious scrunchers. I mean they would literally let  the paper fly and make the biggest ball of paper you've ever seen. We've settled down a bit since then but honestly, we probably do a roll a day for a family of four.
One woman has asked for advice from the internet about this exact same problem. In the viral post, she explained that only three people live under her roof and asked if it was normal that they go through a nine-pack of toilet paper per week, every week. Which I guess works out to a roll a day and then some.
In the post on Netmums, the confused woman explained that she lives with two other adults, both men and feels like they go through a LOT of paper. "I buy a pack of nine a week and we are using 90 percent of it," she wrote. "Is this excessive??"
Hmmmm. Slightly excessive perhaps. One commenter jokingly said "Honestly I think someone is eating it."
Others too were shocked by the sheer quantity being used. "There's two adults in my house," one person wrote in the comments. "A pack of nine would last a month honestly! Someone is definitely eating it lol. Or using it to clean the toilet maybe?"
A month?!! Come on. That's BS. The only way you could go a month is if by month you mean a fortnight!
"Wow, I'm never going to complain again… One adult and two kids (one girl: one boy), we use about two to three a week tops!" said another.
While one person was happy to see her household was completely normal. "Wow, I thought we went through a lot of toilet rolls but by some standards definitely not lol. We're a family of six and I'd say I put a new roll in each (two) bathroom every three days so five rolls? When you consider that's almost one per person per week that sounds like loads though."
You know who can relate to this woman? Parents with lots of kids- especially boys. "My family of seven (one is a baby) we use around six/seven maybe even more depending on if the girls decide to use it as beds & pillows for [their] tiny dolls," one person shared.
I don't know about you but I think the difference in roll usage may be 'how' you use it. Are you a folder or a scruncher? I definitely think folders use wayyy less. Whatever the reasons may be for the excessive paper usage, the post definitely kept the crowds entertained.
"I love this post and really made me laugh. This is a strong topic in my house. There's seven of us and the toilet roll use is ridiculous. Can walk in the bathroom and there can be half a roll then the next time u go its gone. I buy a pack of of six on a Monday come Friday/Saturday I'm buying more. My kids like to bandage their hand with it before they wipe. Honestly we have endless debates about how many squares you need to use," someone else added.
How big is your household and how many rolls do you go through a week?
Images: Pixabay