Bissell AirRAM Cordless Vacuum Review & Giveaway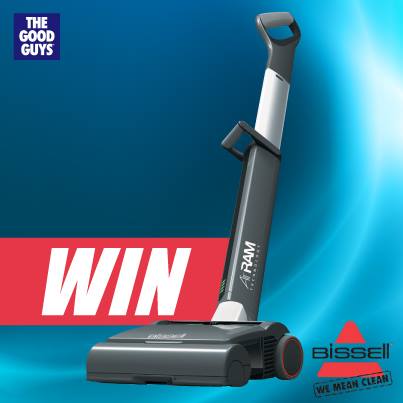 Describe yourself and your cleaning style
Unfortunately, I'm no domestic goddess by any stretch of the imagination. In fact, my cleaning style (if you could call it that) is what I like to call – 'economical' and 'energy efficient' (my energy!) I like my family to live in a clean home, don't get me wrong, I just don't want to slave away all day with a vacuum in one hand and a toilet brush in the other. I'm all about the efficient, labour saving options.
Describe your household
My home, is like a thoroughfare for assorted hair-dropping animals (two dogs and a cat) and small sticky, mess-making, crumb-dropping children on the best of days. (You get the picture!) Keeping my carpets clean can be a twice a day affair, so when I was offered the opportunity to trial and review the new Bissell AirRAM vacuum I was more than a little keen.
What was your favourite feature of the Bissell AirRAM Vacuum?
The first thing I noticed about the Bissell AirRAM when I took it out of the box was how compact and lightweight it was. Whilst a lightweight vacuum (weighing less than 4kilos) sounds perfect, I admit I was a little dubious about how it would perform in the power department. But I needn't have worried – I am seriously (and surprisingly) impressed with how well it cleans my carpets. It is so easy to manoeuvre it just glides, it doesn't require me to change a pile setting when moving from carpet to tiles, (love that) and I didn't have to lug a cord behind me, plugging and unplugging as I moved from room to room. It is the labour-saving cleaner's dream come true!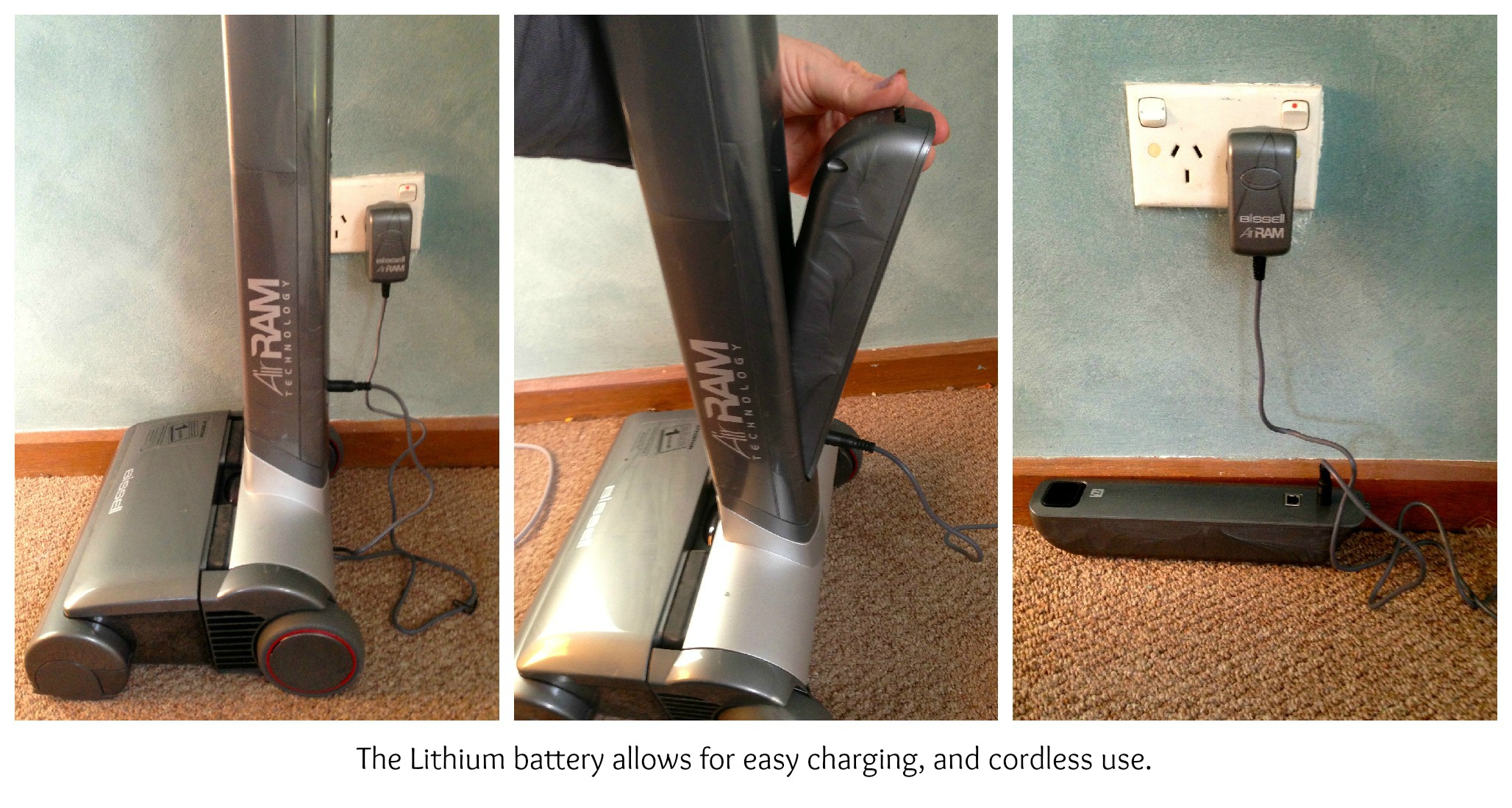 I also love the fact that I can charge the battery on the Bissell AirRam either directly through the machine, or take the battery out and charge it, as it allows me to store the machine away) whilst also allowing me to charge the battery so it is ready for it's next use. The 30 minute run-time is more than ample for me to do the entire house!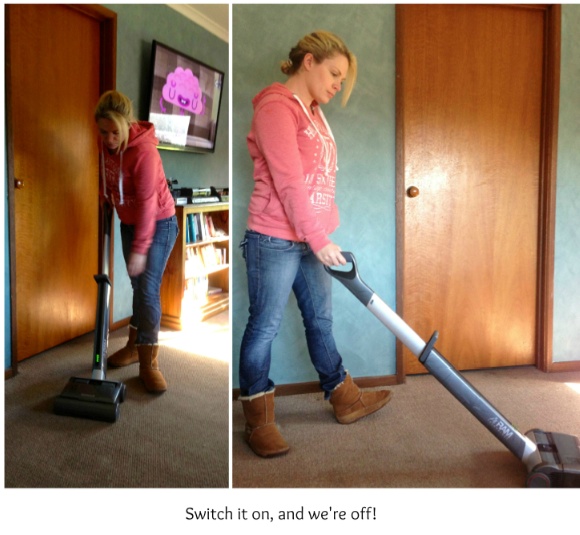 One of my pet cleaning hates (and yes, I have many) is having to empty the vacuum So emptying the dirt receptacle on the Bissell AirRAM is also a big draw card for me. The dirt gets compacted into two small bales, the tray lifts out easily and I can empty it into my bin quickly and easily without the horrible dust cloud.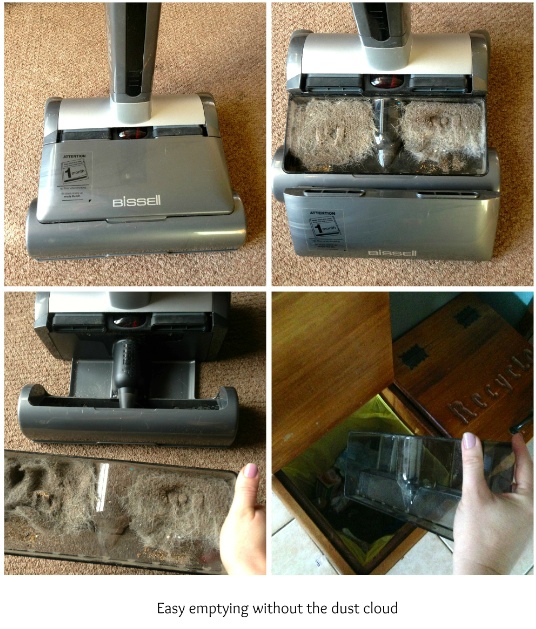 Would you recommend the Bissell AirRAM Vacuum to a friend?
I would definitely recommend this vacuum to friends. It has no problems picking up the dirt that accumulates on my floors, including the sand that the kids traipse into the house from the sandpit or the pet hair. I have actually already suggested to my family that we club together to purchase one for Hubby's 83 year old grandmother who struggles with her much heavier vacuum.
What five words would you use to describe the Bissell AirRAM Vacuum?
Powerful, light-weight, compact, efficient cleaning-dream! (I hyphenated the last two words, so that totally only counts as one!)
What is your best vacuuming tip?
Besides getting someone else to do it? (Yeah, I know, I'm dreaming!)
My tip would be to simplify your cleaning routine wherever you can – go cordless! The simpler it is to do, the easier it is to do on a daily basis.
The Good Guys are offering Mums Lounge readers the chance to win 1 of 2 Bissell AirRAM Cordless Vacuums (RRP $349). To enter, follow the instrcutions on the rafflecopter widget. Good luck!
Disclaimer: I recieved a Bissell AirRAM cordless vacuum for the purpose of review. All thoughts and opinions expressed are my own.