Find Out How You Can Gain Exclusive Access to Britax New Safety Squad (And Why You'd Be Crazy Not to!)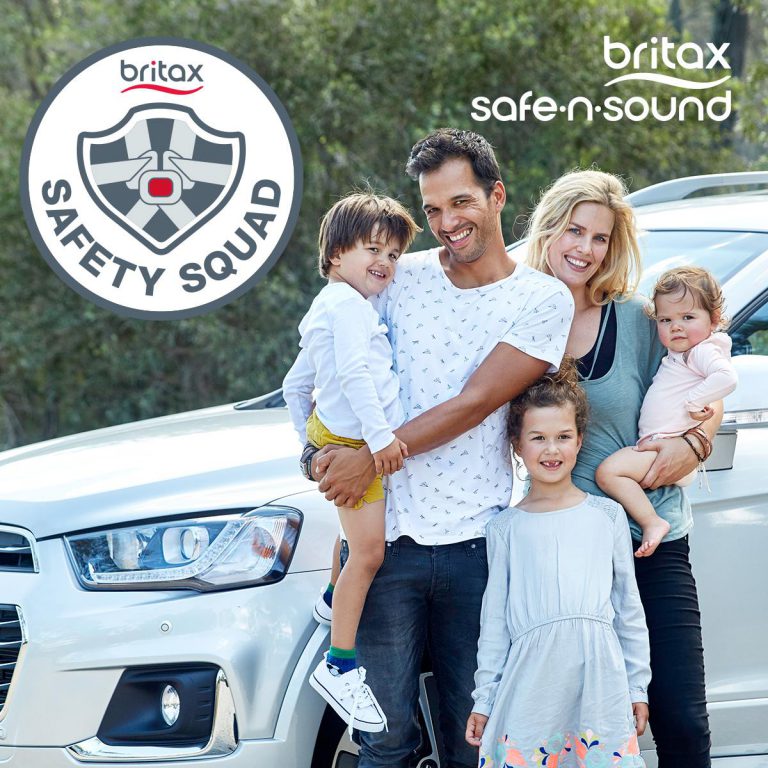 Find Out How You Can Gain Exclusive Access to Britax New Safety Squad (And Why You'd Be Crazy Not to!)
Sponsored post
Almost as soon as you announce that you are pregnant, well- meaning friends, family (even strangers) will beginning doling out advice. One of the many challenges of being a parent is knowing which advice to disregard and which to take on board. With many of the issues you face such as feeding and sleeping it's often better to trust your own instinct and find the best way that suits you. But when it comes to keeping your baby safe, be it in their cot, their stroller or in the car we recommend always take the advice of a trusted source. When it comes to matters of safety, the more reliable advice and knowledge we can access the better! That's why Britax have launched their Safety Squad.
As the number one brand in safety technology leading the way in innovative car seats, baby capsules and travel systems, Britax are inviting parents to join the conversation and learn more about how they can keep their child safe. Which is kind of a no-brainer for parents, right? Why on earth would we turn down the opportunity to access such important info? Well, the answer is we wouldn't!
Over on the Safety Squad section of the Britax website parents, guardian and grandparents will now find a wealth of safety information and useful tips at their fingertips. If you have ever wondered what the acronym SICT™ stands for (that's Side Impact Cushion Technology™) and why it's important, or whether you need to consider a four-point harness as opposed to a three-point harness, you'll find all the answers and more in the Info Hub.
Mum's Moments and Dad's Domain offer readers a host of fantastic articles to make your parenting journey as well as your car trip easier. For example parents will find helpful tips such as 'Snack ideas for car trips,' or 'How to clean a harness buckle,' as well as product reviews to help you decide which product is right for your family.
The Crash Exchange is home to real life stories of car accidents shared by parents just like you, who have experienced what many of us think and hope will never happen to us. Thanks to the cutting edge safety technology of Britax car safety products their precious cargo was protected during the incident. Not only that, but thanks to Britax commitment to child safety,  the voluntary Britax Crash Exchange Program means that car seats that have been involved in a crash may be eligible for a FREE suitable replacement. This ensures the ongoing safety of your child, and prevents parents from continuing to use car seats whose safety has been compromised by a severe accident.
Britax want to empower parents, so that they can be confident that they are doing everything in their power to keep their child safe. That is why they are inviting YOU to join the Safety Squad and become involved in those all-important conversations. Being a part of the Britax Safety Squad means that you will get exclusive news about new products, events and upcoming competitions first.
So become a Britax VIP today to access exclusive content so that you can be the Very Important Person who keeps your Very Important People safe!