The Busy Mum's Guide to Shopping For Father's Day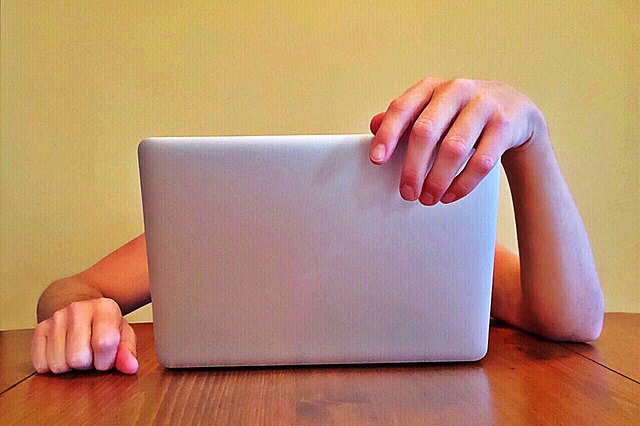 The Busy Mum's Guide to Shopping For Father's Day
Let's face it! As much as we love our dad, our step dad, our kid's dad, and our father-in-law…it is EXHAUSTING having to shop for ALL of them and find something they'll love for Father's Day. For most of us, entering into a relationship has meant we automatically took on the role of chief gift-buyer! Seriously…how does that even happen? (I'm pretty sure that in the lead up to Mother's Day, most of us are still hunting for gifts for our mums, our step-mums, our partner's mum and/or step mum, grandparents…etc., and are crossing our fingers that after all our effort we at least get a cuppa in bed, after a much deserved lie in, while we unwrap yet another 'best mum in the world' mug!)
I know your kids will bring home some gorgeous handmade cards and pressies and artwork from school or kinder, but if you are anything like me, you still feel compelled to get dad a little something extra too – to say thank you! Thank you, for mopping my brow, and thank you for rubbing my back, and thank you for eating the food that the nurses brought into the labour suite for me that I couldn't eat because I was too busy bringing your child into this world! (Seriously, is it only me that was famished post-birth only to be handed a wilted salad sandwich because my husband had 'helped me' with the meals?!)
Well, anyway… this year, I've taken it upon myself to make that shopping shizz as easy as humanly possible for all of us! No need to squander your child-free hour to yourself, hunting through shop-after-shop or (worse still) attempting your gift-hunting mission with cranky, bored kids in tow! Oh no! This year ladies, we are doing it in style – and by that I mean from our couch, in our PJ's, with a hot cup of coffee or a glass of vino in hand, and we are going to blitz it in less time than it takes for Michael Phelps to swim a length of the swimming pool. (Okay, maybe not quite that quick!)
So, the idea is this – you just have to think about the type of man you are buying for (be he the handsome guy, the traveller, the foodie, the music lover, etc – there are LOADS to choose from) and I've picked out a pretty awesome gift suggestion! You can thank me later!
Are you ready? Let's get this stress-free shopping spree done and dusted girls!!!
The handsome man will love this Uppercut Grooming Bundle from Surfstitch. It features shave cream, aftershave moisturiser, soap and a bamboo toothbrush all for just $50.
Is your Dad or partner more of a classic guy? Check out the Saffiano Reversible Belt from Marcs. It's two belts in one! It's black on one side and brown on the other and 100% leather. Perfect for the guy who has about 15% share of the total wardrobe space! Haha! $79
You can't go wrong for the corporate dad with this gold and navy striped, 100% silk Weston Textured Silk Tie from Reiss. Job done! $120
Whether Dad is a foodie or could use some extra-tips on cooking on the barbie, pick up a copy of Pete Evans book 'My Grill: Food for the BBQ' from David Jones. $49.95
The handyman will love the Dewalt 14.4v Hammer Drill and Impact Driver Kit from Masters Home Improvements. Featuring an intelligent trigger design, the driver and drill can even be used in compact spaces due to the ultra-compact and lightweight design. $299
Do you find it hard to buy for the fun-loving dad? Instead of buying him a gift, consider buying him an experience from Living Social. They have new deals every day, so finding something that he'll love will be a breeze!
There is just something about a guy in a grey Bonds hoodie that makes you want to snuggle up next to him on the couch and veg out together, isn't there? (Even if he is missing half of his head). Make your homebody dad extra cuddle-able with this MicroSweats Pullover Hoodie. $69.95
Impress the cool guy with these Days Clubmaster Sunglasses from Roc Eyewear. The smoke lenses offer total UV protection, and what better way to hide those tired eyes after a big night out, and an early start to the day with the kids! $89.95
How cool are these? The Xtra Boom Headphones from Cotton On feature a deep bass sound, built in microphone for hands free use, one button controller to adjust volume and they are designed to fold to a uniquely portable state. They are compatible with iPhones and Smart phones, iPads and tablets, iPods and MP3 players. They've got the music lover's name written all over them! $29.95
Treat the fitness freak to a pair of Nike Free Run Flyknit Running Shoes. These bad boys boast the Nike flyknit technology that was inspired by feedback from runners craving a shoe with a snug (and virtually unnoticed) fit of a sock. The result it a featherweight, formfitting, and virtually seamless upper, and they are super-stylish! $200
What do you get the guy who has everything?
How about this Wolf Watch Repair Tool Kit from Mr Porter? It contains everything Dad needs to repair his most trusted time-piece including various sized screwdrivers, pliers, and magnifying eyepiece, and it's all housed in a compact faux leather case that's ideal for travel. Approx. $91.23
This iPhone 5/5S Sleeve with Elastic from The Iconic could be just the gift your tech guy could do with this Father's Day. The genuine pebbled leather sleeve has been custom designed to safely protect his iPhone 5. Featuring a microfiber lining that is soft and scratchproof, the sleeve allows him to safely glide the phone in and out of the cover. $35
These Ouverture Magnum Glasses make a great stylish and practical gift option for the wine lover. Available from Cellarmasters, box of two glasses $39.95
Keep the adventurer hydrated in style with this lightweight bike drink holder from Kathmandu. $19.98.
This gorgeous leather duffel bag could be just the ticket for the traveller. The Roosevelt Overnighter is available from Sportscraft. As a bonus they are offering free monogramming too – so you can personalise the gift with Dad's initials! Love it! $299
Time you told Dad how much you love him? Indulge the gadget lover with this stunning Timex Wrist Watch from YOOX. Approx $210.
Make dad feel like a superhero this year by giving him a Father's Day Super Food Pack from UNICEF. The thoughtful dad will appreciate the knowledge that the pack you purchased in his honour will give children the vital nutrients they need to grow healthy and strong. Each super food pack provides 60 therapeutic food sachets and 90 high-energy biscuits to communities in need, providing effective, nutrient packed food that can stave of malnutrition in children. $64
So there we have it! Happy shopping ladies! I hope that helped!
Disclosure: This post contains affiliate links.