Here's What Our Mums Had to Say About The South Australian Gourmet Food Company's Fruit Custard with Fibre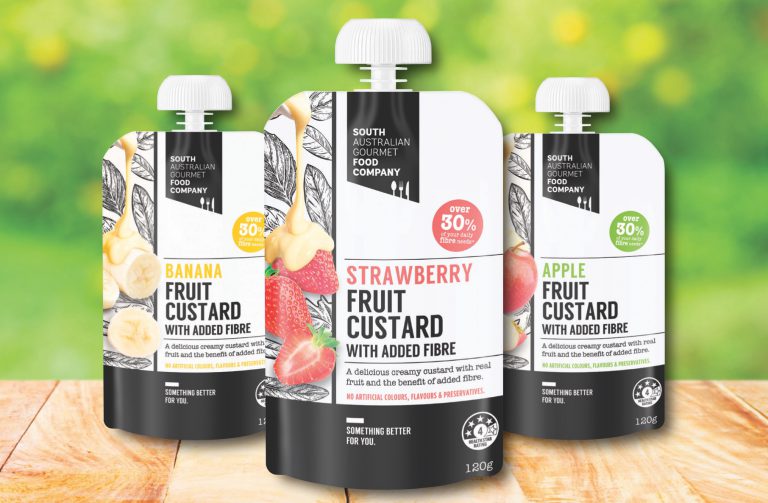 Here's What Our Mums Had to Say About The South Australian Gourmet Food Company's Fruit Custard with Fibre
Some of you may recall us inviting our members to apply to review South Australian Gourmet Food Company's fruit custards with added fibre last month.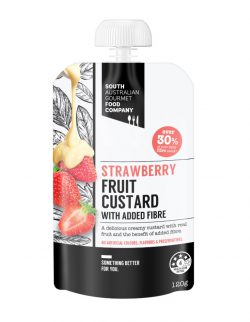 A delicious creamy custard made with real fruit and the nutritious benefit of added fibre.
Get more fibre in your diet with these delicious custards.
Maintaining a healthy diet with the daily recommended fibre intake will assist your digestive health.
Excellent source of fibre, containing 10g of fibre per pouch (compared to 2 Weetbix which contain 3.8g fibre).
No artificial flavours, colours.
No artificial preservatives.
Over 30% of your recommended daily fibre intake.
Available from Woolworths stores RRP $1.70 each – find them in the aisle with the jellies and desserts!
Ten lucky mums and their families received a carton of each of the three flavours, and have shared their thoughts with the rest of us who might be on the lookout for healthy additions to our children's lunchbox.
Here's what they had to say…
Jessica O (S.A)
I found this product amazing for me as a gastric bypass patient, so I wouldn't hesitate to recommend it them to others.
For me, the added fibre in the custard very appealing as I've always had trouble getting enough fibre into my kids.
I would highly recommend this product to parents who are looking for something different for lunch boxes. The packaging is eye-catching and easy to open. Miss 4 can open it herself.
It's just unfortunate that my children are so fussy with new flavours and textures. Mr 8 only likes the apple flavour (which was surprising) and Miss 4 wasn't a fan. Personally, I really liked the strawberry but found the apple to have an odd texture.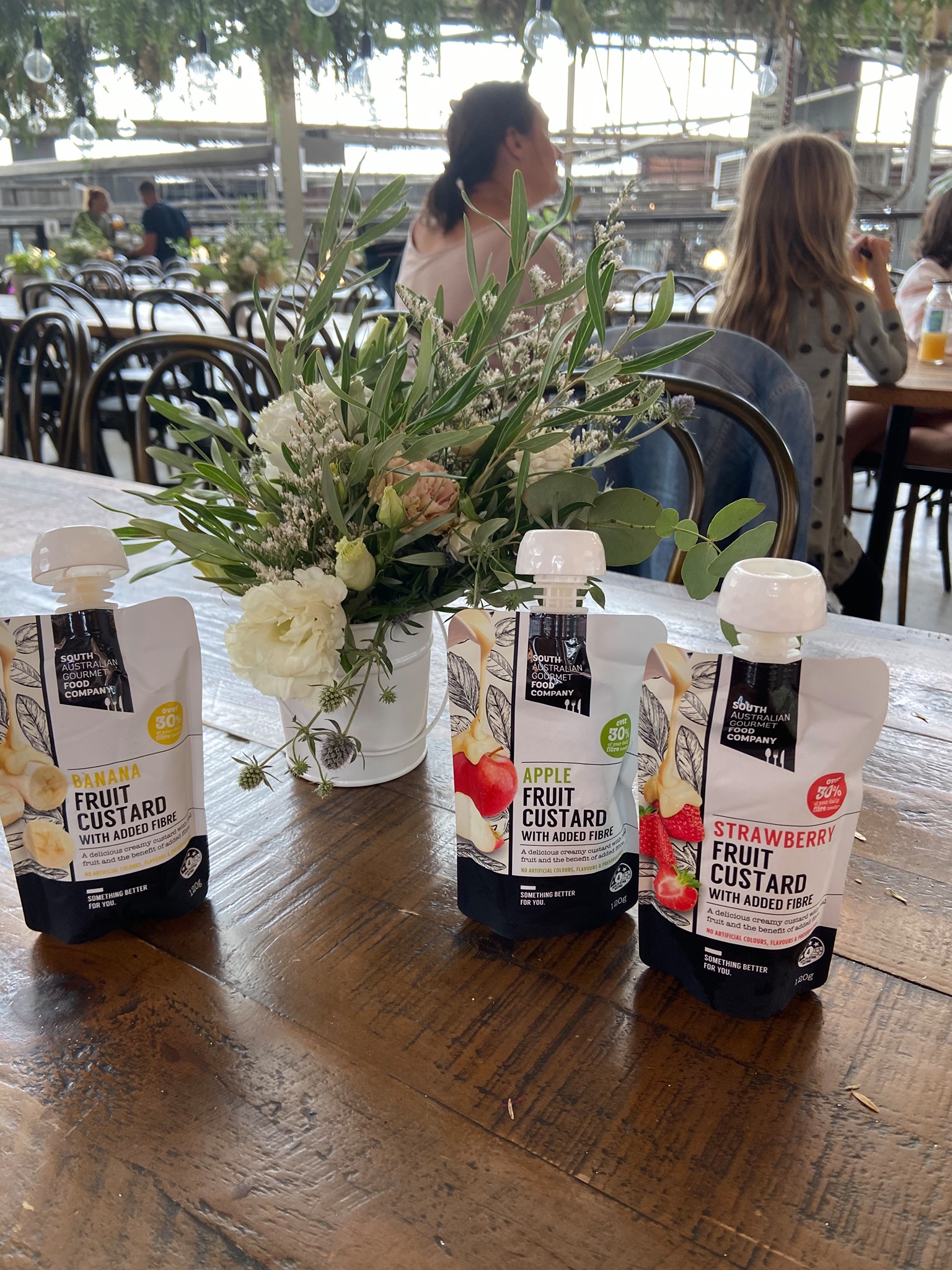 Sarah B. (S.A)
The fruit custard packaging is perfect, so stylish and beautiful. Don't change it!
My family thought the taste was good, but very subtle. The strawberry had the most flavour and the other two less so. Maybe the banana could dial up the flavour a bit. We all liked different ones. My youngest child liked the banana, my eldest liked the strawberry, and me the adult, loved the apple. For me it was really important that they had added fibre in them. It's much nicer to eat your custard, especially for kids, than have to consume some other types of fibre to improve bowel movements.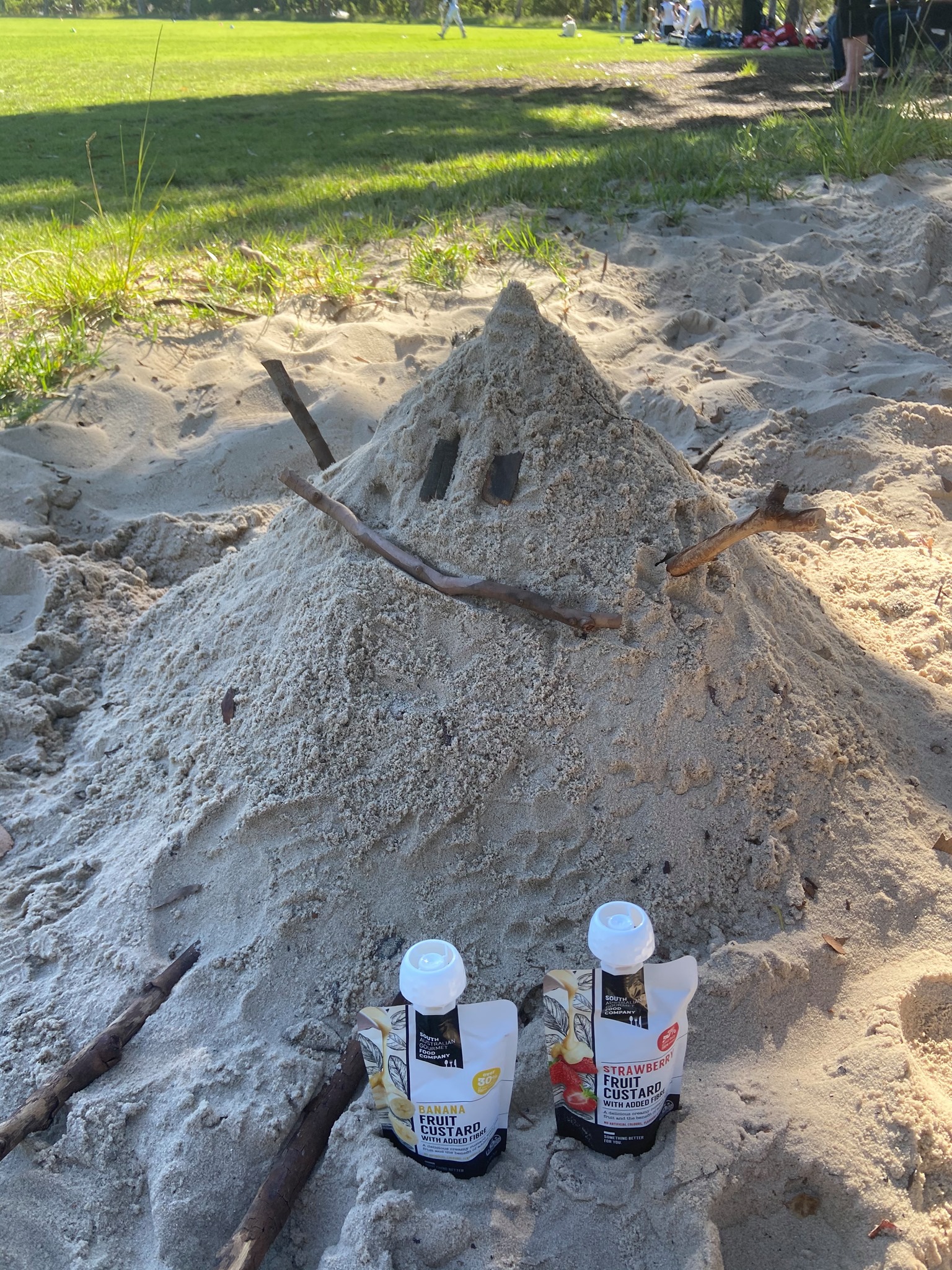 With regards to the pricing, I would purchase them again. If they were on special at $1.50, I'd buy them often.
I'd also be extremely likely to recommend them to older Australians, for whom getting sufficient fibre is especially important. The extra fibre would also be especially good for my clients with excess oestrogen, to bond with the fibre and help to remove it from the body. It's an easy and tasty way to do this.
Joyce L. (N.S.W)
The packaging of the fruit custards is neat, clean and easy to read, and doesn't contain too much information.
The added fibre is very important for young children. The apples and strawberry were our favourite flavours. The banana had a slightly odd taste. It would be nice to see other flavours that in the future too, maybe mango, peaches and pineapple.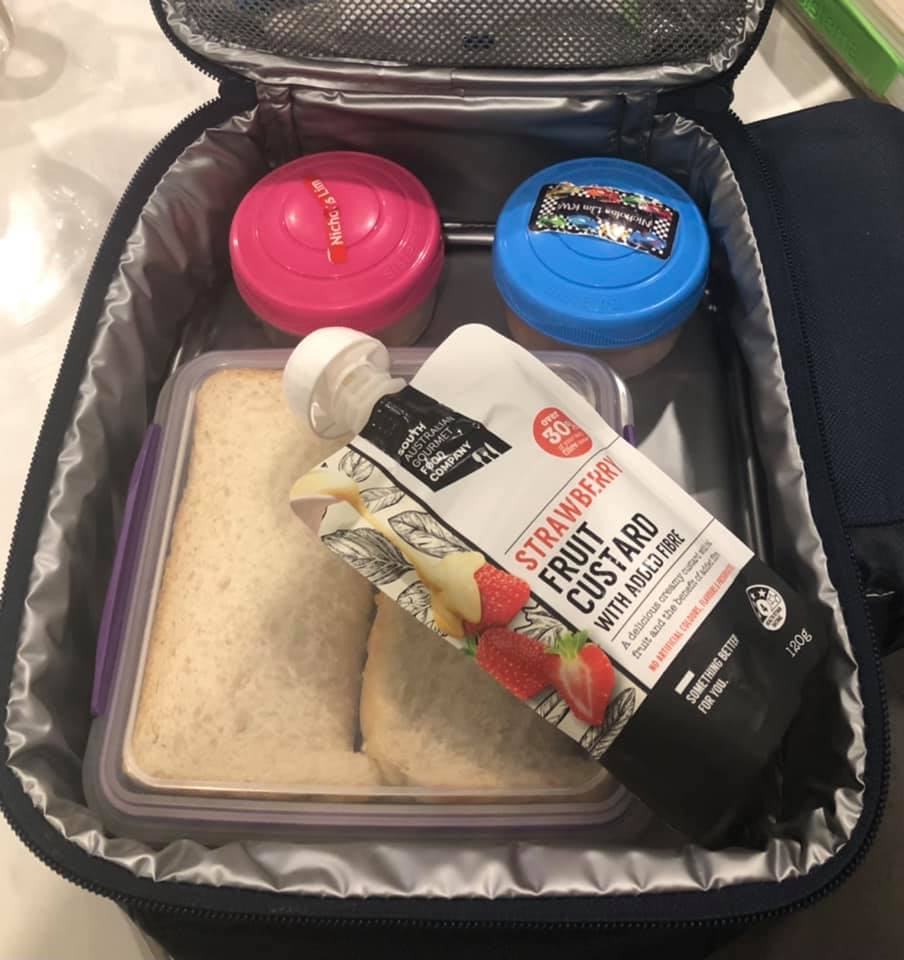 I think it's very important to support local Australian local businesses as well. I'd like to see multi-packs of 6 for value, as I thought $1.70 each was a little too expensive.
I will recommend them to other parents and also think they are good for older people as they can get the added fibre they need and not have to chew.
Manola F. (VIC)
The serving size of the fruit custards is perfect. The packaging is great, easy to consume and is mess-free. There was no problem with opening the cap. My daughter was able to open it herself.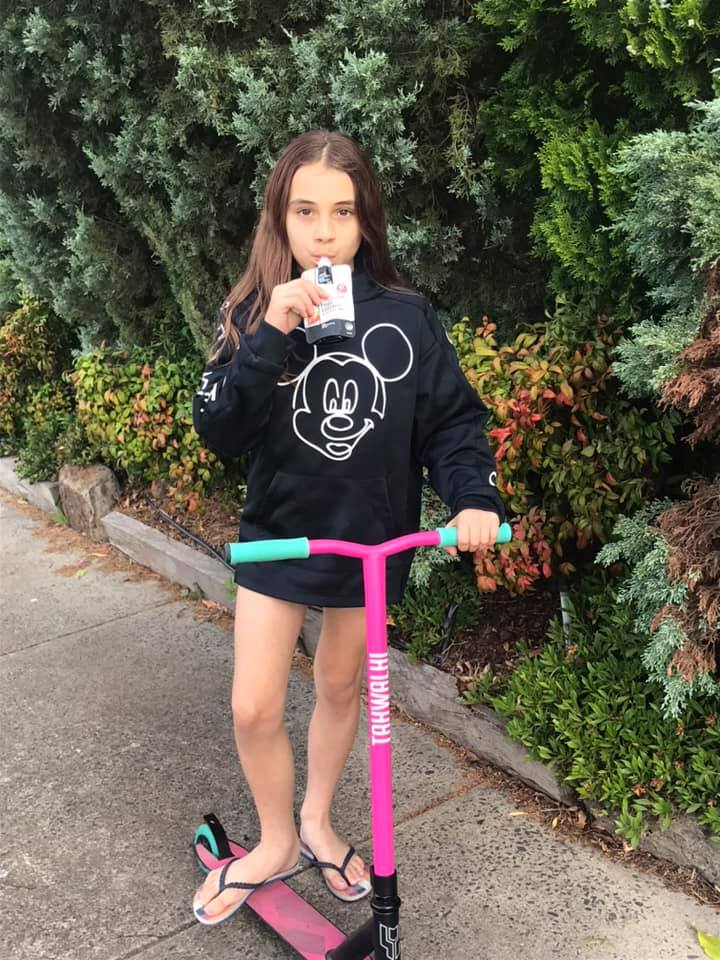 The added fibre is also super important. I always make choices on products that are both low in sugar and high in fibre. My daughter and I have got gut issues and it is so important for us to have the added fibre. I would definitely purchase this product as it tastes amazing and is healthy.
We loved all of the flavours, as they're not too sweet. I have made smoothies with them, eaten them on the go as a snack and even added them to muffins I baked. As I said, we loved all of them, however if we had to pick a favourite it would be strawberry.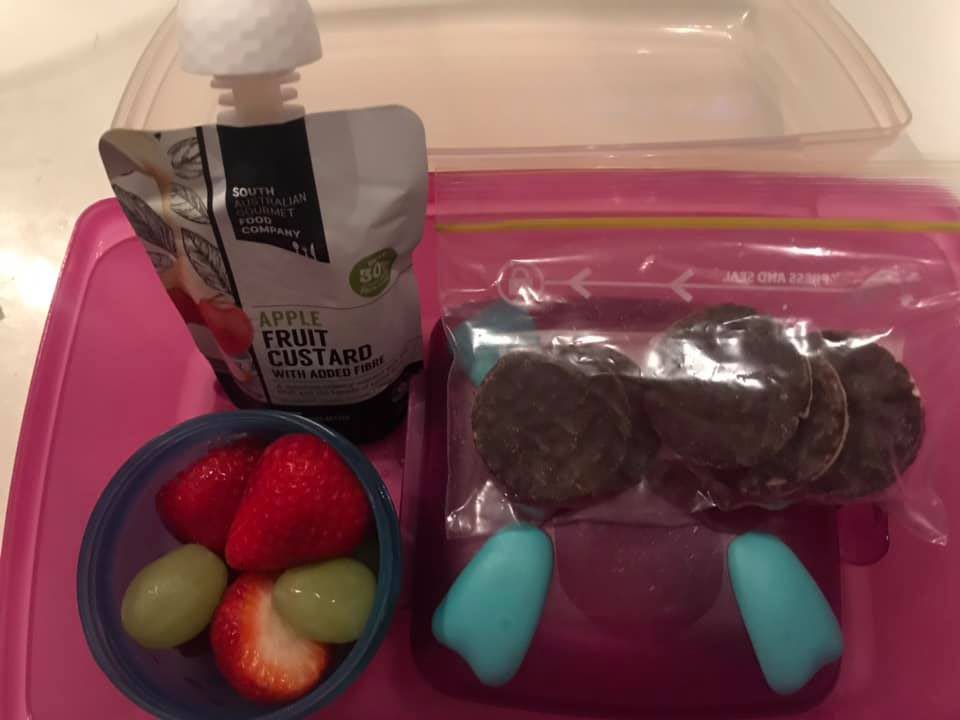 I only purchase Australian made and produced products. I know where it is coming from and I love supporting the nation.
With regards to the pricing, I think it is reasonable. I pay more for yoghurt ouches. I will definitely buy them in the future, and I will recommend them to friends and family as a great on the go snack. I can't fault them. They are yummy. As I'm ageing, I'm seeing the importance of added fibre for my overall health.
Thanks for giving us the opportunity to try these products. My daughter and I really enjoyed eating them. I will definitely be purchasing. Great product.
 Amanda G. (VIC)
The fruit custards are a great serving size. They are just the right amount for my two primary school aged daughters. My girls found the pouches easy to open and I liked the fact that they fit into lunch boxes well with no spoon needed. The added fibre is very important too. The flavours were ok. The banana flavour in particular had a bit of a baby food taste to it, and was a bit bland. A few different flavour combinations would have been nice too, like blackberry or passionfruit or even lemon. We enjoyed the apple flavour the most as it reminded us of an apple pie with custard.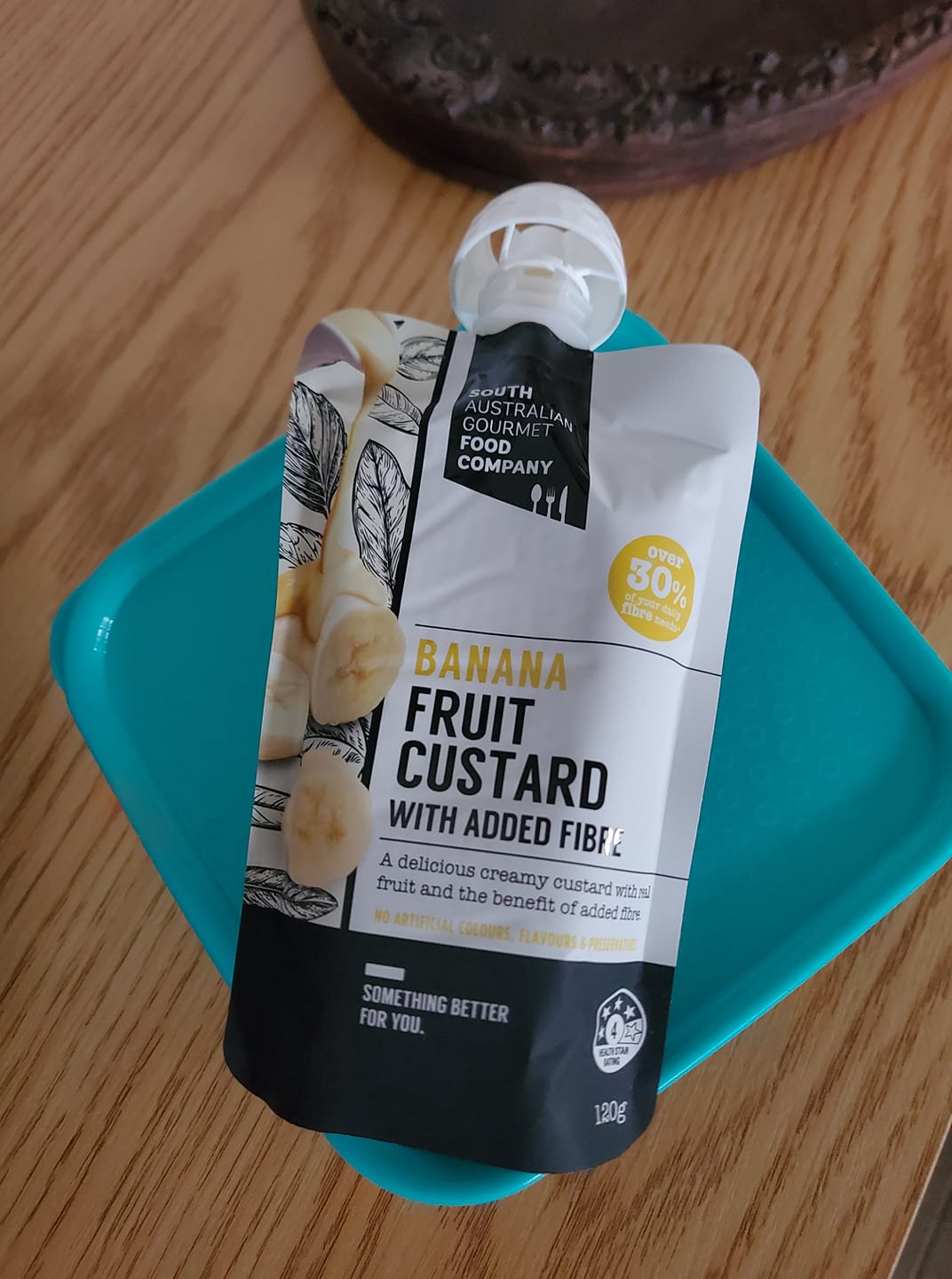 The price is reasonable as some yogurts cost more than this. I'm not sure I would buy them regularly as they contain too much sugar for my liking, but I would purchase the apple flavour as an occasional treat. If the sugar content was lowered they would be more appealing.
Zoe L. (N.S.W)
The design is great, not too much happening and easy on the eye. Very easy to open for little hands, however I do think that a smaller size for school lunch boxes would be ideal. They are great for afternoon tea and even for the adults in the household.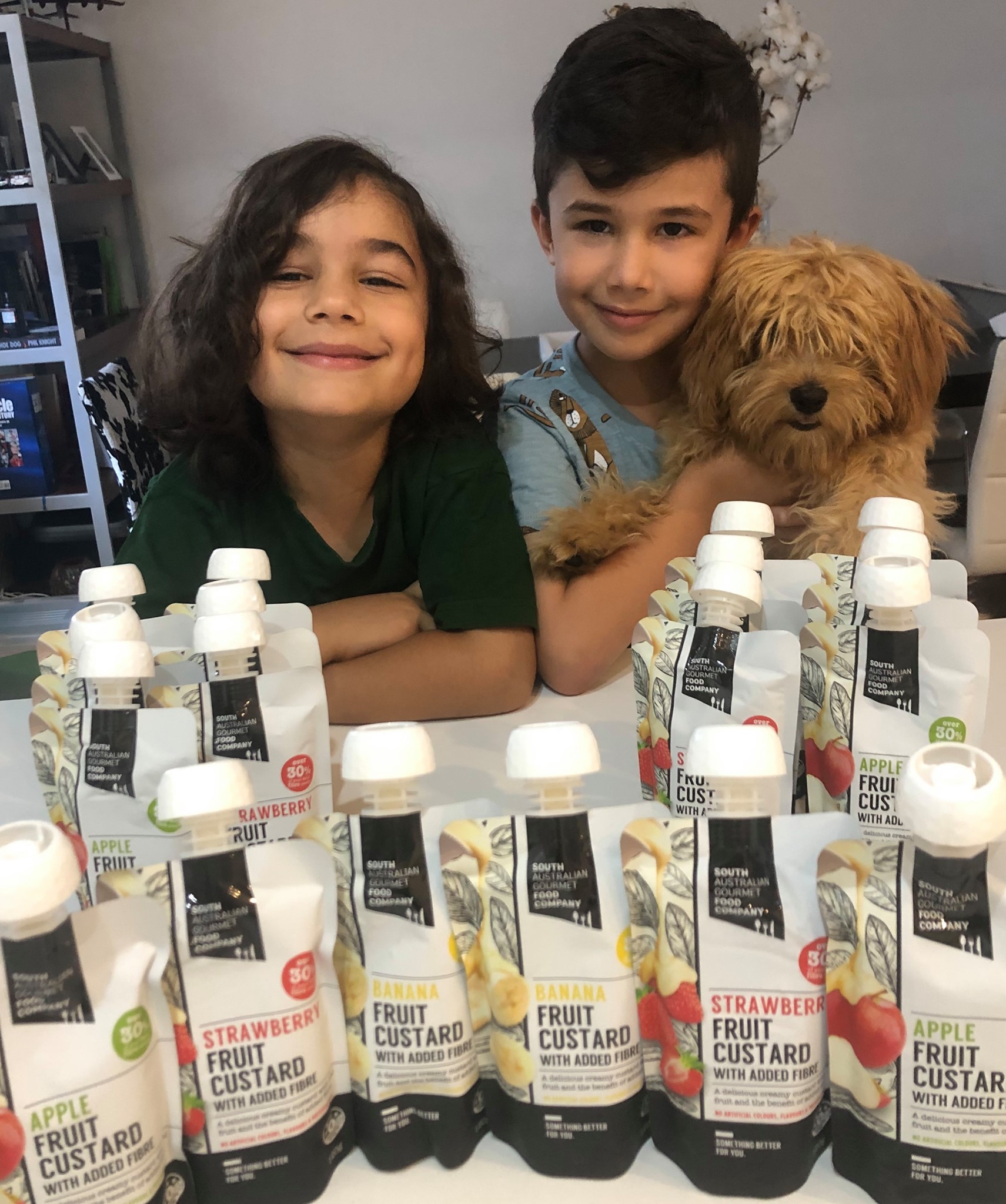 Knowing just how important fibre is for our digestive health, I would say that added fibre is a very important aspect when choosing food options, not only for myself, but for other parents. I have high cholesterol, so I am happy to be able to satisfy my sweet tooth without the guilt, especially for the 3pm afternoon crash.
The custard is creamy and smooth just like we like it. The different flavours just give it that added bonus of picking a different fruit for the day depending on how you feel.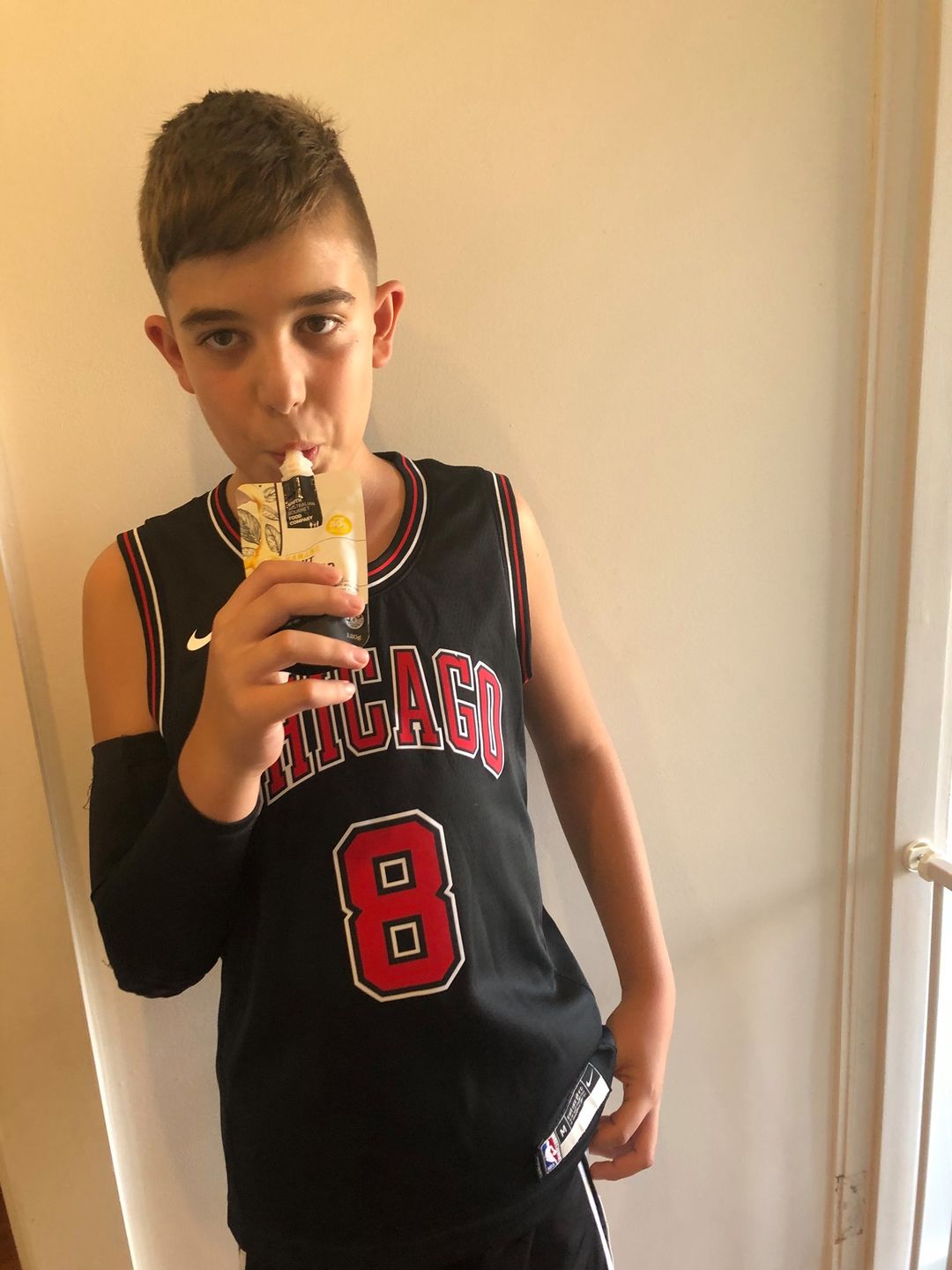 It was very clear from the beginning that everyone had a favourite. The boys tended to go between the banana and strawberry, whilst I love the banana and my hubby loves the apple. The creaminess of the custard with the variations of the fruit was really interesting and having different flavour options was great.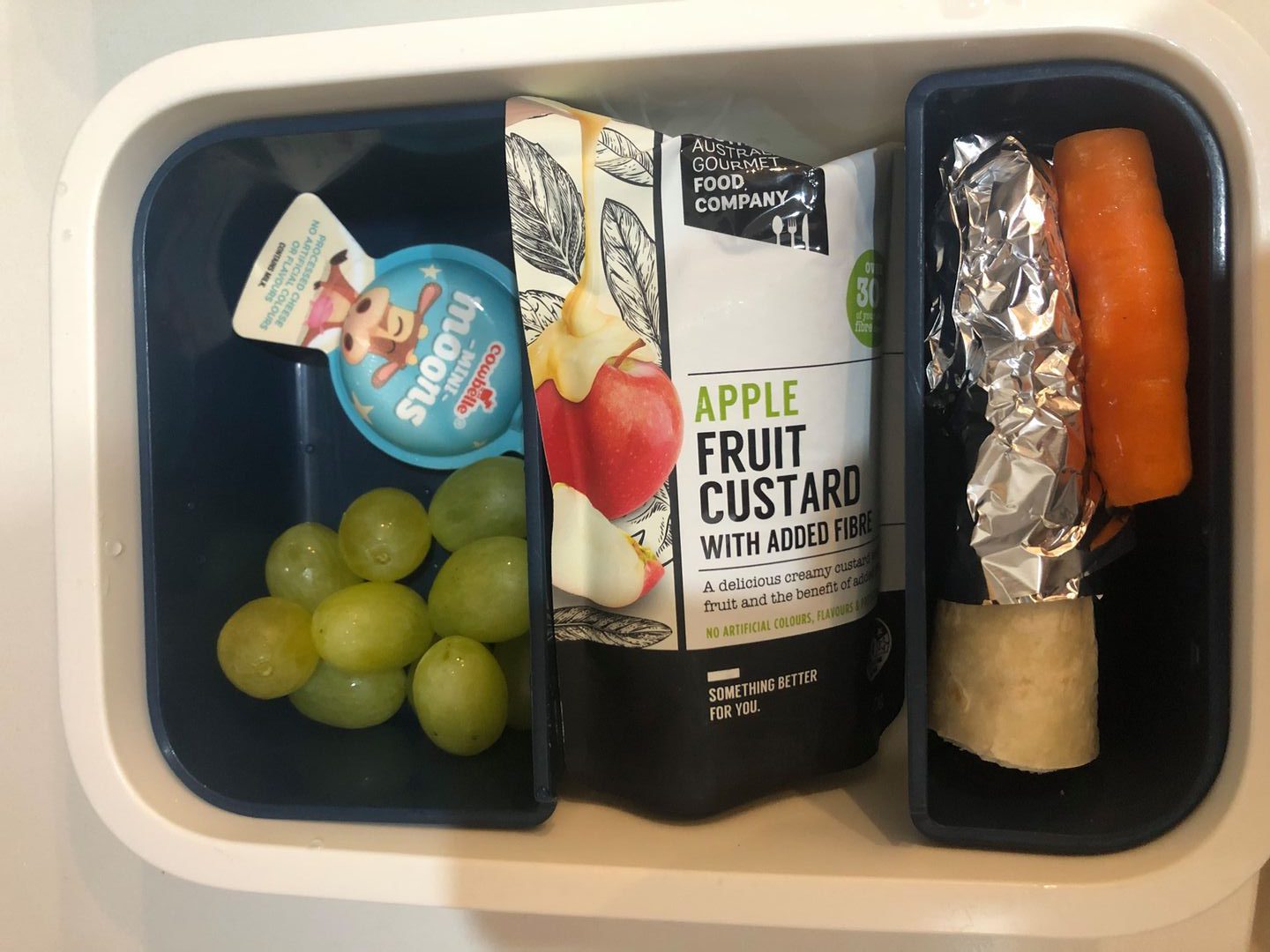 Knowing that we are supporting Australian jobs and the economy is really important to us. We also think that when it comes to quality and safety, Australia sets the bar, so we feel secure in our choices.
I think they are pretty reasonably priced when you compare them to similar products on the market. It would be great to consider multi-packs which could also reduce the price per item making them more attractive to families also.
I would highly recommend this product, as having 3 boys who are constantly snacking, I feel content knowing that as one of their snacks. this custard not only tastes great but also has the added health benefits.
My family has a history of cholesterol and diabetes and just knowing that fibre helps reduce both I will be recommending these to all of my family members.
All in all, this was a very positive experience, knowing that I finally have an extra healthy snack at hand for all emergencies and I'm really excited to share my thoughts with other families about how great these custards are.
Sky S. (N.S.W)
The design of the fruit custards is appealing and not just marketed to kids. They are easy to open pouches with large lids for children to open easily. The serving size is adequate as a snack or side to lunch or as an after-dinner treat/dessert.
The added fibre was very appealing as packaged custard doesn't hold a great deal of other nutrition in my opinion. I was surprised by the actual amount of fibre it contained compared to other things.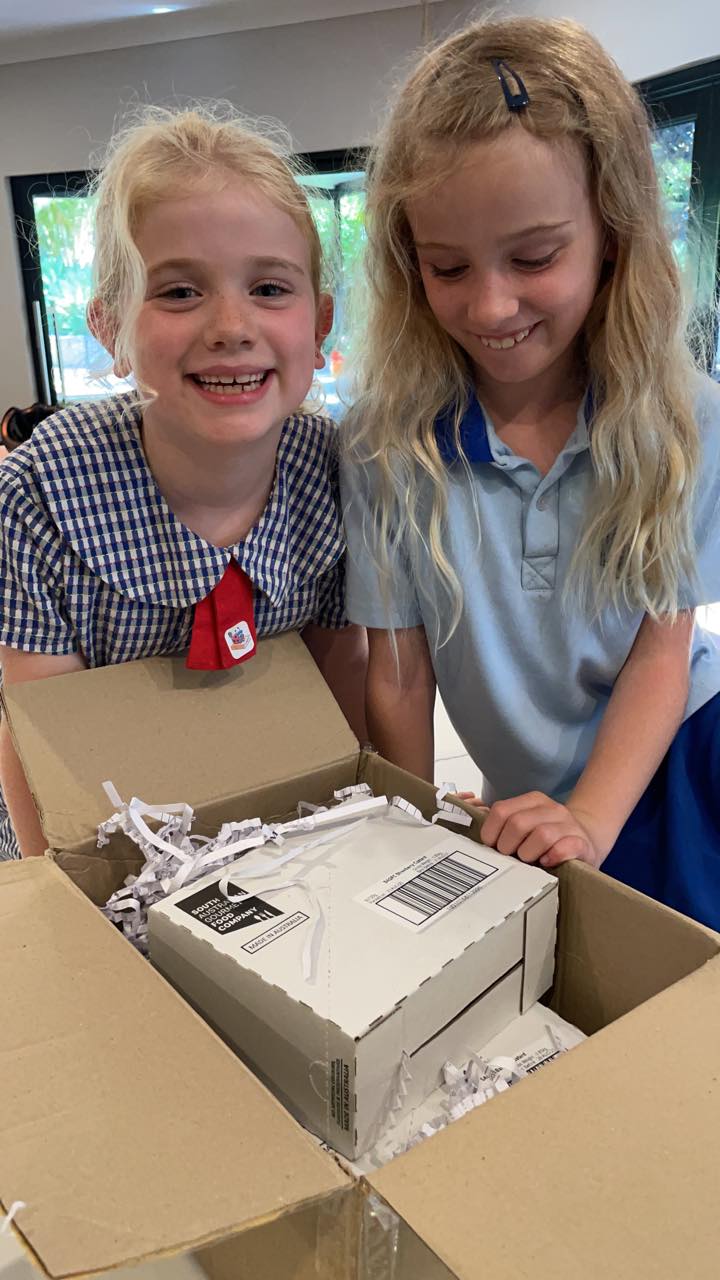 I liked the taste of all 3 flavours and so did my sister-in-law who I asked to try it. My younger children (6 yrs, 9yrs) and their cousins (5yrs, 9yrs) didn't like the cinnamon in the apple flavour. They also didn't think the strawberry tasted very "strawberry." Maybe not strong enough flavour compared to other things they associate with strawberry flavour. My older children didn't mind all of the flavours but they liked the banana the most. My husband didn't mind the flavours but said he still prefers yoghurt.
I think it is very important to source and produce Australian, especially when it's a product that can be produced here. But I do buy products that are produced overseas or from imported products if I can't find it otherwise.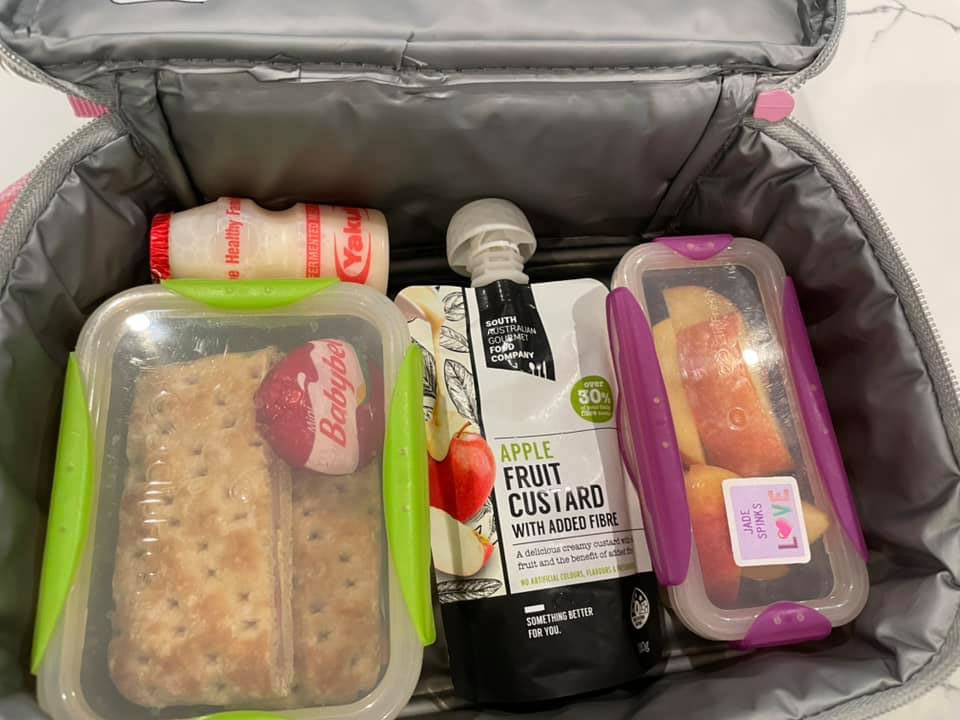 I think the price point is good. I would have expected around the $2 based on what I spend on similar items like yoghurt, etc, but the price makes them an appealing option that I would definitely purchase again.
I would recommend this product based on the added fibre as I know this has been something that many parents I know talk about. They worry about fussy eaters lacking in fibre.  I have already recommended this product to my parents, my in-laws and because the fibre in-take far outweighs Benefibre which I know they all take daily. I have also told my 15 year-old daughter that I would buy this product as she liked it and she has bowel issues.
The only negative response from the kids I got to try it (all of them) was that the texture was weird. This didn't bother me or the adults that tried it. But I guess the kids have a preconceived idea that custard is smooth. So they initially didn't like it at all based on texture until I encouraged them to forget about the texture and think about whether they actually liked the taste. Then they realised it actually was nice.
Lauren B. (VIC)
My initial thoughts on seeing the fruit custards was that they look appetising and unique and a bit more than just a snack for kids. The added fibre is great for adult guts, whilst I think it's an added bonus for my kids. It's probably not something I would buy just for the kids as they eat plenty of cereals, bread and fibre.
My partner liked them, although the kids didn't finish the whole pouch, a few spoonfuls were satisfying for them. Strawberry seemed to by my family's favourite flavour.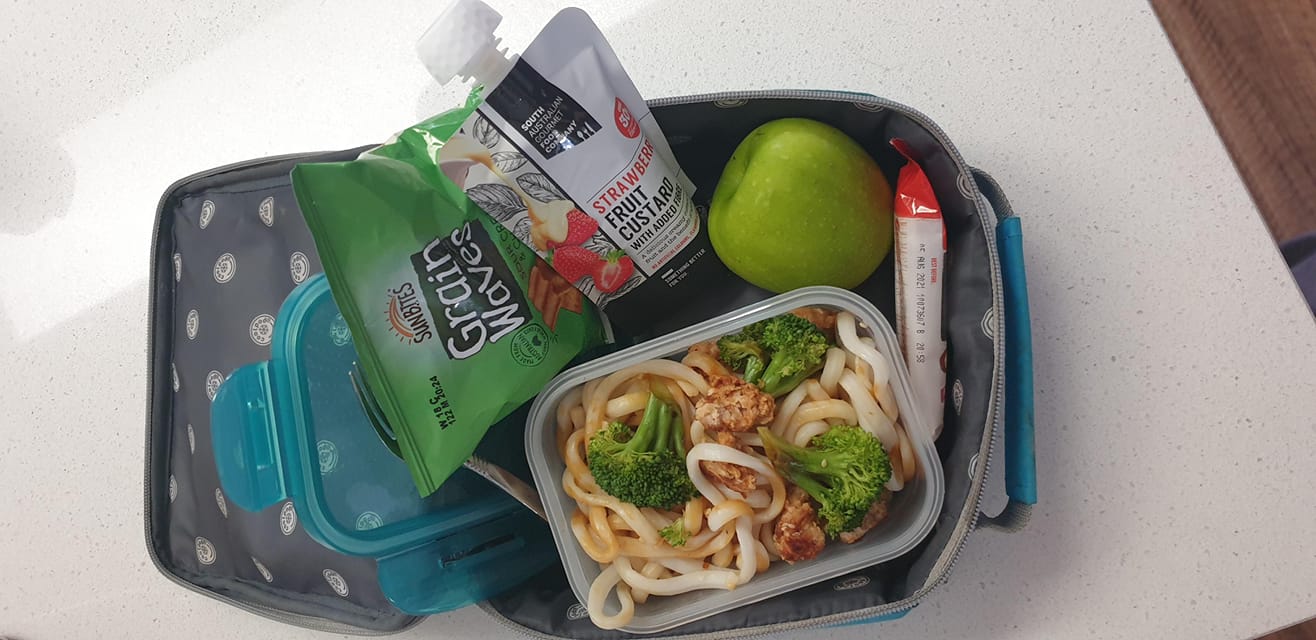 Whilst I prefer to feed my family Australian produce, I do buy imported ingredients. But I like to support local farmers and local businesses – it's the Aussie spirit.
The price seems competitive. I would probably wait for them to go on sale though. I don't really like paying full price for food items anyway.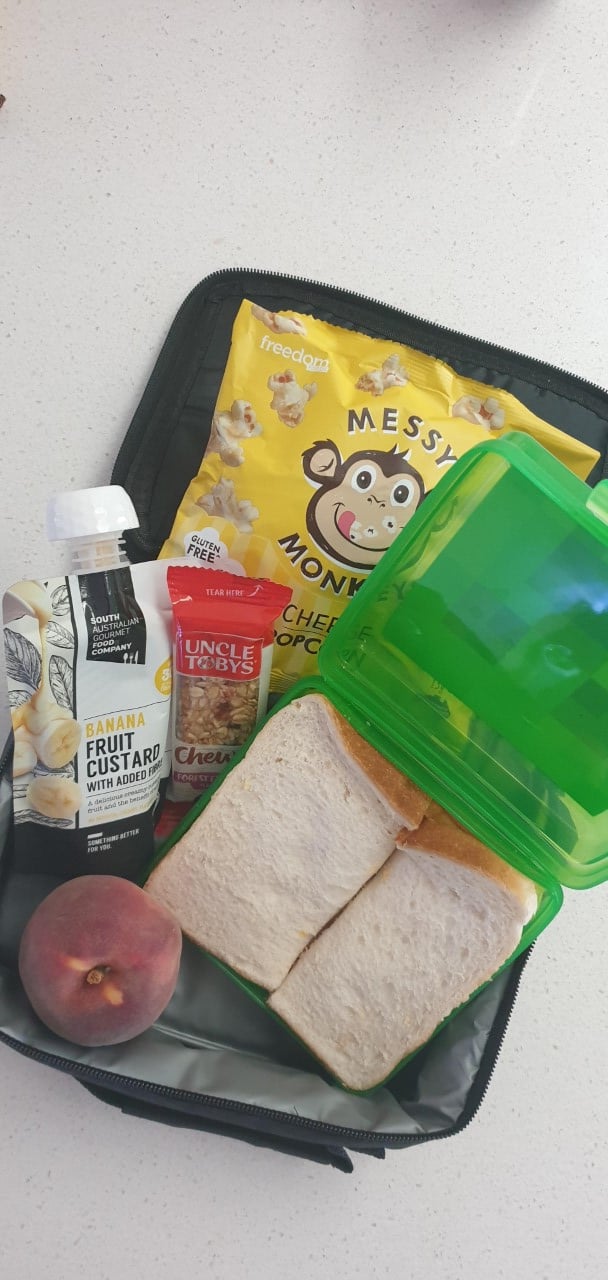 I would definitely recommend them to other families and colleagues. More so for older people, than kids. They are easy to consume for elderly people and easy to make things with, plus the cap slips on so it can be half eaten at breaky then the rest had after dinner.
I found them great in a smoothie, also they could be very versatile in baking as a custard, maybe a puff pastry with fruit. I think I might give that a whirl!
Nicola C. (S.A)
The packaging is perfect. My kids can easily open them at school. The serving size is maybe a little on the large side for my youngest. Perhaps a smaller size option might be a good idea.
The added fibre appeals to me because one of my kids won't eat fruit or veg if he can see it.
My family have enjoyed them all, and I like the fact that they taste of real fruit and not artificial. The kids weren't as keen on the apple, but they still ate them, it just wasn't their favourite flavour.
They're more expensive, almost double the cost of the yogurt pouches we normally buy (which are admittedly smaller) so whilst I would buy again, it wouldn't be an everyday item, more of a treat. Although, if a smaller size became an option, I'd definitely be more likely to make them a regular purchase. I would definitely recommend them to other parents.
Lianne Z. (S.A)
The pouches have a nice sleek design and the picture on the front makes it easy for kids who can't read to identify which flavour is which. My 7 year-old and 4 year-old found it easy to open and it was a great size for a snack (though a bit too much for my 2 year-old, but she was happy to share one with me!)
My eldest son has a history of digestive issues so it is great to know that there is added fibre to improve gut health.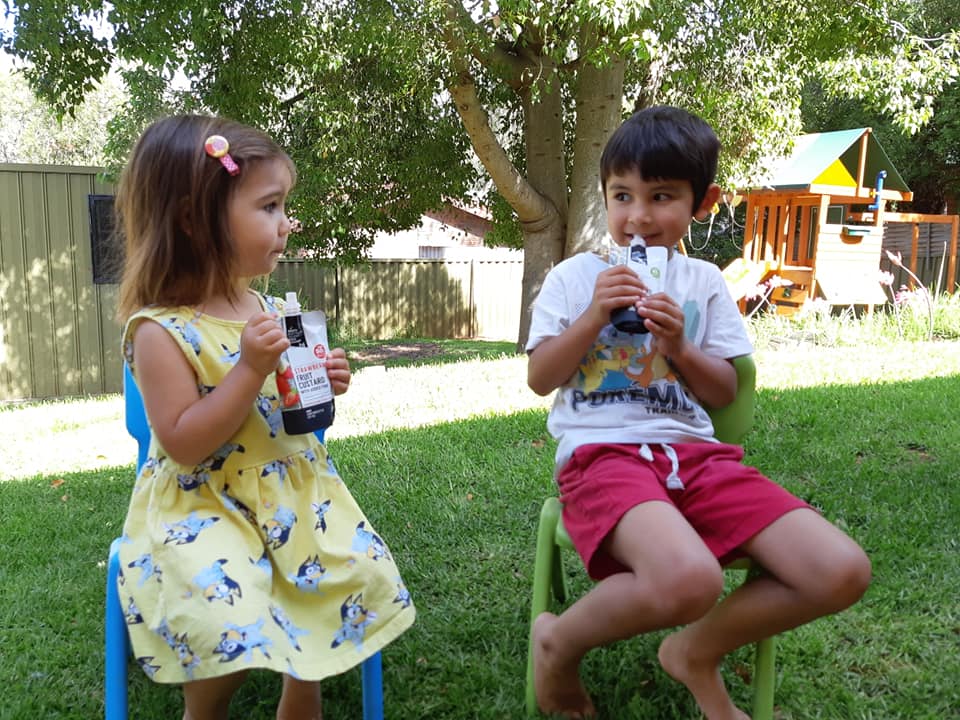 They are yummy, filling and not too sweet. Strawberry won first place in this house, followed by banana.
They are a pretty standard price, so I would be happy to buy them in the future, especially is there were multi-purchase deals.
I would definitely recommend them to other parents as a great way to give the kids a treat without too much of a guilty conscience.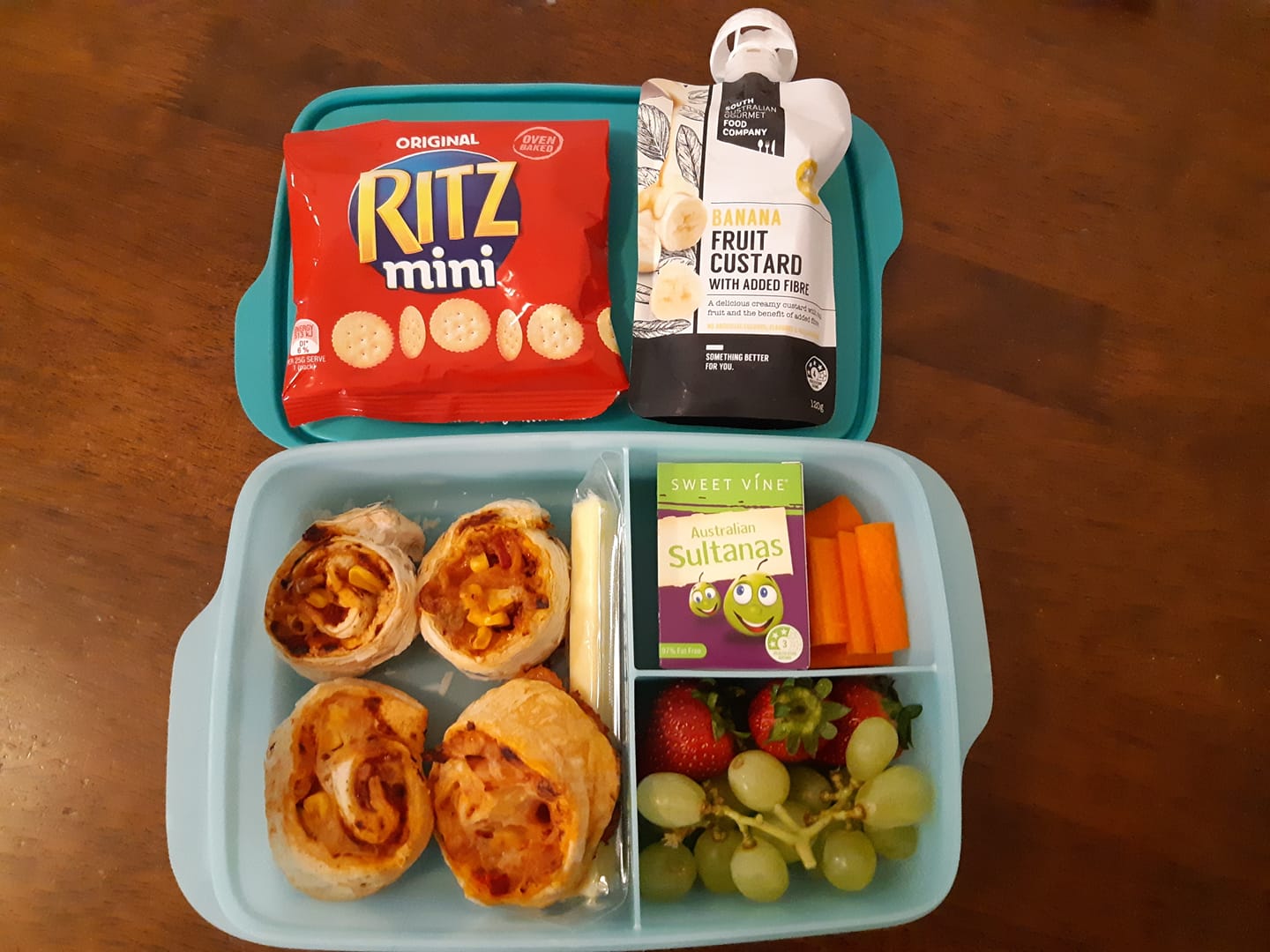 They would actually be a great product for older people as they are easy to take with you when you out and about, and could even be used as a custard for a dessert.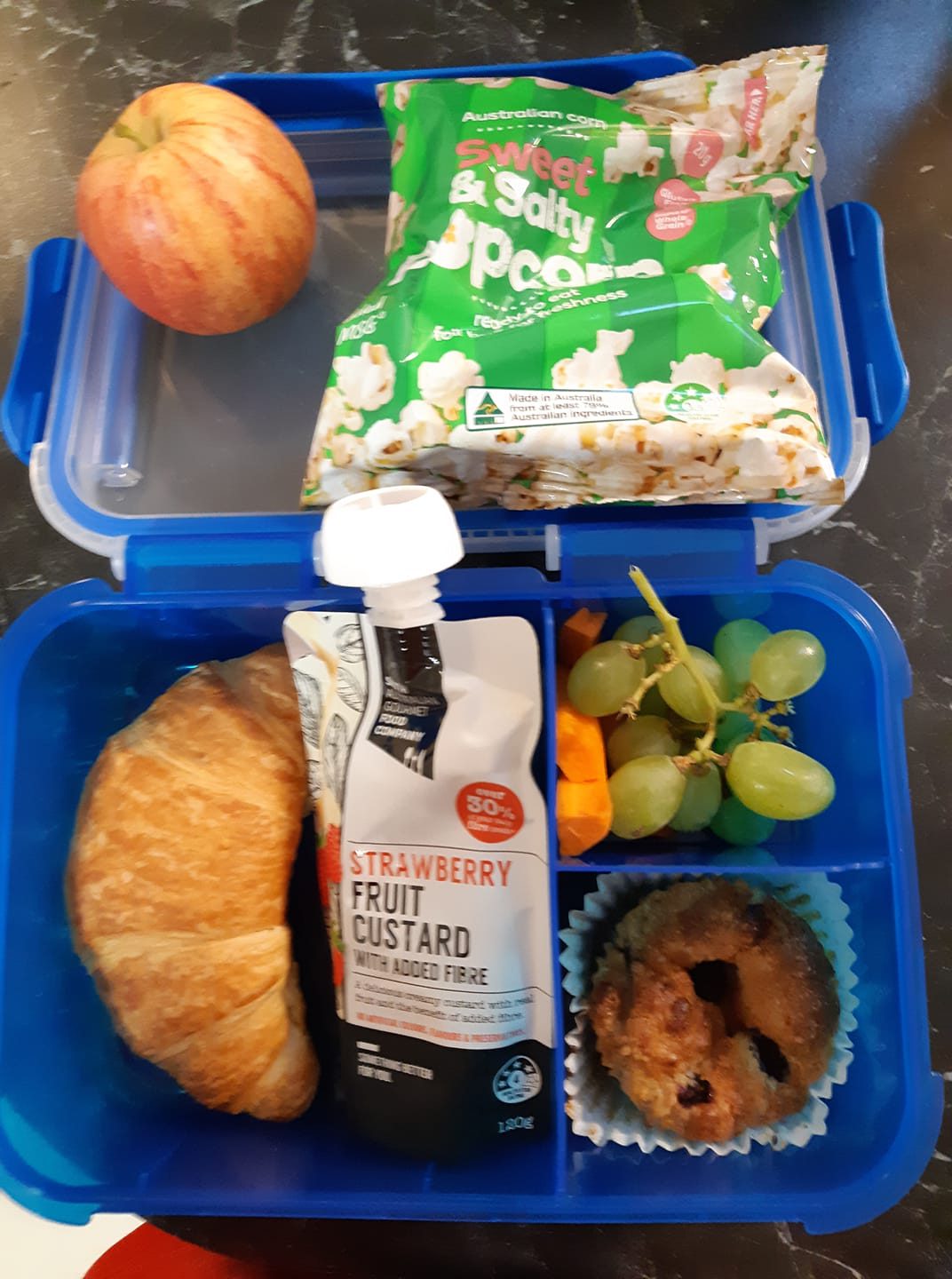 I was curious about the 'sugar' content on the back – like it says 11% of the RDI, which I found was quite high, but is this mainly fruit sugars like say already included with the apple puree, or is that added sugar? In any case, I probably wouldn't give it to my kids every day but as an occasional snack especially if they have done sport.
If you are looking to add a delicious and nutritious new snack to your family's diet, we highly recommend adding a couple of The South Australian Gourmet Food Company's fruit custards to your trolley next time you are in the supermarket aisle with the jellies and puddings.
Have you tried them yet? We'd love to hear what you thought of them too, in the comments below.