Kwerkee – Your Daily Design Source (Giveaway)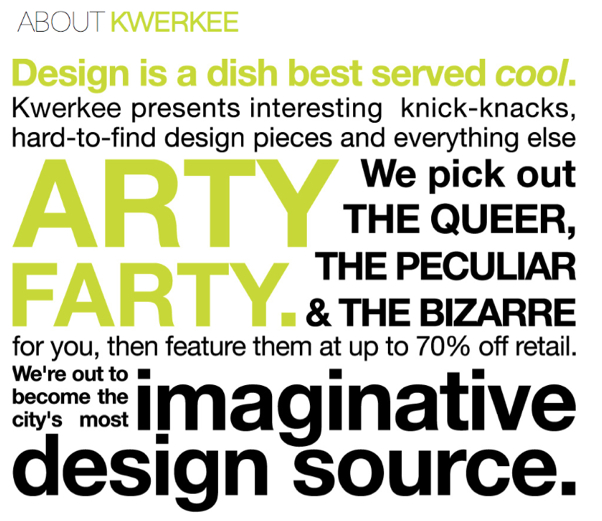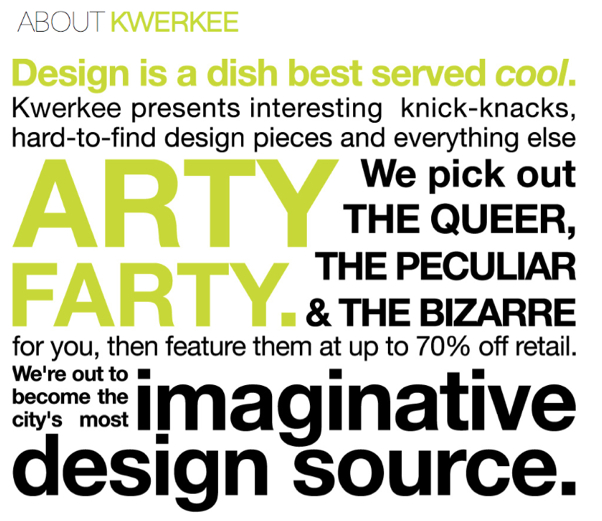 If, like me, you like to buy gifts for others (or yourself) that are a little out of the ordinary and quirky, you will love Kwerkee.
Kwerkee by Reebonz is a website dedicated to design, offering peculiar, and bizarre design pieces at up to 70% off retail price.
The site operates on a flash sales model. Products are added daily and are generally on sale for between 2 -5 days. This means that there is something fresh and interesting to see everyday. (For me it's akin to a visit to Pinterest, where I can waste hours just looking at fun and funky stuff, only with the added bonus of actually being able to purchase it!)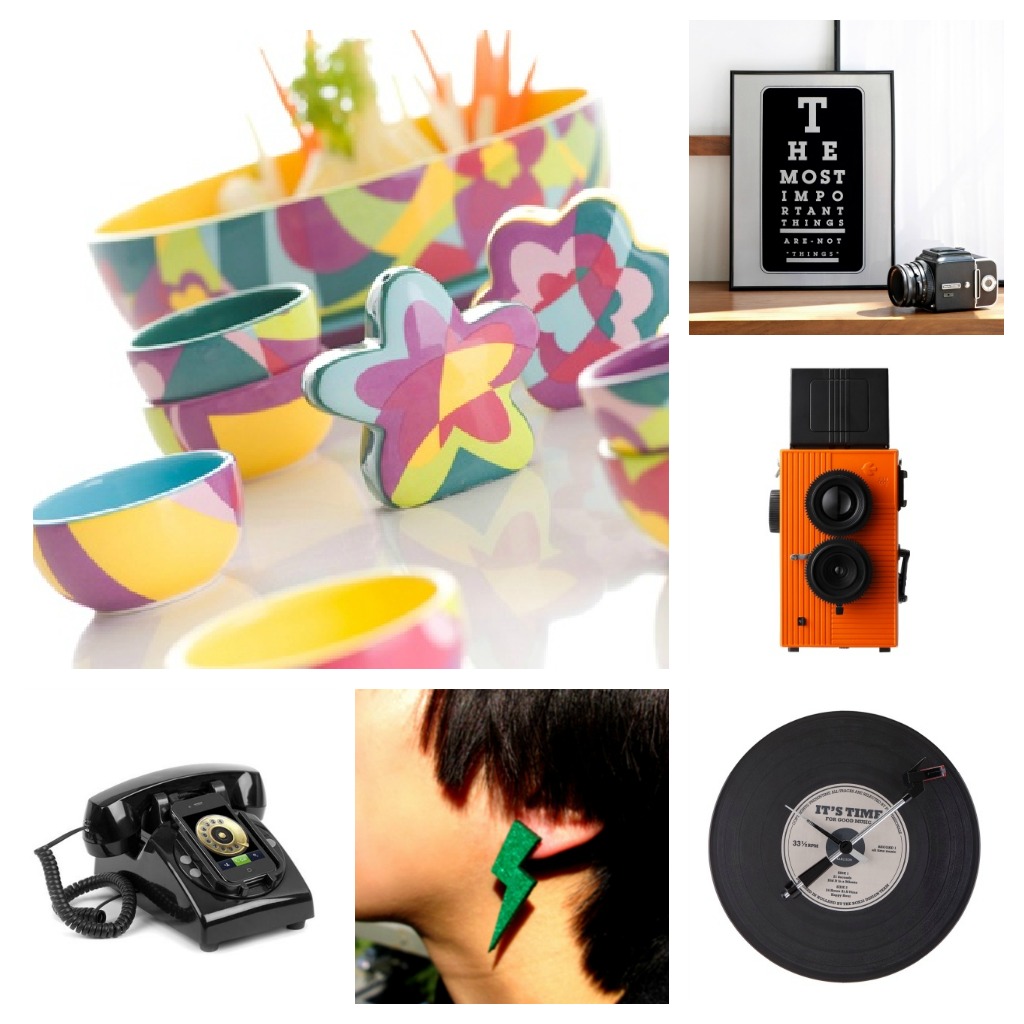 See what I mean? I just LOVE the retro products!
Although there is no need to sign up simply to look at their website, you do need to join if you wish to purchase something. Personally I joined so that I could receive their emails so I remember to check out their website regularly for new sales. (At this rate I will have this years Christmas shopping sorted by June (instead of Christmas Eve!) Another perk of joining the site is the referral program which means extra discounts if your friends join up too.
Kwerkee have some of their funky and functional products up for grabs for 4 Mums lounge readers.

(Just take a look at that packaging would you? How could you not get excited by that arriving in the post?)
2 x Aqua Zinger Bottle
The Aqua zinger works by subtly infusing water with flavours. The stainless steel bottle has a bottom mouted grinder which allows the pure extracted flavours to travel through the fine-combed mesh screen and infuse the water.
2 x Dreamfarm 9 inch Clongs
Bench and counter tops stay clean and your tongs stay hygienic due to the unique bend in the handle which keeps the tips sitting up.
To check out their current sales and hard to find home and lifestyle design pieces for yourself head to www.kwerkee.com
To enter, follow the instructions on the Rafflecopter widget. Good luck.