Mums Lounge Member Zoe Reviews the New Owlet Cam Baby Monitor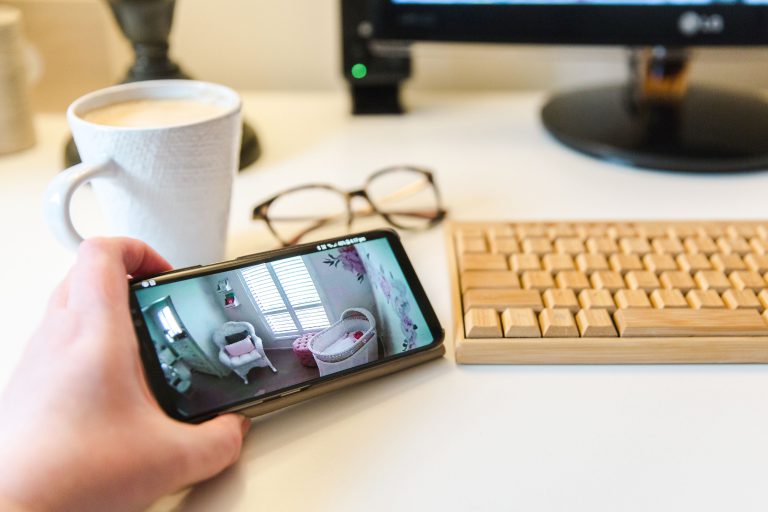 Mums Lounge Member Zoe Reviews the New Owlet Cam Baby Monitor
Some of you may remember that last month we put a call out for parents with babies aged newborn to 12 months to review a new baby monitor that was launching in Australia. The response was overwhelming, but sadly we could only choose one of you.
The baby monitor in question, is the much awaited Owlet Cam, brought to us by the same people who invented the Owlet Smart Sock.Unlike most  baby cameras, the new Owlet Cam sends the video to your Smartphone and so gives you the ability to hear, talk to, and see your baby (or toddler) from anywhere! Designed for parents who want flexibility, the Owlet Cam's minimal and versatile design blends into almost every space. Its magnetic base gives parents the ability to put it anywhere and easily adjust it so you can always see baby.
Check out just a few of the many features the Owlet Cam has to offer below:
Join our Mums Lounge Reviewer Opportunities group to be the first to hear about new products and review opportunities.
This week we caught up with Adelaide mum Zoe and her 3 month old daughter Emmeline to find out how the Owlet Cam has stacked up.
I was keen to try the Owlet cam as not only do I believe it to be a standalone quality product, I also love the flexibility of being able to add on the sock feature as an extension of the product and its benefits. I believe using the two products in tandem would provide many nervous new mums with much needed peace of mind.
From the quality and aesthetically pleasing packaging, through to the first glance, it is evident that the monitor is a quality product. My first impression upon opening, was that the design, whilst compact (which is great!) is sleek and modern and would blend into the home rather than be a techy eyesore!
The monitor was easy to set up in my daughter's nursery and thank goodness, as this is not my strong suit! 
The app was intuitive, informative and easy to use.
Although I rely on a video camera monitor more so in the daytime whilst in the office or performing tasks around the house, I did find the night visionto be very good quality.
I haven't used the two way talk function yet, as having only a very young baby I feel it would startle her rather than settle her. I think it would be a great feature to explore with older babies or even toddlers who will feel comforted when they hear mum or dad's voice. It may save a trip down to the nursery just by hearing a parent's voice!
The room temperature sensor is a fantastic feature, especially given that it's winter and our heating is not centralised. It's a great little reminder to warm up (or cool down) my baby's room rather than relying on another source i.e. a thermometer which is just more unwanted clutter. Keeping rooms at optimal temperatures is important to me.
Likes:
Compact, clean design
App interface was clean, modern and easy to navigate (I loved the little addition of the milestones correlating to age etc – cute!)
Clear, crisp image quality in both day and night mode
Dislikes:
No music/lullabies playable, not essential but a nice feature to have
Not able to be viewed on tablet etc only phone
Alerts not sent direct to phone, only viewable on the app itself
The Verdict:
For friends and family looking for a quality baby camera with an emphasis on good design and ease of use I would definitely recommend it.
It really does allow you to have eyes on your baby no matter where you are and what you are doing around the house. It is a little more expensive than the camera I was previouslyusing and has a few less features (which are nice to haves, not essentials I might add), however the ability to add on the OwletSmart Sock in itself makes this a big contender if I were to purchase another baby camera, or recommend one to a friend ,and I don't believe any other monitor on the market currently offers that feature.
The Owlet Cam valued at $279.99 and Smart Sock at $429.99 is available at selected independent retailers and online at Owletcare.com.au.  It can also be purchased with Afterpay.
Click here to learn more.