Reviewers Wanted: Owlet Smart Sock Baby Monitor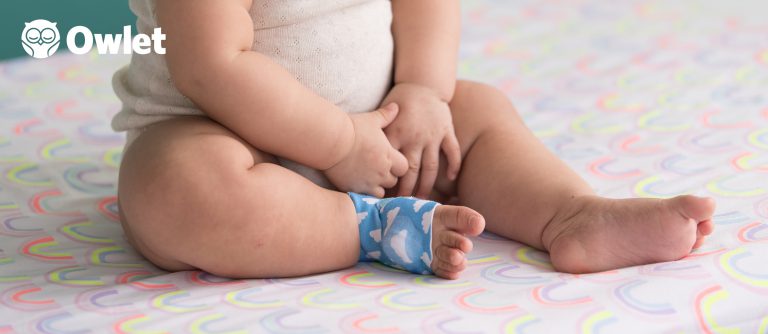 Reviewers Wanted: Owlet Smart Sock Baby Monitor
Are you a new parent?
Do you find yourself unable to relax and sleep at night because you can't help checking to see if your baby is ok, even though you have a sound or video monitor set up in their room?
If you answered yes, you aren't alone. Bringing home your newborn baby is a special time, but for many new parents it can also be a time of heightened anxiety and sleepless nights.
Fortunately, there is a solution.
Last year, Owlet launched their incredibly popular smart sock baby monitor in Australia, and it is receiving rave reviews from Aussie parents.
So, is it as fantastic as people are saying?
How does it work?
Is it good value for money?
Does it give parents the peace of mind to get a much-needed good night's sleep?
We've partnered with Owlet to find out. We are looking for 5 mums from the Mums Lounge community, with a baby aged between newborn and 6 months, to receive and trial the Owlet Smart Sock with their baby and then share their honest feedback with the rest of us.
Owlet Smart Sock is the first device of its kind to use pulse oximetry technology to assist in tracking the wellbeing of babies while they sleep*. Pulse oximetry is the same technology used in hospitals to monitor a patient's heart rate and oxygen saturation levels, but has been modified and miniaturised to fit comfortably into the Owlet Smart Sock. The parent will be notified with lights and sound if oxygen or heart rate go outside of preset zones through an app on their phone.
Does this sound like a product you'd love to trial?
You can register your interest by completing this form by midday Wednesday 1st August 2018.
Successful applicants will be contacted by Friday 3rd August 2018.
Please note that reviewers will be expected to give a detailed review about their experience with the product and share photographs.
* This device is not intended to cure, treat, or prevent any disease or health condition, including, but not limited to, Sudden Infant Death Syndrome (SIDS).