Top Peppa Pig Christmas Gifts (Plus Giveaway)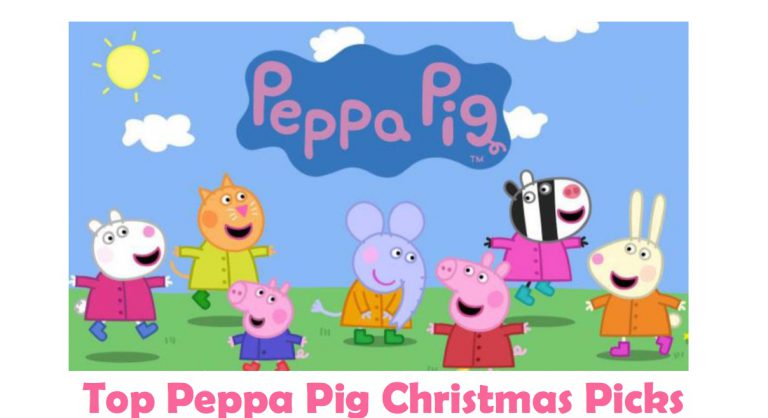 Sponsored post
Peppa is the lovable yet slightly bossy little pig who has captured the hearts of children everywhere. This unique, award winning animated preschool TV series from the UK is a smash in over 180 countries and has quickly become the most popular preschool show in Australia, airing four times a day on ABC-TV.
Five year old Peppa lives with Mummy Pig, Daddy Pig and her little brother, George. Her favourite things include playing games, dressing up, days out and jumping in muddy puddles. Her adventures always end happily with loud snorts of laughter. The show celebrates the joys of family life with a lively sense of humour that appeals to children and parents alike.
Check out www.peppapig.com.au and the Official Peppa Pig – AU Facebook page for printables, event updates and products available in time for Christmas. Peppa Pig is also a massive supporter of the Australian charity, Life's Little Treasures Foundation. Over the coming year Peppa Pig will be the brand ambassador for Life's Little Treasures Foundation to raise funds that will support families with babies born prematurely or sick.
Top Gifts for Peppa Pig Fans

Princess Peppa Pig Plush Toy
Peppa's soft, plush form makes her as fun to hold as she is to play with.  Kids will have hours of fun with this cuddly new friend.  RRP $34
Peppa Pig Spaceship
Let your toddler's imagination blast off into space with Peppa Pig! Children will love this durable Spaceship playset which includes sound and speech.
RRP $54.99
Peppa Pig Camping Playset
Get ready for an exciting adventure with Peppa Pig and friends! Peppa might even find some muddy puddles to jump in!
RRP $48.00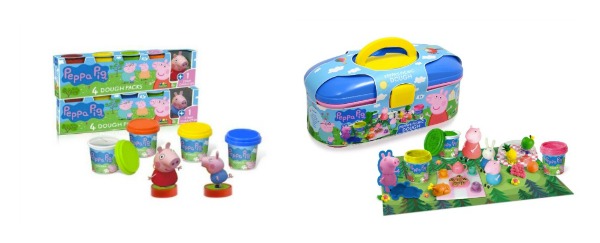 Peppa Pig Dough Set (4 pots)
Kids can get creative and hands-on with this colourful dough playset. Each set includes a Peppa Pig character for even more enjoyable play! RRP $19.95
Peppa Pig Dough Tool Case
This set includes a durable case to store and transport dough, accessories, moulds and characters. RRP $34.95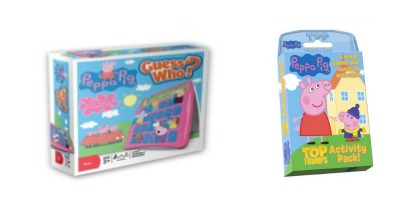 Peppa Pig Guess Who
Can you guess who your opponent's mystery character is? With 48 characters to choose from make sure you ask the right YES or NO questions to discover the answer!
RRP $39.99
Peppa Pig Top Trumps Card Game
This Peppa Pig version of the classic card game is packed with fun features to help develop memory, reading and counting. RRP $9.99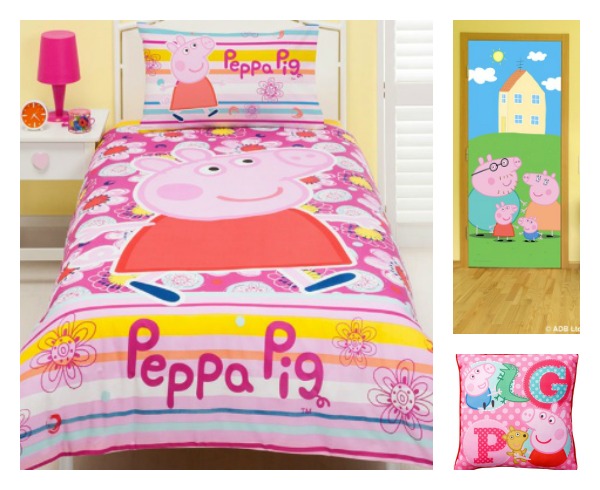 Peppa Pig Single Quilt Set
RRP $59
Peppa Pig Door Mural
(850 x 2070mm) RRP $169.00
Peppa Pig Cushion
RRP $19.95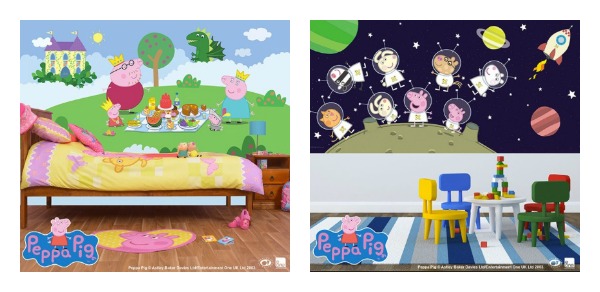 Peppa Pig Fruit Mural
(3600mm x 2430mm) RRP $529
Peppa Pig Half Wall Mural
(2500mm x 1200) RRP $249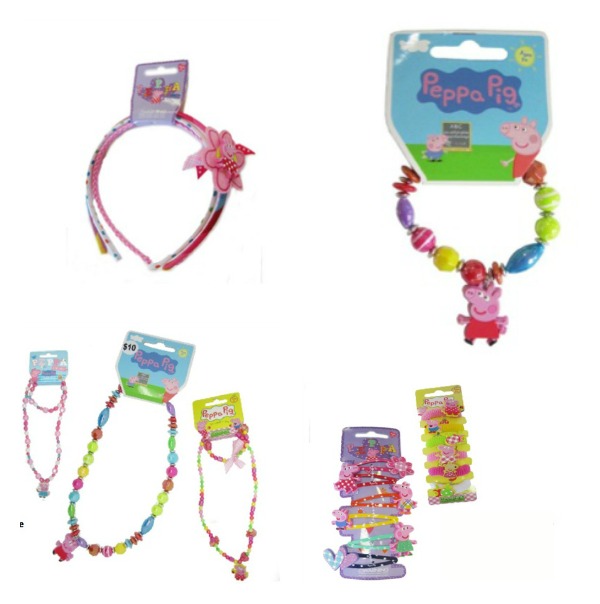 Peppa Pig Alice Band
RRP $12
Peppa Pig Bracelet
$8
Peppa Pig Necklaces
RRP $10
Peppa Pig Hair Snaps and Ponies
RRP $9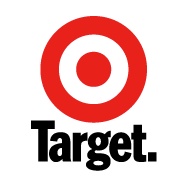 The Peppa Pig range is available online and instore at Target.
The Giveaway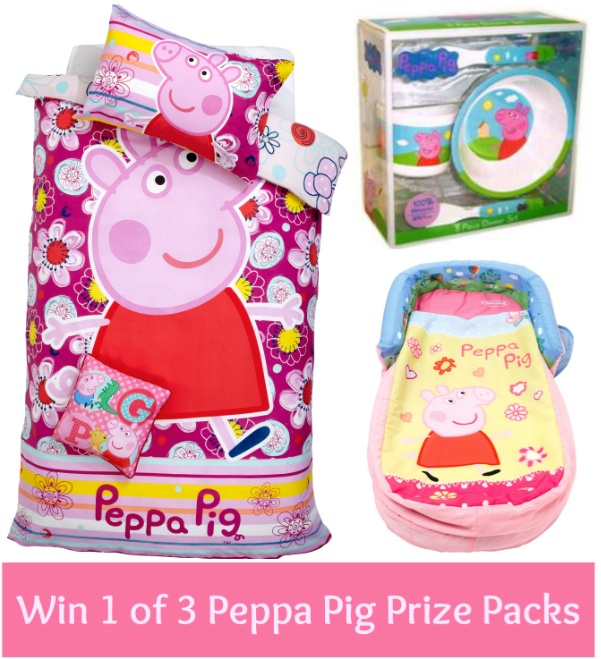 Mums Lounge readers have the exclusive opportunity to win 1 of 3 Peppa Pig Prize Packs:
Peppa Pig Quilt Cover Set
Peppa Pig Cushion
Peppa Pig Ready Bed
Peppa Pig Melamine Dinner Set
For your chance to enter, follow the instructions on the rafflecopter widget below.  Good luck!