Win a Thule Urban Glide 2 worth $1099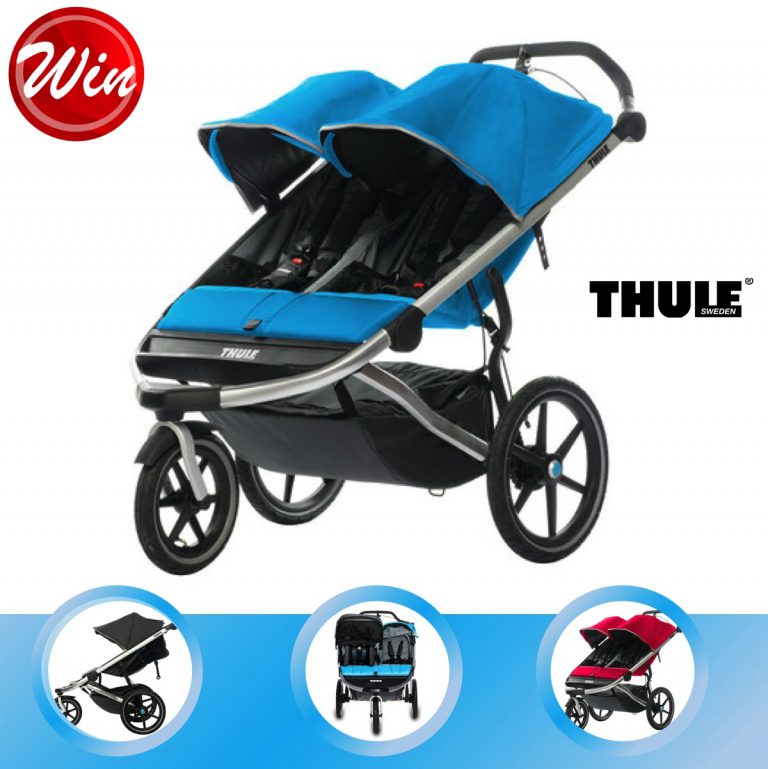 Win a Thule Urban Glide 2 worth $1099
When I first received the Thule Urban Glide 2 the first thing that struck me was just how light it is. I had no problems lifting the double stroller straight into the boot of my car, ready for our first trip out.  Not only is it surprising light, it also locks folded, so the transition in and out of the car is smooth and hassle free…just the way I like it.
The Thule Urban Glide 2 is super lightweight and incredibly easy to control, even with one hand, which keeps my other hand free for holding onto one of my other children or even just simply to hold that well-earned coffee during a morning stroll along the beach.
The manoeuvrability of the Thule Urban Glide 2 Stroller is amazing, it literally glides anywhere. It has a lockable front wheel that makes it perfect for picking up the pace and the rear suspension makes it a really comfortable smooth ride for my little ones, whose only complaint ever is that I am not going fast enough.
There are some really great features that I love about the Thule Urban Glide 2 and one of them is the sun canopies, which can follow the sun around.  So, no matter which direction we are headed, my little ones can stay shaded….this also acts as a great additional spy window, so that I can check in on my little ones and even hold a precious little hand if I want or need to.
The Thule Urban Glide 2 has an adjustable handlebar, so it makes it nice and easy to get a comfortable height to push for both my husband and myself.  While Mum and Dad can comfortably get their groove pushing the stroller, the passengers are also enjoying the comfort of their spacious padded vented seats, which almost fully recline if they need to lay back and rest without getting too sweaty.
The streamlined, sleek design makes the Thule Urban Glide 2 stroller both incredibly great to push and also really attractive.  It comes with a gorgeous colour pallet to choose from so you'd be sure to be able to find the perfect match for you.
The Thule Urban Glide 2 has a large storage compartment underneath, which has ample space to tuck away everything we need for a trip out. It also goes the extra mile by having a zippered water resistant cover, which means that even if the ground is wet all of our things stay dry and clean tucked up safely in the compartment.
I often find that after all the fresh air out and about with the kids, they often need a quick transition from the stroller into the car in order to avoid the pending melt down.  The Thule Urban Glide 2 makes that a lot easier with its effortless twist and go folding mechanism, which is very easily done with only one hand. So, when it's time to go, we are locked and loaded in no time at all.
The Thule Urban Glide 2 also comes with a great range of optional extras, such as sun or mesh covers, bassinet, car seat adaptors, snack tray and a handy console. We tried out the console, which clicked securely to the frame of the stroller and has a zippered pocket to tuck away keys, phone or other items that I need to keep handy along with 2 cup holders and I love that it is upright unlike some other brands you can get, which means that I don't got any spillages en route.
The Thule Urban Glide 2 has earned it's place up there as one of my favourite double strollers and certainly my favourite jogger, with its lightweight sleek design, flexibility of use, amazing manouveriiliy and fantastic features, it is going to be a tough one to beat!
Written by Julie Williams
Disclosure: The author was gifted this product for the purpose of giving an honest review. All thoughts and opinions are her own.
Giveaway
Thanks to Thule we are offering our fans the chance to WIN a Sleek Urban Glide 2 worth $1099! Simply enter below and good luck.