Golden Squash Soup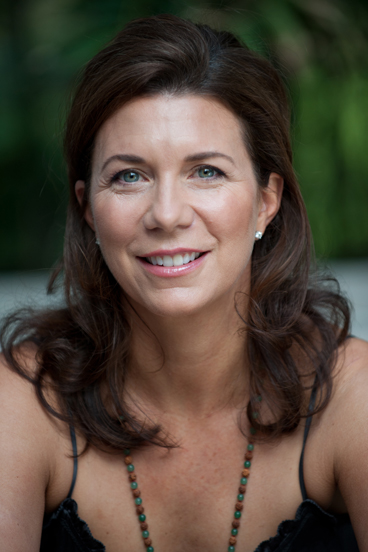 Ladies- this may be you or someone you know…Heavy periods, or menorrhagia, is a common problem for women particularly as they approach menopause. Excess estrogen can frequently be a cause with estrogen dominance. Our environments are  loaded with estrogen mimicking chemicals like BPA and pesticides seemingly everywhere and estrogenic foods like some soy products added to a majority of processed foods.
Heavy periods can cause anemia, weakness and fatigue if not corrected. Endometrial ablation has become the conventional treatment for this condition and has some very successful results… however…. What I am suggestion is why not try something natural before considering the ablation or birth control pill, hormone releasing IUDs, or hysterectomy. The endometrial ablation  involves destruction of the uterine lining either with a laser.
I have several patients who have had the ablation and are happy with the results, however this is not a procedure for anyone who would like to have children in the future. It is also best to avoid a surgical procedure unless absolutely necessary as complications are always possible such as infection of the bladder or damage to the womb or large intestine.
The good news is that heavy periods frequently respond well to simple nutritional support.
Vitamin A is known to help with excess estrogen so a simple increase in the amount of natural Vitamin A in the diet can help reduce heavy cyclical bleeding.
It is important to note that beta carotene will not help here – it must be true vitamin A best found in sufficient doses in high vitamin cod liver oil.
According to a case study written about in the book Eat Fat, Lose Fat, 2 Tbs of high vitamin cod liver oil per day supplying about 60,000 IU of Vitamin A for 3 days in a row eliminated this debilitating problem for one woman who had been suffering from what she called a "never ending period" for 4 years!
What's more, a simple daily maintenance dose of 1 Tbs of high vitamin cod liver oil (30,000 IU of Vitamin A) was sufficient to keep the problem at bay indefinitely.
Try Cod Liver Oil Before Drugs or Surgery!  See your nutritionist for proper dosing and ways to disguise the taste.  Come see us at A Healthy View to help with all your nutritional needs. www.ahealthyview.com.au
Golden Squash Soup
This soup is easy to make, tasty and  an excellent source of vitamin A, providing 163% of your daily value. Enjoy!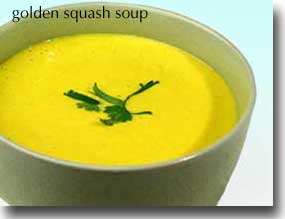 Prep and Cook Time: 30 minutes

Ingredients:

·

1 butternut pumpkin- cut into cubes

·

1 red onion

·

3 Australian garlic, chopped

·

1 TBS ginger chopped

·

1 tsp turmeric

·

1 tsp curry powder

·

1 TBS + 2-3/4 cups chicken stock- no msg!

·

6 oz canned coconut milk – I like Ayam- no preservatives

·

2 TBS chopped fresh coriander

·

salt & white pepper to taste
Directions:
Chop onion and garlic and let sit for 5-10 minutes.

Peel and cut pumpkin.

Heat 1 TBS broth in medium soup pot. Saute onion in broth over medium heat for about 5 minutes, stirring frequently, until translucent.

Add garlic and ginger, and continue to sauté for another minute. Add turmeric and curry powder, and mix well. Add squash and broth, and mix. Bring to a boil on high heat. Once it comes to a boil reduce heat to medium-low and simmer uncovered until pumpkin is tender, about 10 minutes.

Place in blender and blend with Ayam coconut milk. Make sure you blend in batches filling blender only half full. Start on low speed, so hot soup does not erupt and burn you. Blend until smooth, about 1 minute. Thin with a little broth if needed. Season to taste with salt and white pepper. Reheat, and add coriander.
Serves 4 recipe modified by Michele Chevalley Hedge original by G. Mateljan