The Benefits of Sleeping in Natural Fibres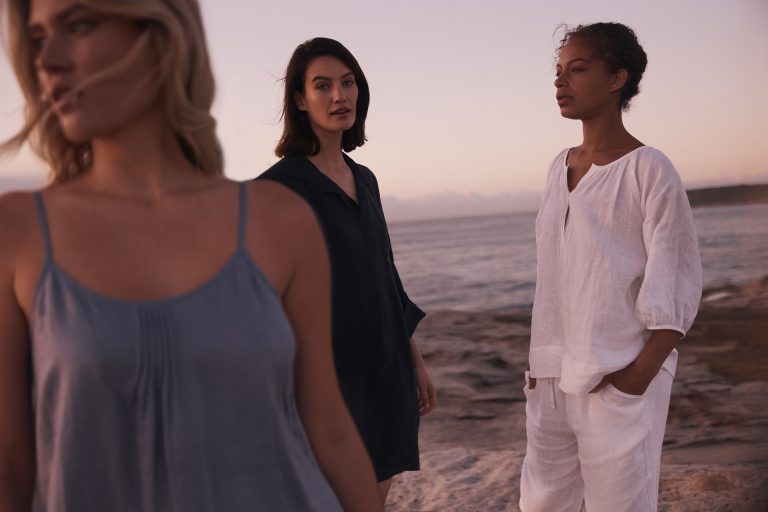 It may come as a surprise to many, but getting a good night's sleep may just be easier than you imagine. We lead incredibly busy lives, more so than ever before. Between balancing work, family, and leisure, it's a wonder we achieve the high quality sleep that our bodies so necessarily need to be recharged for the new day.
We highlight the fundamentals in choosing the right sleepwear to ensure we get a great night's sleep. Sussan has long been a prime choice for women for beautiful natural fibre sleepwear exclusively made to achieve the perfect slumber.
Why Choose Natural Fibres?
Highly regarded for its strength, quality and wearability, cotton is the perfect option when it comes to sleepwear. Take for instance, the 100% Australian cotton roll top. The breathable material is soft to the touch, but remains cool against your skin, making for a sound sleep.
Our Australian cotton collection comprising beautiful cool top camis, lightweight pyjama tops and sleeveless chemises that have been specially crafted using 100% Australian cotton renowned for its world-class sustainable production.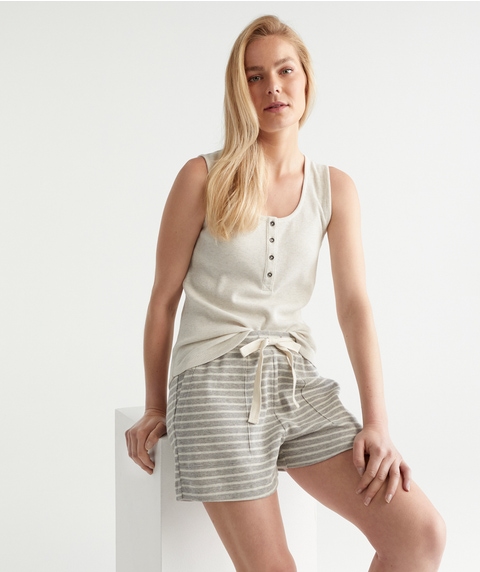 French linen is quite possibly the most impressive natural fibre you'll sleep in. The fabric is naturally permeable with the ability to absorb 20% of its weight in moisture before feeling damp making it perfect for Australian summers. Slip into Sussan's linen lounge shirt or linen Bermuda shorts, just perfect for lounging or sleeping in.
Our lightweight and luxe linen lounge wear, from linen chemises to tunics, and comfy lounge shorts that include 100% linen, linen/cotton blends and traceable European linen. This new collection reflects a long-lasting love for linen with standout pieces designed to be on high rotation in your wardrobe for years to come.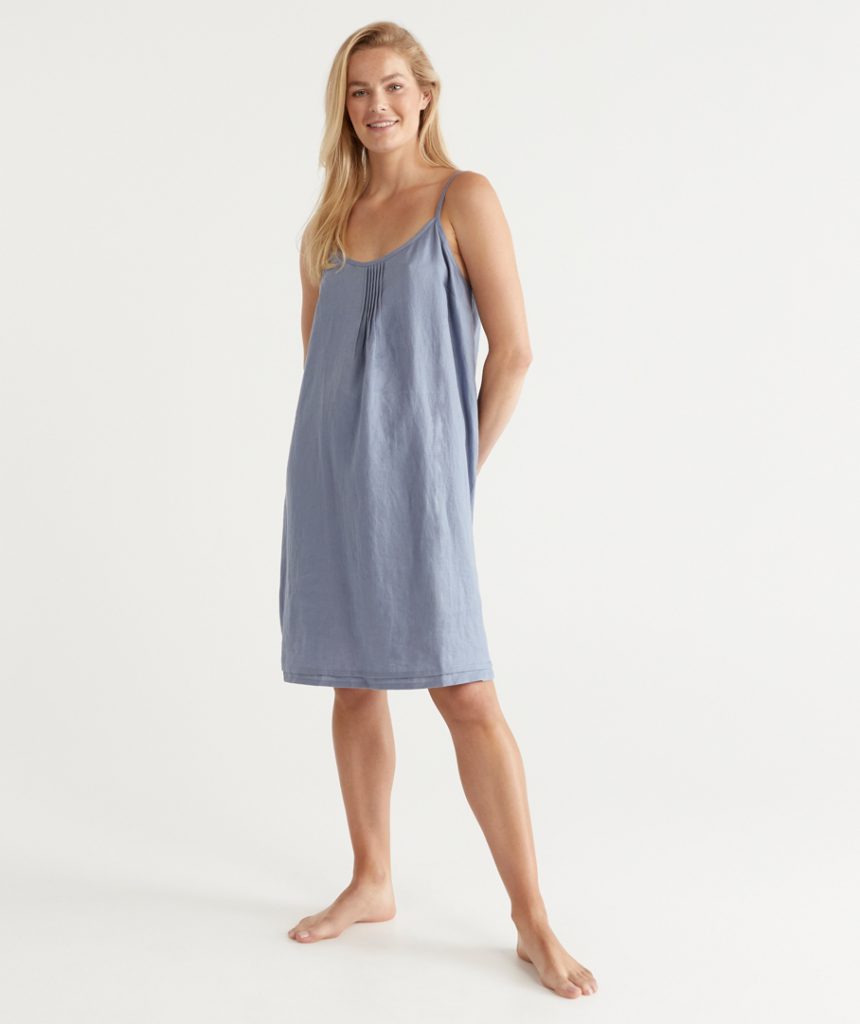 5 Benefits of Sleeping in Natural Fibres
Are your pyjamas helping you achieve the sleep of your dreams? Comfortable pyjamas are essential to a good night's sleep so put your mind to rest with Sussan's beautiful cotton and linen sleepwear range.
We list the top 5 benefits of sleeping in Natural Fibres:
It's luxuriously comfortable! Linen softens with every wash and with such a refined texture, the fabric is exceptionally gentle on the skin making for a more comfortable sleep
It's temperature regulating. Linen and cotton make for natural insulating pyjamas, much like our lovely cotton sleep top, which means you'll be cool in the summer and warm in the winter, allowing for an uninterrupted slumber.
It's long lasting. Highly regarded for its durability, linen is a wonderful fabric which retains its shape wash after wash, so you'll be enjoying your Sussan linen nightie for a long time to come.
It's eco-friendly. The flax plant can grow and thrive without using irrigation or unnecessary chemicals to cultivate itself, hence the process of making linen sustainable and eco-friendly.
It's hypoallergenic. The very nature of flax is anti-bacterial, anti-static and hypoallergenic making it the perfect fabric for those of us with more sensitive skin.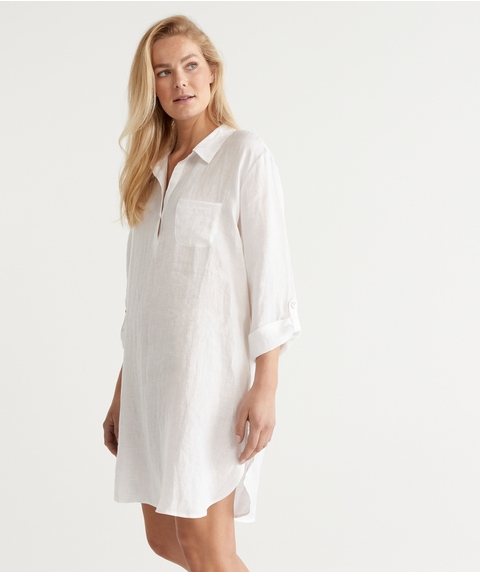 Is your pillow the right shape and height for ultimate sleep?
We spend almost a third of our lives in bed, so it's important to make sure you and your bedroom are primed for a good night's sleep. A good pillow contributes to good posture which is conducive to your beauty rest. Pick a medium thick pillow which allows for your spine and neck to stay aligned as you sleep. Ideally you want the thickness of your pillow to be equal to the distance between your ear and your outside shoulder.
Do you have the right number of blankets/coverings to ensure you're not too hot?
Depending on the time of the year, we find ourselves snuggling under a pile of duvets and blankets to gradually removing layer upon layer of our bedding to reach that ideal sleeping temperature. Our core body temperature lowers during the night so it's important to be comfortably dressed in breathable fabric, quite like a 100% Australian cotton sleeveless tank. And have at least one blanket during the summer months as the nights do get cooler.
Have you switched off your devices and started to wind down?
Winding down is oh so important for a good night's sleep. 3 reasons to switch your devices off before bed:
Phones keep your mind psychologically awake – Checking your phone stimulates your brain and keeps you awake which doesn't help when you're trying to fall asleep.
The blue light from your screen suppresses melatonin- Melatonin is the all-important hormone responsible for your sleep-wake cycle. Unfortunately, the blue light from your smartphone suppresses your melatonin levels which in turns affects your internal body clock and disrupts your sleep.
REM Sleep is delayed – Having your phone switched on is distracting and because it keeps you on alert, it's stimulating your brain thus delaying REM sleep.
Are you sticking to a night-time routine to help you unwind?
A night-time routine does wonders in helping you sleep better. Pamper yourself with a warm bath to relax your muscles before slipping into comfy pyjamas. Unwind with soft music, remember to turn your phone off and read the next chapter in your novel before bed. Simple night-time routines contribute to a wonderful night's sleep.
Written in partnership with Sussan