FFS: The Perils and Pitfalls of Working from Home with Young Children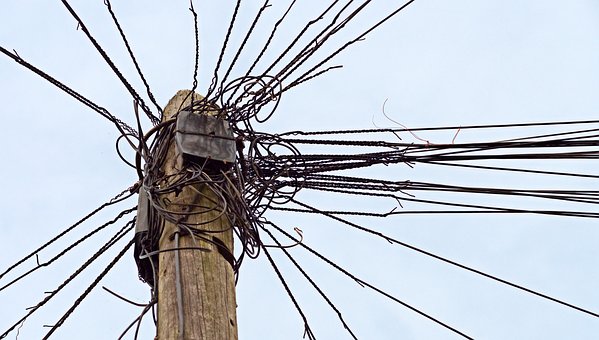 FFS: The Perils and Pitfalls of Working from Home with Young Children
They said it would be easy working from home with two pre-school children. The best of both worlds. Being there to raise and nurture them while earning some money AND getting the household chores done all at the same time! Ha! Hahahahaha.
They were wrong.
When my daughter was 4 and my son was 3 I started my own business from home creating resumes and cover letters for people and typing up manuscripts and university assignments (I'm showing my age here but believe me there was a time when people still wrote things with a pen and paper). This involved clients turning up at my door and as hard as I tried to instill in them that I kept strict office hours, invariably some of my regulars would still turn up either at 7am while I was still in my dressing gown to drop stuff off, or later at 6.30pm while I was in the middle of trying to cook dinner. It used to do my head in.
And no matter how many times I would say to the ones who wanted resumes done; to provide me with a list of their past jobs from most recent in a descending order with bullet points of their various duties at these jobs most of them would turn up with zero, zilch, nada and thus would begin the painstaking process like extracting hen's teeth the information I'd already asked for which made me believe I should've been charging a lot more than $50 a pop.
And given these people had to enter my home there was the added pressure of making sure the living room and/or office space I worked in was presentable and toy-free so I could attempt some semblance of professionalism despite what actually was going on behind the scenes.
Like my kids. They had that radar that only kids have when you're on the phone or distracted and they just KNOW that they can do whatever the hell they want because your hands are tied at that precise moment.
Without fail, no matter how well behaved they'd been before someone arrived, and despite my bribes, promises and threats for them to be quiet in the family room with the hallway door discreetly shut between us, shit would always go down.
One time I heard screaming coming from outside so excusing myself to go and investigate I discover them both fighting over a toy in their sandpit. In frustration I hurled it over the fence to the vacant block and said "There, problem solved. Now neither of you can have it!"
Fifteen minutes later there are shrieks of laughter coming from outside and when I look out the window, I see they're throwing ALL their toys over the fence.
Another time my daughter came into my office where I was discussing my fees for typing up a manuscript to announce that the three year old had done a poo and needed his bum wiped. Awesome timing.
My husband had taken it upon himself to build the kids a cubby house and gave strict instructions to the three year old to stay away from the post holes he'd dug but of course he didn't listen and decided to fill them up with bricks while I was inside "working". Then getting bored with that he decided to hurl them over the fence and one landed on his head (he was OK apart from an egg).
Then when the cubby house was completed, what better timing for my daughter to slide down the stairs face-first then when I'm inside the house discussing the roles and responsibilities involved for a forklift driver.
Every temper tantrum, every screaming fit, every bit of naughty behaviour you can think of (including ripping off the freshly applied wallpaper to the three year old's room) was performed only while I was gritting my teeth, heart-racing, hyperventilating with a client in the other room, sometimes for literally just 2 minutes.
And they never, ever did this shit when no one was here. Closing that hallway door was the secret signal to their brains to let chaos reign in the household because they. could. get. away. with. it. Pure evil.
Seriously, it was the most stressful work environment I ever had and I eventually gave up, put one in kinder, the younger one in day care and got me a nice, calm, quiet, peaceful office job. Give me the suit, heels and commute any day over the hell-raising those two managed.