From Coast to Coast…In Style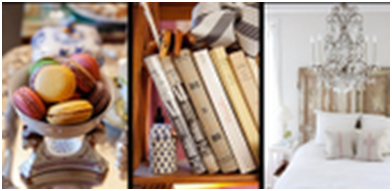 On the regular three hour Friday night drive from Sydney to the South Coast, it is usually about the time we drive down the hill and across the railway into Gerringong that I start to feel relaxed and unwind….normally we continue on into the night to Mollymook, our 'home away from home'. Last weekend was a little different….
This time we turned off into Bella Chara – the beautiful boutique resort just five minutes before Gerringong central. While my beautiful baby boys were in the good care of their lovely Dad, me and some very special girlfriends enjoyed a much needed break from the craziness of work, kids and Sydney!



Images Via Bella Chara
Bella Chara has everything you need for the perfect weekend getaway….stylish rooms, day spa, restaurant and cocktail lounge, as well as nearby Gerringong beaches and Berry village. Here is a little taste of what you might discover…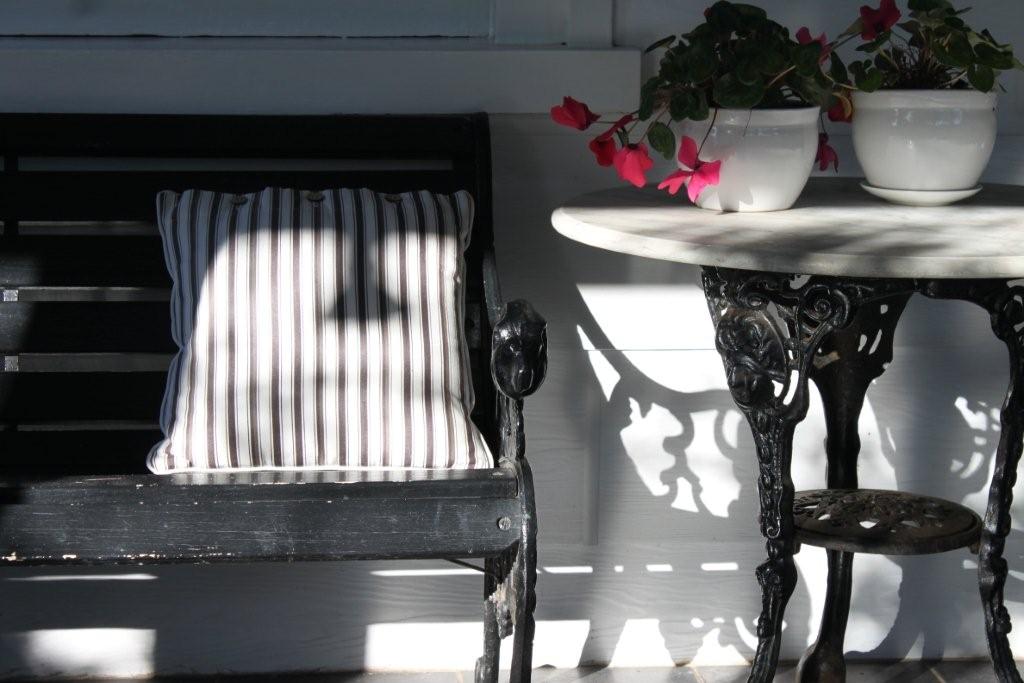 Image via Eat Read Love
Some serious Eating Reading & Loving was on the agenda ….with sleep a special request on the menu for five busy mums!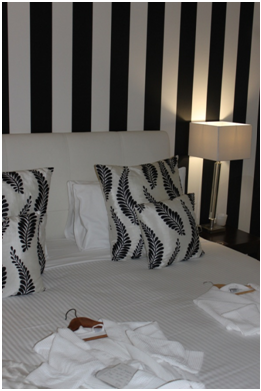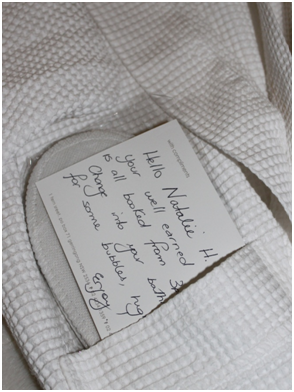 Images via Eat Read Love
Its the little things that count…the contemporary Black & White theme throughout the Bella Chara resort, rooms and day spa, and the lovely welcome note upon arrival….a nice personal touch!
Arriving just before twilight and very happy to reach The Bella Suite to find chilled champagne, strawberries and fluffy fresh white robes laid out for us in anticipation of the next day's day spa pampering. The Bella Suite was decked out with beautiful furnishings, was toasty and warm, and the huge sunken bath was fabulous.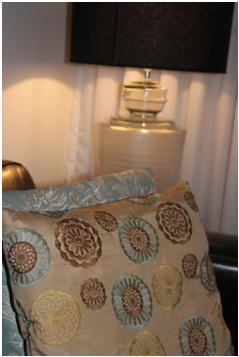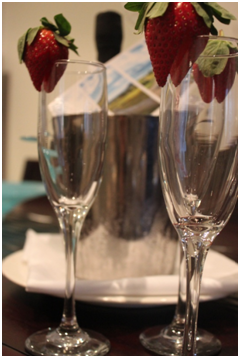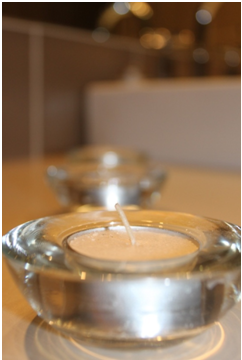 Images Via Eat Read Love
The great thing about the South Coast is that you can be relaxing on the beach, and 5 minutes later be driving through rolling green countryside. Bella Chara is only a short 15min drive from Berry, a gorgeous country town full of antique shops, cafes and local fare.

The Berry Sourdough Bakery is THE place to go for great coffee and delicious pastries. Famous for its fabulous sourdough as the name suggests, this bakery/café hidden away off the main street is a favourite for tourists and locals. It is always buzzing with people, and very friendly service – you can sit and enjoy your coffee in the sun, or takeaway as you please…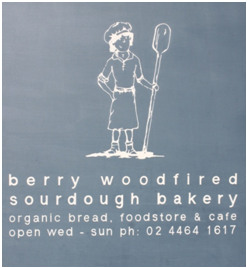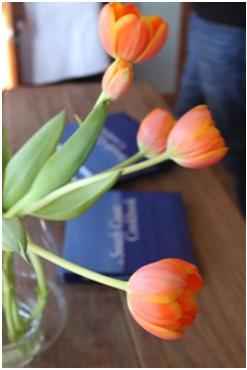 Images Via Eat Read Love
Stock up on delicious premium home-made cereals, jams and pastries…..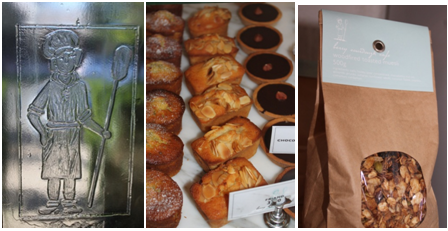 Images Via Eat Read Love
Roots & Wings boutique in Berry is the home of some gorgeous designer clothes and interiors. With a very stylish selection of lovely Italian leather boots, amazing eclectic jewellery and beautiful coastal inspired interiors, it was hard to leave without buying something. You can't miss it – the entire shop front is covered in ivy. I can't wait to go back!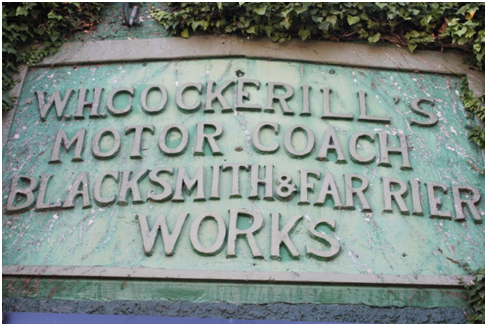 Image via Eat Read Love

Images Via Roots & Wings
Berry village is a great place to pick up lovely rustic pieces for the home. Great mix of new and pre-loved furniture makes it a great place to shop if you are looking to add eclectic feel to your home. These vintage stacked boxes and chairs caught my attention…
Plenty of homewares inspired by the coast….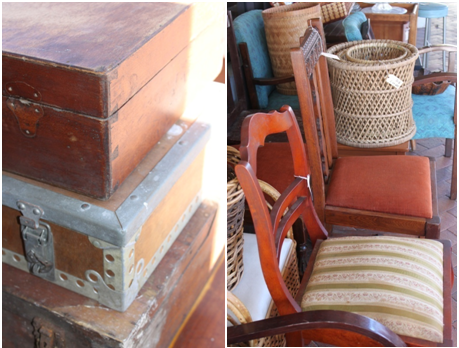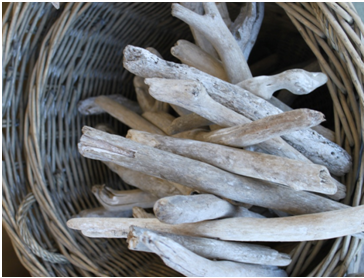 Images Via Eat Read Love
The perfect place for a cuppa or tea for two is The Berry Tea Shop

Images Via Eat Read Love

Image via Berryorg

Reading the fabulous SOHI magazine (featuring loads of South Coast and Southern Highlands inspiration), I stumbled across beautiful designer, stylist and local artist LISA MADIGAN. Her artwork is absolutely gorgeous; her interior styling has been featured in Home Beautiful and In Style magazine + fab online store. "With a true artists eye LISA MADIGAN sources pieces of beauty and luxury and of course shares her exquisite fine art".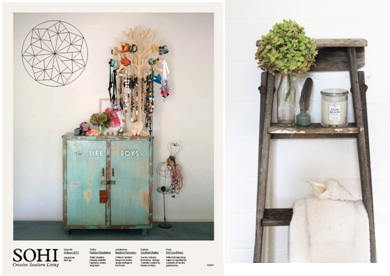 Images Via Sohi Magazine and Lisa Madigan

The Lisa Madigan online shop and website has some cute little treasures for your home, as well as beautiful fine art to purchase…..simply stunning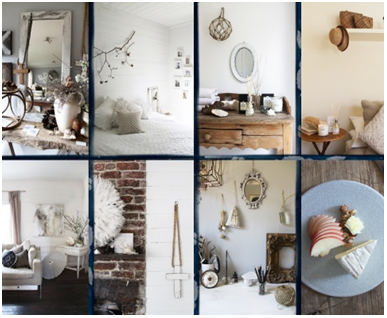 Image Via Lisa Madigan
The NSW South Coast and surrounds has always held a special place in my heart. I was married in the Old Church in Milton (a beautiful country garden and home in a converted church), had our wedding and honeymoon at the gorgeous Bannisters Point Lodge, and now spend many weekends, Christmas holidays at the family holiday house at Mollymook beach. This very quiet and relaxing little place on the coast inspired me on the Eat Read Love journey……
So do yourself a favour, pack up the car with a few essentials, and head South …to beautiful Gerringong, hit the shops in Berry and continue on to Mollymook and Milton – you won't be disappointed, but you will be relaxed and inspired.
EAT: Breakfast buffet at Bella Chara, coffee at Berry Sourdough Bakery (great service too) followed by Lunch at the Berry Gourmet Deli, a beer at the Berry Pub, High Tea at the Bella Chara Day Spa (pampering in between cakes, sandwiches and champagne) dinner at Bella Chara restaurant
READ: Not much reading this time, unless you count Home Beautiful, In Style and Sohi Magazine.
LOVE: The south coast in general…the pristine beaches, vintage shopping, great coffee and food and local markets. The day spat Bella Chara was heavenly!
I look forward to welcoming you to Eat Read Love very soon x
Lovely Links
http://www.sohimagazine.com.au
http://www.rootsandwings.com.au/
http://www.theberryteashop.com.au/
http://www.lisamadigan.com.au/
Eat Read Love special partners
You can follow my blog and weekly posts at http://eatreadloveaustralia.blogspot.com/ and join Eat Read Love on facebook http://www.facebook.com/EatReadLove for daily inspiration.