The Most Popular Cities to Visit Around the Globe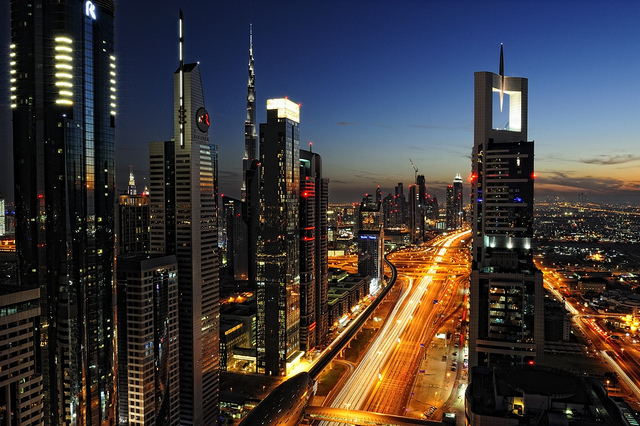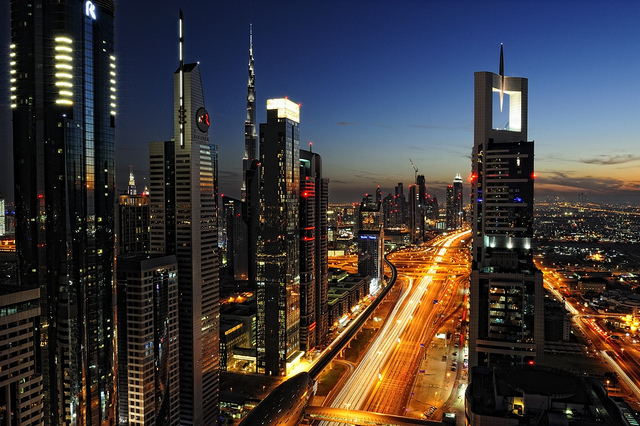 While sometimes you want to take a holiday that's uniquely you — away from the crowds and tourist traps — sometimes you just want to follow the crowd. There's usually a reason why popular destinations are so well-visited: Breathtaking sights, incredible food or amazing experiences often come together to make visiting a top destination worthwhile.
Another benefit of heading to a well-travelled destination? You have a better chance of scoring a bargain. A flight to Delhi, for example, is going to be less expensive than one to a smaller Indian city that has fewer arrivals each day. So while you might be thinking a more out-of-the-way spot is the place to go, consider one of these worldwide hotspots for your next holiday.
New York City, New York
Ask any New Yorker and they will tell you NYC is the centre of the world. While that may or may not be true, there's certainly plenty to see and do in this American hub. From shopping on world-famous Fifth Avenue to viewing priceless works of art at the Metropolitan Museum of Art, from Broadway to baseball, there's something for everyone in the Big Apple. As a bonus, the city tends to be less crowded during the American summer, meaning lower rates and less hassle.
Rio de Janeiro, Brazil
The Summer Olympic Games won't hit Rio until 2016, but this South American city is already attracting visitors who are ready to get their party on. The Rio Carnival attracts more than half a million visitors every February, but the city is still vibrant, colourful and exuberant during the rest of the year. Visitors spend the days soaking up the warm Brazilian sun and then dancing the night away.
Paris, France
For several years in a row, Paris has been the most visited city in the world. Visitors from all corners of the globe head to the City of Light for romance, food, shopping and culture — in fact, more marriage proposals happen in Paris than anywhere else. And by many accounts, May is the best time to visit, with warm temperatures and fewer crowds than during June through August.
Dubai, UAE
If there is one expression to describe the city of Dubai, it's "over the top." Book a trip to Dubai to experience the utmost in glamour and opulence combined with traditional Middle Eastern culture. Where else can you take in the view from the world's tallest building, ski down an indoor mountain and shop at a traditional bazaar all in one day?
Cape Town, South Africa
Fast becoming a popular tourism destination, Cape Town gives visitors the best of both worlds: cultural attractions, luxurious accommodations and gourmet food within easy access of some of the most incredible natural areas in the world. Visitors are flocking to this city because, on the same holiday, one can experience surfing and wine tasting in one of the most beautiful and scenic spots in the world.
Delhi, India
As India's largest city, Delhi's proliferation of world heritage sites has made it a popular destination for visitors from around the world. This is the place to shop in India, with multiple shopping malls as well as dozens of traditional bazaars. Delhi is also known for its food and nightlife.
Shanghai, China
Beijing might receive a lot of attention, thanks to hosting the Olympics and its large number of historic and cultural sites, but Shanghai welcomes more visitors each year. Shanghai is the face of modern China, with glitzy skyscrapers, luxurious hotels, modern shopping areas and an extensive transportation system. Shanghai offers the best of both ancient and modern China, making it an ideal introduction to the country.
These are just a few of the cities that attract a large number of visitors each year; others to consider include: Bangkok, Kuala Lumpur, Hong Kong, Singapore or London, which also consistently make appearances on most-visited lists. So don't be afraid of crowds — instead, embrace the resources that being a popular destination provides. You might just find yourself with a new favourite city.
Image provided by Marcin Baranowski from Flickr's Creative Commons
About the Author: Carrie Ann Spruce is a travel blogger who covers travel news for several organizations. While she enjoys spending a few days on the Caribbean islands each year, she also loves visiting vibrant destinations in Asia.