Four Year Old Model with Down Syndrome is Melting Hearts Everywhere with Her Footwear Fashion Shoot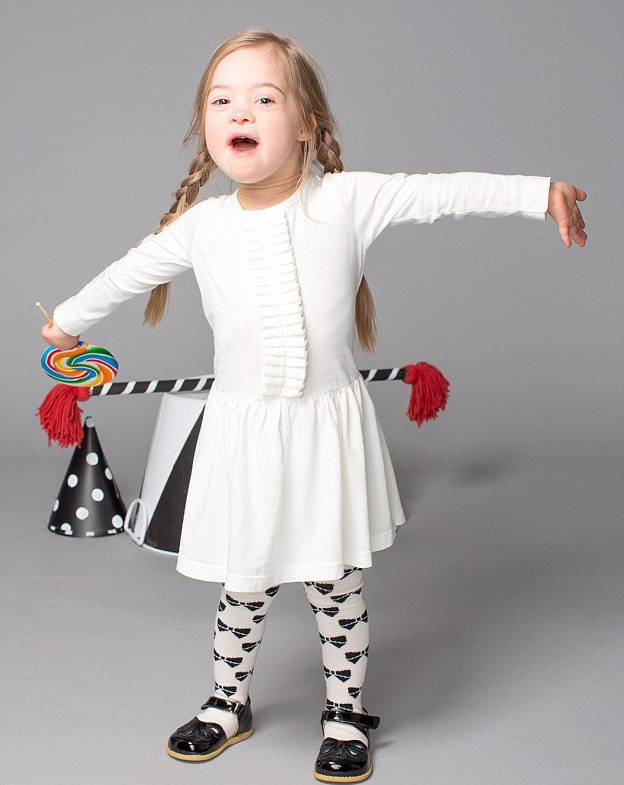 Meet the gorgeous four year old with the infectious smile that's breaking the internet with this latest footwear fashion campaign.
Children's footwear label Livie & Luca decided to use California resident Cora Slocum in their latest campaign. The four year old, who has down syndrome, just shines in the latest catalogue.
Cora Slocum posing for the camera.
The footwear designer says Cora's joy behind the camera is "contagious".
"During the photoshoot you could tell Cora was born to shine in front of the camera.
"Her contagious joy filled the room."
Amie Garcia, co-founder of the company, told ABC7 News that Cora was born to be a model.
"She's such a natural, you see her image in our catalogues and she just looks like she was born for it."
Changing the Face of Beauty and it's Back to School campaign.
Livie & Luca is a successful children's footwear company which was started by a couple of stay at home mums in America:
Livie & Luca started with a simple idea: to spread joy and live a meaningful life! When co-founders, Mitzi Rivas and Amie Garcia, received a pair of children's shoes from a friend, they fell in love. It was then that they decided to start their own shoe company so they could spread joy to parents everywhere with beautifully crafted children's shoes. The two San Francisco Bay Area moms poured their hearts into their work and grew the business from (literally) the trunks of their cars!
The company decided to have Cora join its campaign after working with Changing the Face of Beauty, a non-profit organisation that is committed to equal representation of people with disabilities in advertising and media worldwide.
We would love to see more companies follow Livie and Luca's lead. Wouldn't you?
Photos courtesy of 9news.com.au