The Best Father's Day Cards on Etsy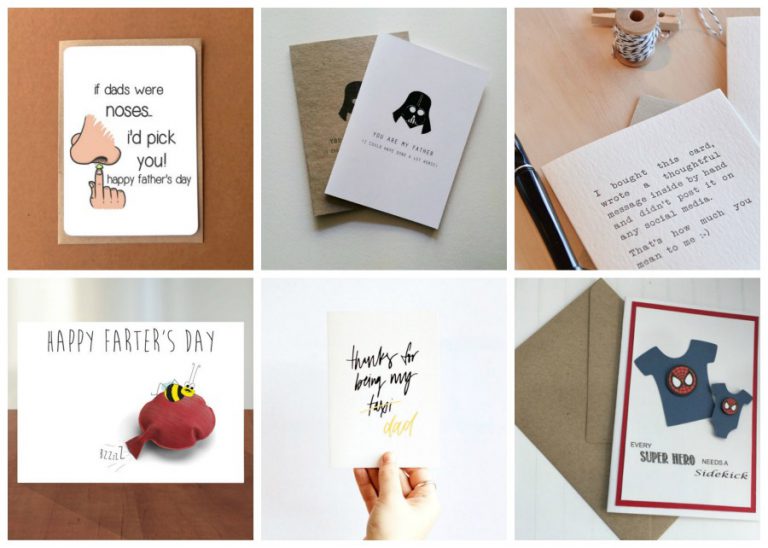 I was never a card person, until I was asked by a man, who had left his reading glasses at home, to read the message in an anniversary card for his wife. The message had to be perfect – not to soppy, but enough love and appreciation for his wife to know how much she meant to him.
I had always seen cards as a waste of money and cardboard until I had that encounter with the older man and I realized the card was not a waste of money or cardboard if it was telling someone they were loved and appreciated.
I'm always on the look out for funny and sincere cards and Etsy have some gorgeous cards, made with love from home. If you're all sorted for your Father's Day gift, but need a funny or memorable card to go with it, we've done a little research on some cards that your Dad will LOVE!
1. For the dad who likes to fart… a lot.
2. The dad's that like to gross you out…
3. For the dad who's celebrating Father's Day for the first time.
4. The dad who likes Spiderman or comics or movies in general.
5. The dad who drives you everywhere…
6. The dad who is social media savvy… or not.
7. The dad that has broke kids…
8. The dad who loves Star Wars.
9. The dad who likes a sarcastic joke.
10. The dad who has a good sense of humour.
Disclaimer: There are affiliate links on this post. Should you purchase a card from this list, we will receive a small commission at no extra cost to you.