Go Into The Draw To Win Your Own Pair Of NIKE MAG Back To The Future Shoes!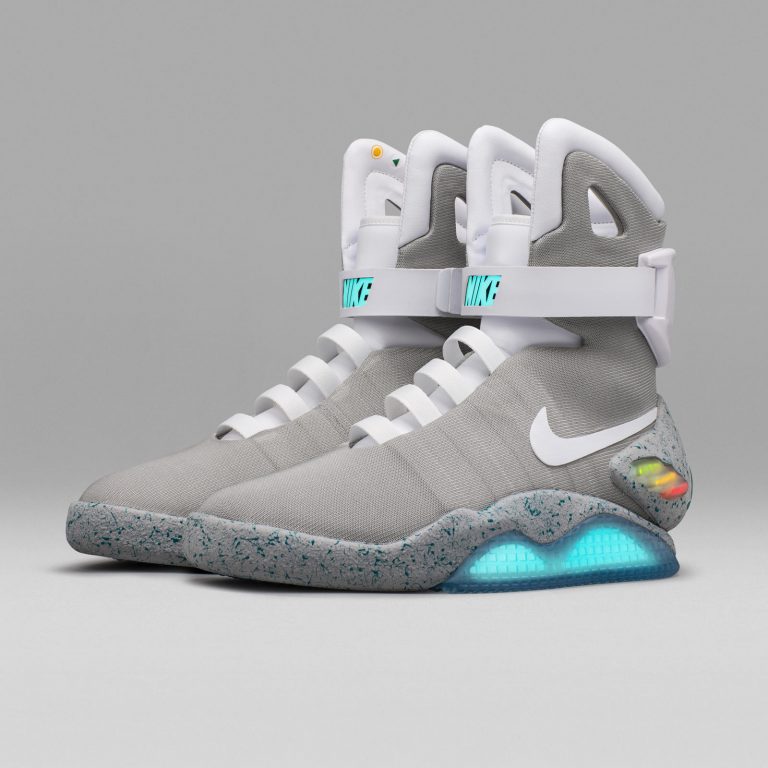 It's been 30 years since Marty McFly first put on a pair of Nike Mags in the movie Back To The Future II and now you can own some for yourself!
The Nike Mag, complete with "Adaptive Fit," is to be released in partnership with The Michael J. Fox Foundation in an effort to raise money to help find a cure for Parkinson's Disease.
The Nike Mag (above) is the footwear of the future and the current model is an individually responsive shoe that senses the wearer and adapts on its own. The original Nike Mag, famously worn by Michael J. Fox 30 years ago (see below), quickly became a cultural icon.
Today, Nike announced the release of the 2016 Nike Mag — a limited-edition release of only 89 pairs available globally through an online draw — which aims to raise awareness in the fight against Parkinson's disease and the Foundation's efforts to find a cure.
The shoes light up and feature adaptive lacing—which lets a wearer push a button to tighten or loosen a shoe—making it a true replica to the footwear from the 1989 film. People can pay $10 to enter the draw, which will count as a donation to the Michael J. Fox Foundation. And the best part is you can buy more than one ticket!
The online draw will begin on October 4 and end October 11, 2016. Winners will be notified October 17. As well as the draw, there will also be one pair of Nike Mag shoes auctioned live in three locations: Hong Kong, London, and New York.
Good Luck!!
Photos: Google images