Why is it so hard to see black and blue? Salvation Army uses #thedress to stop violence against women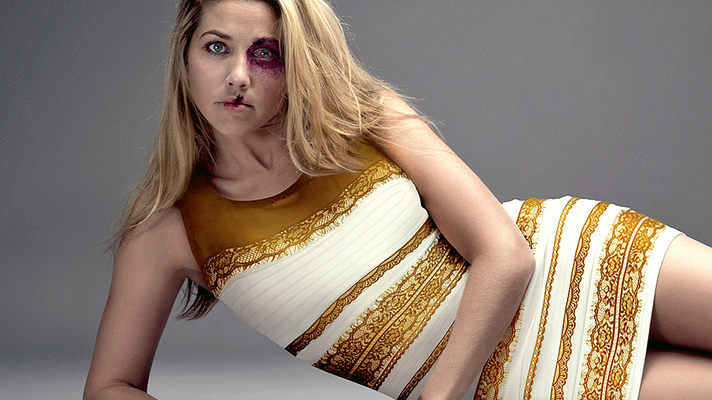 When #thedress debate took over the internet last week, the Southern African branch of Salvation Army grabbed hold of the image and repurposed the content with a meaningful message.
The image shows a woman covered in bruises wearing the gold and white dress with the caption 'Why is it so hard to see black and blue?'
The ad was published in the Cape Times Newspaper on Friday morning and was designed by the Ireland/Davenport agency in Johannesburg.
The ad brings to light that 1 in 6 women are victims of abuse.
In Australia 1 woman dies a week from domestic violence.
We applaud The Salvation Army for turning a meaningless viral image into a powerful, meaningful message.