The Kitchen Appliances You'll Wonder How You've Lived Without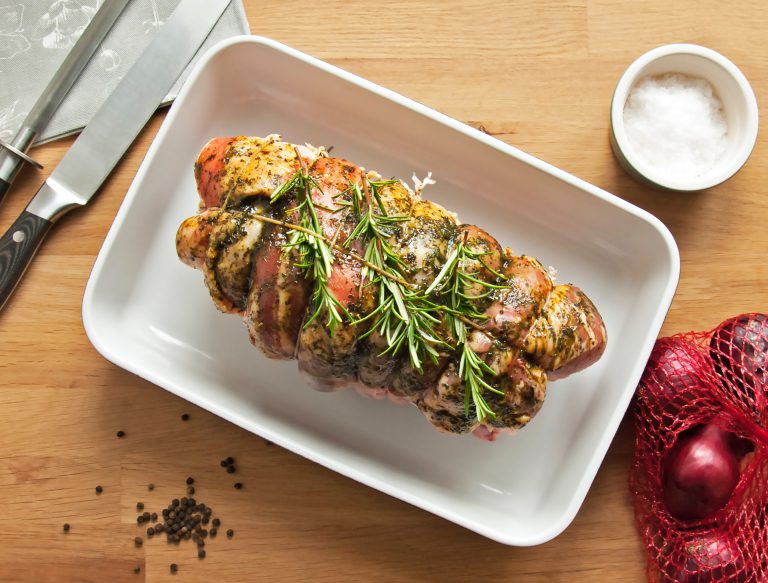 The Kitchen Appliances You'll Wonder How You've Lived Without
Sponsored post
Click HERE to Win a $500 Good Food Gift Card Thanks to Harvey Norman – Enter in Just 20 Secs!
The best thing about the warmer months, in my opinion, is how everyone is much more likely to invite friends and family over to hangout, share a meal and have a few laughs. I won't lie, in the winter I prefer to slip into a pair of PJ's and snuggle up with movie while a roast cooks in the oven, but when summer rolls around I love nothing more than gathering some friends together and enjoying some good food and good times.
But, as much fun as it is, being the host of such events can sometimes become quite stressful. You know what I mean, right? You plan the menu, you shop for the ingredients, you somehow make enough room in your fridge to store it and then (the trickiest part of all) you have to co-ordinate and time the cooking of it all. Even if you're adept at the not-so-subtle art of delegating and organise for friends to bring a salad or a dessert, let's face it, you've still got the responsibility of getting the meat, (the star of the dish no-less), cooked just right.
To pull off outstanding meals every time you need the right equipment – and let me tell you, all ovens are not created equally. These days they are capable of so much more than we could have ever guessed. Get ready to experience some serious kitchen appliance envy!
Induction Cooktop
Not only do induction cooktops look super-sleek and stylish, they exceed their gas and electric counterparts when it comes to safety and efficiency. Induction cooktops produce an electro-magnetic field that creates energy around the glass surface, turning the cookware into the heating element and offering a super-fast way to cook food. This clever technology also means that the cooktop itself stays cool to the touch, which can be a particularly attractive safety feature for families.
Ovens
Manual ovens are out and fandangle smart ovens are in. Even the most inexperienced home chefs can't go wrong when all they have to do is select from a menu what they want to cook, press a button and voila – the oven will beep to let you know when it's ready. I kid you not! Who knows, maybe you'll even get a couple of nights off from cooking with one of these taking pride of place in your kitchen. Everyone, kids included will want to have a go!
Combi Steam Ovens
You guess it! Combi steam ovens use steam to cook food. Not only does this reduce the cooking time, it also means that food retains more of its nutrients and flavour. Wondering how you'll get that nice crispy skin on your chicken? Combi steam ovens also let you turn off the steam and crisp your meals up just the way you like it too! AND (yes there's more) the steam function also makes them super easy to clean. These babies basically take care of themselves! Plus they now have modes which mean all you have to do is press a button and walk away – you can even get the kids involved, it's that easy.
Don't believe us? Watch the video below!
Pyrolytic Ovens
Whilst we are on the subject of self-cleaning ovens (because I don't care what you say, NO ONE has EVER met someone who actually likes cleaning their oven) you can't go past a pyrolytic oven. Pyrolytic oven actually have a cleaning function. The door locks and the oven heats up to extreme temperatures (approx. 500 C) reducing any food debris to ash that can be easily wiped when it is cooled.
Rangehoods
If you think there is nothing exciting or sexy about rangehoods, think again sister! Did you know that you can now get rangehoods that communicate with your oven and automatically turn on when you put your oven on so you never have to worry about a smoky, steam filled kitchen again! The top of the range 'hoods (I couldn't resist) come with charcoal filters too these days that you can take out and bung in the dishwasher for super-easy cleaning! You can even get ones that make no noise at all – 'cos let's face it, some of them can be on the somewhat annoying loud side, can't they?
To check out the innovative range of must-have kitchen appliances head to your nearest Harvey Norman store or visit them online.
WIN a $500 Good Food Gift Card
Harvey Norman are giving you the opportunity to win a $500 Good Food gift card! For your chance to get your hands on this fabulous prize click here to enter – it takes literally 20 seconds, and you could be cooking up a storm for your friends and family in no time!