What Women Really Want on Mother's Day…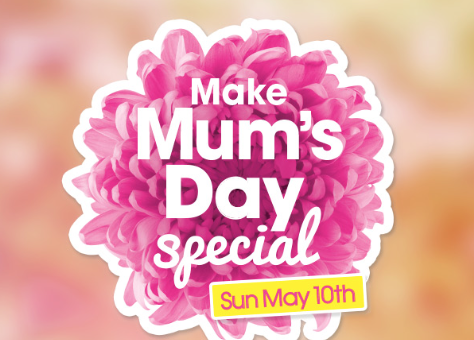 Ask any Mum what she would most like for Mother's Day (including me!) and chances are breakfast in bed is likely to rank highly in her response – a fact which is supported by research! A report recently put together by IGA reveals even though breakfast in bed ranks higher than flowers or chocolates on most Mother's Day wish lists, around 2/3 of Aussie Mum's have not received had breakfast in bed on Mother's Day morning even just once over the past three years.
While I know being a Mum and celebrating Mother's Day means a whole lot more than having breakfast in bed, sometimes the simple act of having breakfast made for you and having the opportunity to have some fun and lovely morning snuggles in bed with the kids is the perfect way to start your day.
Andrew Gaze, the current Australian Father of the Year is trying to turn this statistic around and has set a challenge to all the Aussie Dad's out there to help 'Bring back Brekkie in bed' this Mother's Day. To help, he has put together some breakfast in bed tips to help both Dad and the kids surprise and treat Mum on Sunday morning:
Planning makes perfect: The key to a great breakfast in bed is planning! Get organised and buy your ingredients in advance rather than having to rush out on the day, so you can concentrate on the cooking.
Avoid the crumbs: Crumbs in the bed are never good, so choose a recipe that doesn't involve foods that are likely to end up all over the bed. Try getting creative with IGA's Sticky Apple Pancakes or a fruit, yoghurt and muesli combo.
Surprise and delight: Get up early to give yourself plenty of time to prepare breakfast before your wife usually gets up, so that she can be surprised when you deliver breakfast.
A family affair: Preparing breakfast in bed can be a really fun, special activity to get kids to join in with, so impress your wife by involving the whole family! Get the kids involved from the start with everything from the planning and shopping right through to the cooking.
Be creative: Special touches that show your wife how much she is loved and appreciated go a long way on Mother's Day, so get creative in the kitchen. Why not make her heart-shaped pancakes with fruit, using a cookie cutter?
Don't forget the tray: Invest in a good tray to deliver your breakfast on that you can arrange with a special napkin, a beautiful rose and her favourite breakfast food.
Clean-up: Remember, it's Mother's DAY not just breakfast, so make sure she doesn't have to lift a finger all day! Clean as you go when making the breakfast and don't let her come downstairs to a messy kitchen with dirty dishes!
With your help let's help get the 'Bring Back Brekkie in Bed' message out there and help all of our beautiful Mum's have a relaxing and special Mother's Day this year.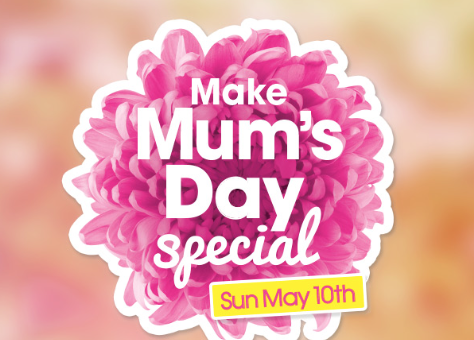 Would you like to have Breakfast in Bed on Mother's Day?