10 Rainy Day Activities for the Kids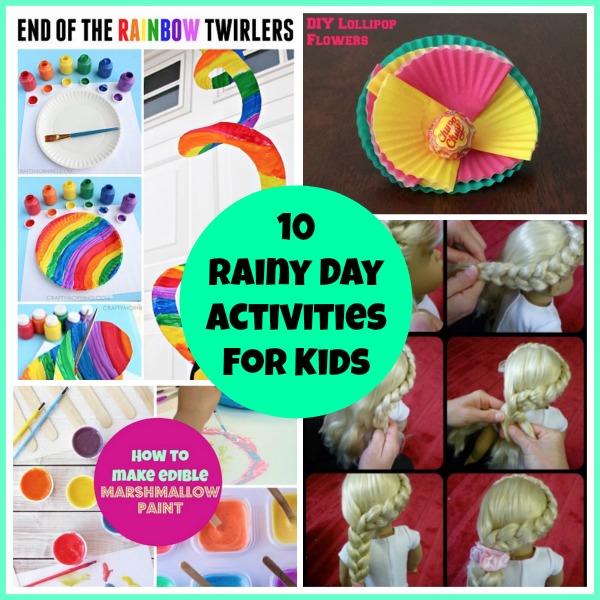 Nothing strikes more fear into a parent's heart than being stuck inside on a rainy day with kids who are "bored".  Now that cold, wet and miserable winter days are almost upon us, we decided to put together a collection of ten great rainy day activities for the kids that are guaranteed to keep them occupied and out of your hair!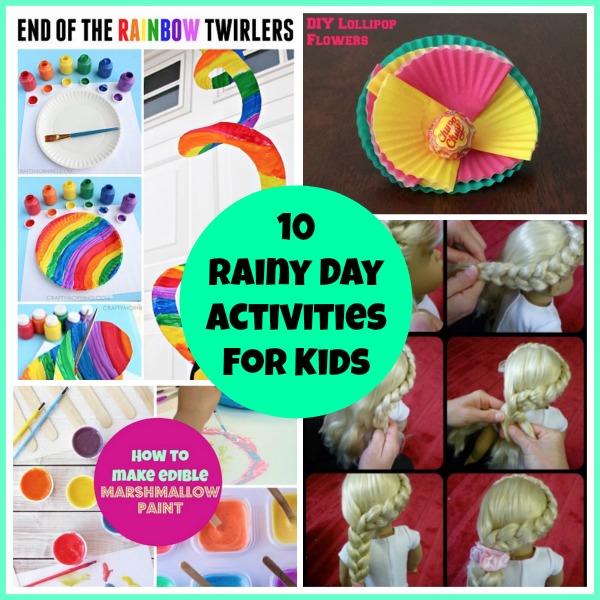 Roll out the butcher's paper and let the kids have fun tracing around their body to create life sized body art.  They will then have loads of fun decorating and adding extra details to their creations.
Both the kids and adults will LOVE making this edible Marshmallow Paint!  All you need is a few ingredients to put it together!
I don't know about you, but with two toddlers how love pulling toilet paper off the rolls, we always have more than a few toilet rolls floating around our bathrooms, that's why I'm loving this collection of Toilet Paper Roll Craft Projects for the kids!
What better way to brighten up a dark and rainy day than with one of these bright and gorgeous Rainbow Twirlers? The kids will just love these and you can learn how to make them here.
Aren't these DIY Lollypop Flowers adorable? Not only are they are a great rainy day activity for the kids, but they would also make a great party favour for your child's next birthday party.
Kids love play dough and it's a great activity to keep them amused for hours.  This 2 ingredient Cloud Dough is so EASY to make, smells great and they kids will have a ball creating with it!
Does your child love Frozen? Keep them occupied for hours with this great collection of Frozen Colouring In Printables.
Did you know you can make your very own paint for the kids?  This Homemade Paint recipe is so easy to put together and best of all you get two rainy day activities for the price of one!
Why not start your very own hair salon at home and let your kids give their dolls a new hairstyle! Learn how to create these gorgeous braids here.
If I had to pick just one recipe which is perfect to enjoy on a rainy day it would have to be these easy Sausage Rolls.  The kids will not only love helping you put them together but just watch how quickly they will devour these Sausage Rolls once they are out of the oven!
What are your favourite Rainy Day Activities for Kids?