10 Outdoor Toys to Get Your Kids Enjoying Playing Outside (For a Change!)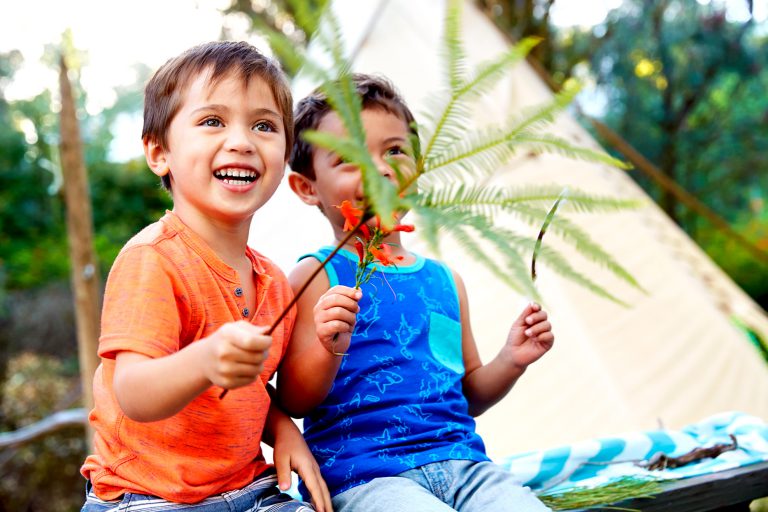 10 Outdoor Toys to Get Your Kids Enjoying Playing Outside (For a Change!)
This time of year is perfect for the kids to get outside and do something fun. It's not too hot or too cold and everyone could use a little sunshine and touch the grass every now and then, right?
Forget the trampoline, bikes and basketball hoop, these outdoor toys may get your kids playing nicely together in the great outdoors. This is not a water-tight guarantee, mind you. Only a crazy person would suggest such a thing! But they might play nicely for an hour or so. That's probably the best we can hope for. Pack them a lunch, maybe they'll stay outside all day!
One can dream.
Anyway, here are ten fun outdoor toys that your children might enjoy playing with outside for a change.
Laser X Double Player Real-Life Laser Gaming Set $49.99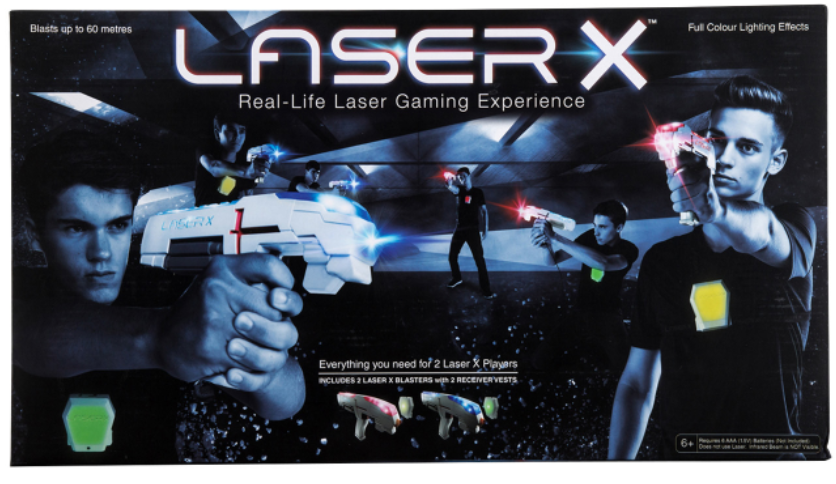 The ultimate high-tech game of tag, it's like having a real laser arena right in your own backyard! This double player game set includes everything you need for a real-life laser gaming experience. With full-colour lighting effects and blasters that pinpoint accuracy up to 60 metres, it also features stereo sound and music to create a complete gaming experience.

Wahu Cricket Set $32.99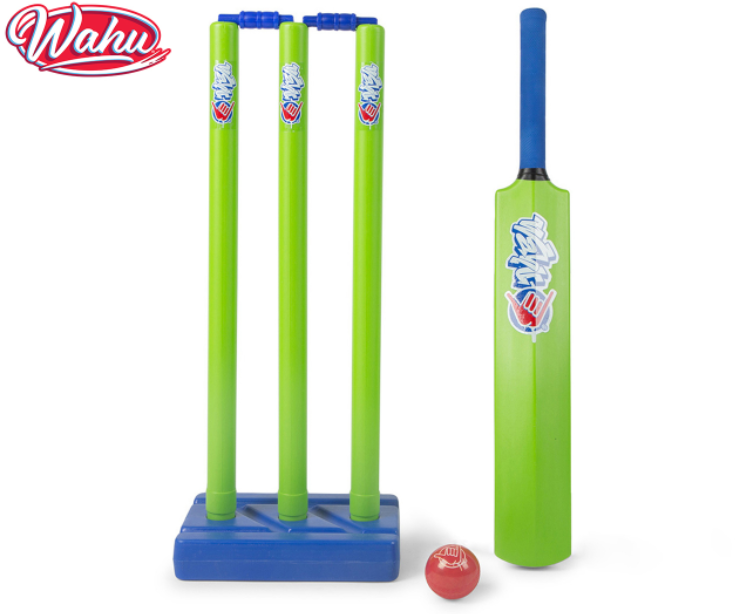 Every Aussie backyard needs a portable cricket set, and this one by Wahu suits perfectly! It comes in a convenient carry case to keep all the pieces together and you can take it to the park or the beach too. Remember to tell them that if they hit your plants they're out!

Tabletop Air Hockey $49.99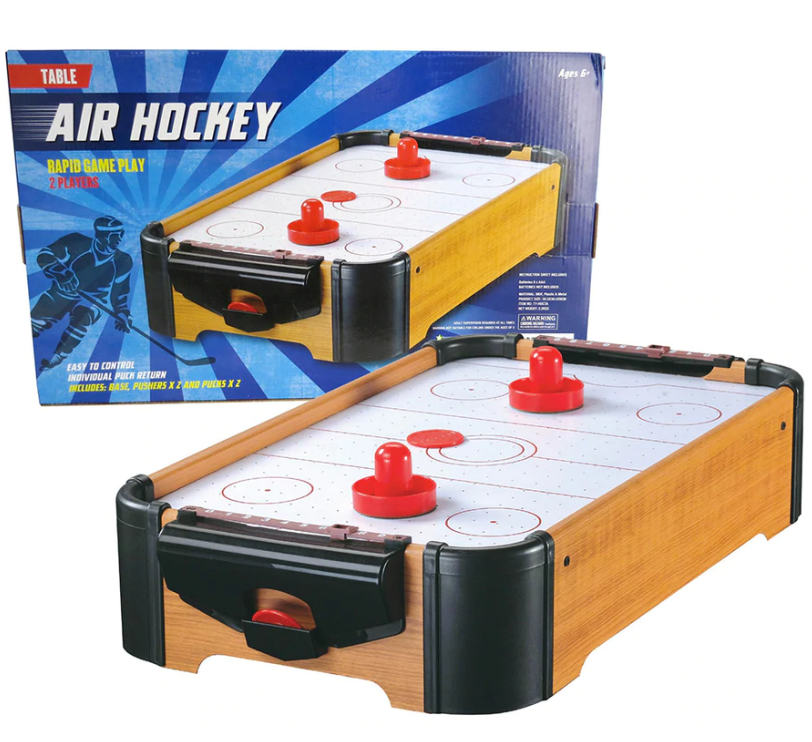 Turn your backyard into your very own arcade with this portable, battery-operated Tabletop Air Hockey set and let your kids play to their heart's content. Pop it on an outdoor table or any flat surface and tell them first to 100 wins!

Stuntmaster 93cm Kite With Two Handles $31.99

They certainly can't play with a kite inside, can they? The kite measures 93cm long and 84cm wide in bright colours that will stand out beautifully against blue sky or clouds. There are two handles with a 36m length to the rope, making it easier to steer and pull off different manoeuvres. It makes for an awesome day of retro fun at the park with the kids.

And if you don't think they could get the hang of flying this big kite, why not try the World's Smallest Kite for just $5.59?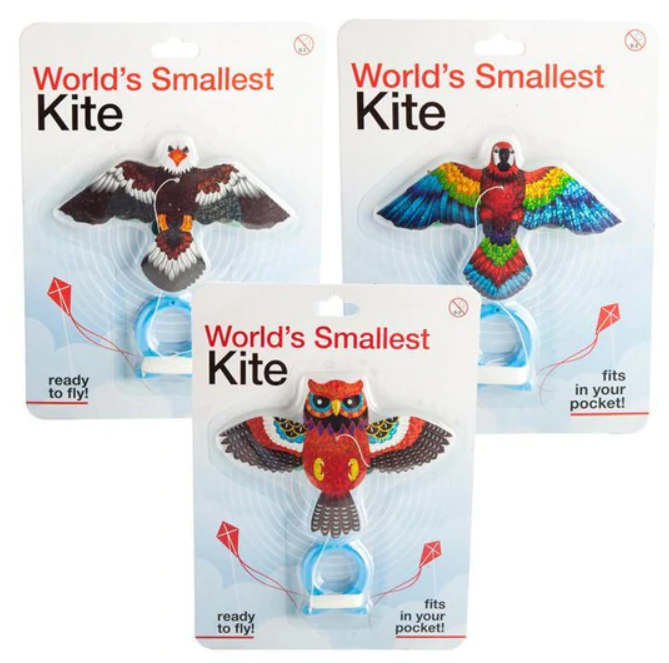 With a wingspan smaller than your hand, these kites are the smallest in the world and literally fit in your pocket. You can take these kites anywhere, and wherever there is a breeze, you can have hours of kite-flying fun.

You Guac Served Ping Pong Set $29.99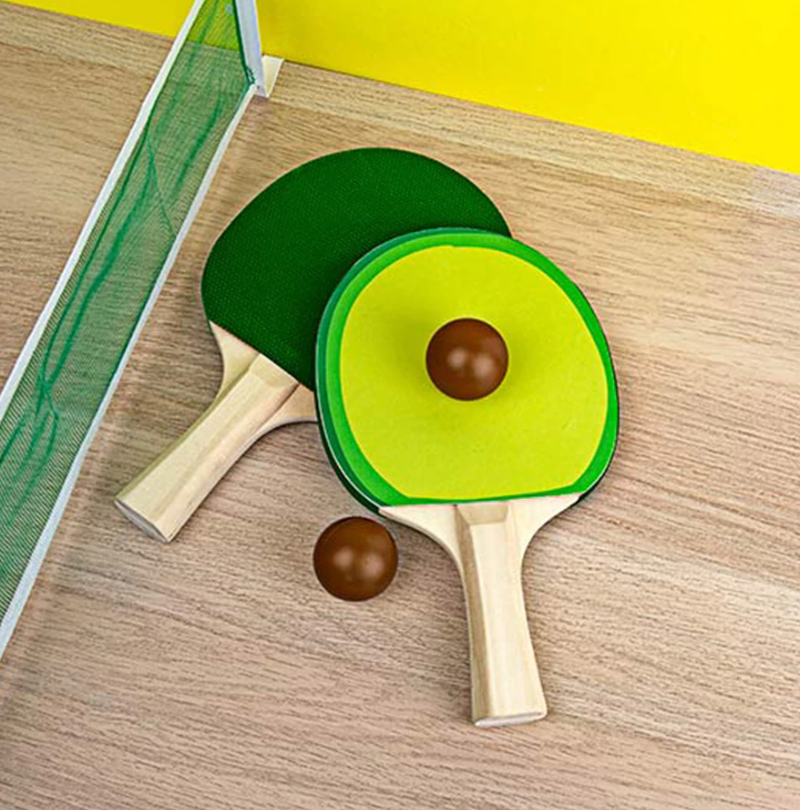 Set this bad boy up on the patio table and challenge the kids to a tournament! The two bats look like a (very round) avocado, and the two included balls are the colour of the pit for extra fun. The net comes with two clamp stands, so you can slip them in the sides of the table and adjust if necessary.

Stomp Rocket Stunt Planes $48.63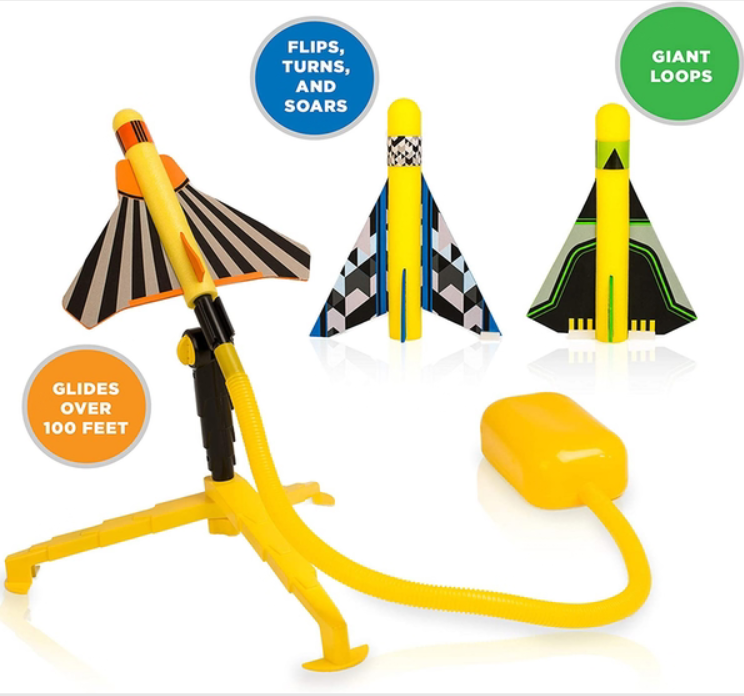 Run, Jump and STOMP to launch Stunt Planes. These three different planes were designed by aeronautical engineers to perform amazing stunts. Change the launch angle, fly with a headwind or tailwind, and more to change how these Stunt Planes fly! 100% kid-powered. No batteries and no assembly required.

Strongbox 2 Square Small Sandpit with Folding Lid $130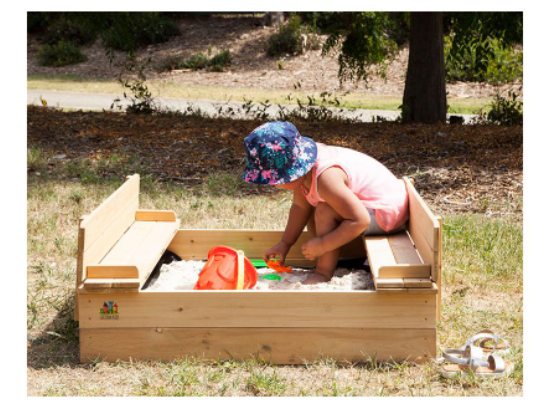 The perfect play spot. This fully versatile sandpit comes with a comfortable seating area which can be folded in as a strong, durable sandpit cover. Fill it with play sand and grab some buckets and spades and your kids will be all set.

Decorate Your Own Children's Wigwam/Teepee $124.95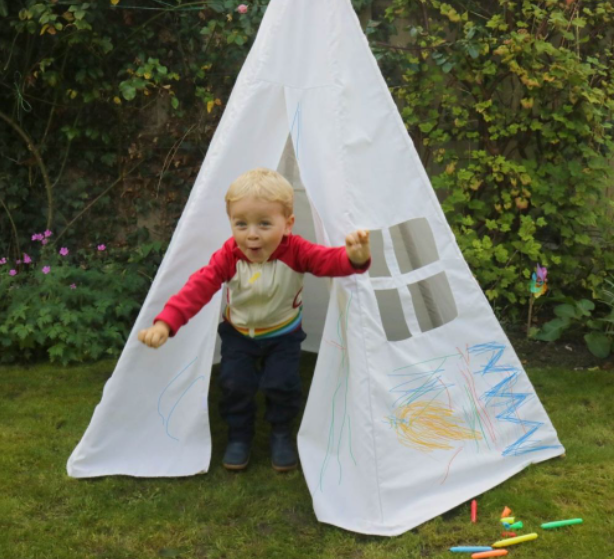 Colour your own playhouse teepee time and time again. With a set of 8 wash-out fabric pens and machine washable 100% cotton canvas, children can explore their creativity and colour in their playhouse teepee canvas.
Simply draw-on and wash-out, there's lots of scope for little artists to create new imaginary play worlds.

WOWmazing Giant Bubble Wands Kit $39.95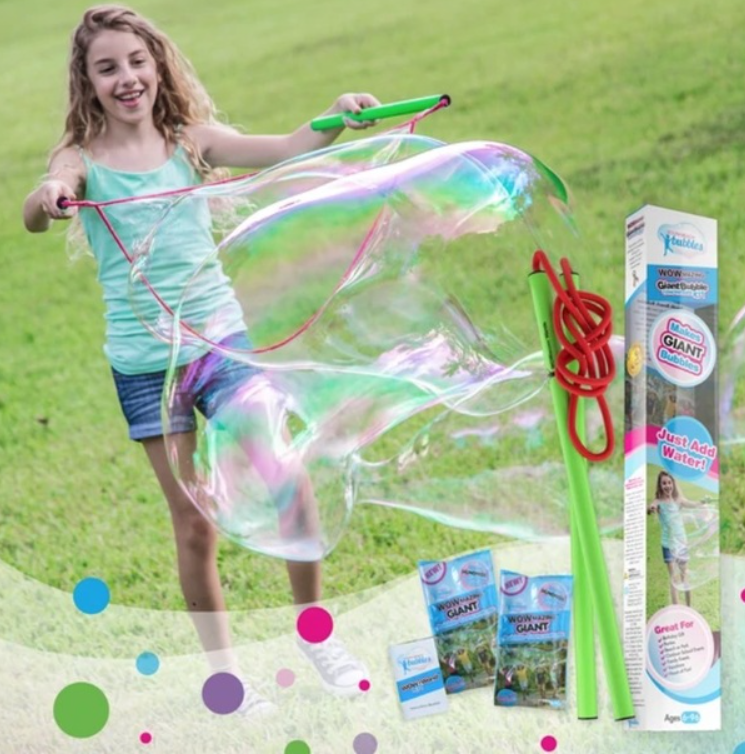 The WOWmazing Giant Bubble Kit makes incredible GIANT bubbles – just add water! Designed to last for kids and families alike, this big bubble maker is a lightweight, durable, colourful outdoor toy for boys and girls that is easy to use even for young preschool children.

PicassoTiles 200pcs Marble Run Race Track $189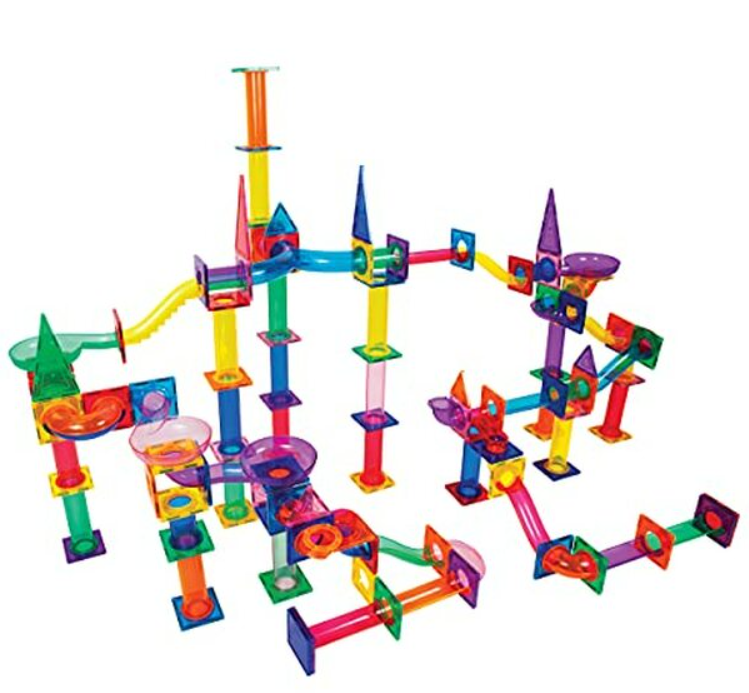 What could be more fun than setting up a marble run race track and then racing them!? Better yet, these marbles light up as they pass through the race track. Forget the kids, I want one!!

Disclosure: This article contains affiliate links. This means that if you make a purchase, we may receive a small commission at no extra cost to you. This helps to pay the running costs for our website and the wages of our work-from-home writers, who are parents, just like you.