Getting Over the Line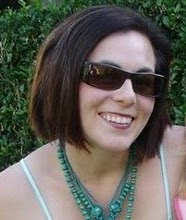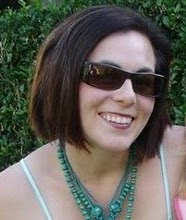 This post is from the inner nut of My Big Nutshell. It is about chasing the line all day and eventually getting over it with some injuries to the soul.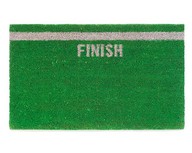 Bi-monthly I have a 'meat up' with some girlfriends from my school days. We choose to have a 'meat up' purely because we don't get much time away from our lives to sit and chat and catch up uninterrupted. We like the fact we can get a nice hunk of meat, which we don't have to cook ourselves. An additional selling point is to have someone else pour a glass of wine for us too. No pssshhhhhht from the cask for me last night!
Jesus, Mary and Joseph I had my eye set on the prize of the 'meat up' all day yesterday. I was desperate to get out but I was very worried that the looming sense of overcommitment may thwart my wellbeing and stab my good intentions most offensively.
I'll raise my hand to overcommitment. A school mum friend asked why I put myself in the situation all the time. I told her that I truly believed I could do what ever I said I could. I would get through it. I seem to be able to pull it altogether at the last second. Often. Often too there is a bit of an aftermath which needs to be attended to. This includes a few emotional wounds to the kids because I temporarily reflect on my stupidity at taking on too much and then I get cranky with them. Awful.
In an attempt to get over the first high hurdle of the day of the school and kindy drop off I ruined my prized knee length flat boots. Even when you're desperate to keep your bed socks on, it's not worth trying to force the zipper to go up. Bloody hell.
The second hurdle was getting through the school reading group program in Sophie's class. This is always fun. I ended up staying to help the teacher with the sight word groups as well. This extended volunteering took about 2 hrs. Hmmm I probably could have done with out the time interruption but I really enjoy being with the kids. Sophie gets a big kick out of me being a class helper too.
My survival hinged on doing some mental re-prioritising and ranking cooking dinner lower down the list. I realised I wasn't going to gracefully get over the line if I wasted energy on unnecessary actions during the self imposed race.
The third hurdle was to do the fruit and veg shopping. This was easy. Nicholas was compliant and enjoyed playing with his beads that the girls had dressed him in during the morning. He was very mardi gras, too cute!
The forth hurdle was the unpacking of the food and house work. One might have thought there was a possum loose in the house by way of the carnage scattered in the attempt to make the school departure time. Or maybe it was a bloody possum? Haven't located the any possum poo yet.
The middle part of the race was hazy, I think I was loosing consciousness because the anxiety of overcommitment was getting a bit bigger. I was working hard to keep my mentalness in check again. After all it was my problem for taking too much on. Some how the legs and cellulite kept moving as did the hands. Recollection is faint.
There was a near natural disaster that caused the pace car to come out. The wind from the south, the one that has made Nonna Fran stranded in Melbourne (and that which has forced her to keep shopping), nearly blew us all away at pick up time.
Then the pace car had to come out again because I had been off the internet all day and just discovered that I had won Diminishing Lucy's book give away by Anonymums. This was a bit exciting and I had to call intoxicated bike rider friend to tell her I had won us a book and now she could read about how one of the Anonymums was fantasising about having an affair. Hmmm. Intoxicated bike rider friend likes to live vicariously through people a little bit left or right of her.
Finally some how some vision was restored and I wondered where in the day I managed to make soup and dinner for the kids. The plan was leftovers. Hmm maybe it was my doppelganger or one of my multiple personalities being beamed outwards like Princess Leia to Obi-Wan Kenobi? I tasted it, it was definitely real food.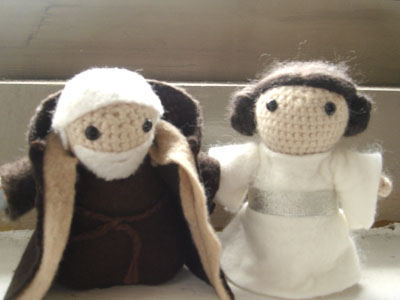 Oh yes, now I remember I do recall stopping momentarily whilst cutting the chicken for the cacciatore. I was considering how cracked and sore my man hands were and if in fact chicken bacteria could live in the cracks of my hands. Answers anyone?
I couldn't anticipate the number of hurdles coming up, and I was literally running out of puff. A double spoonful of instant coffee with a sugar and a splosh of milk would hopefully give me some artificial help.
Finally Mr Nutshell arrives home and I had 20 minutes to get over the last couple of hurdles before I was due to be at the 'meat up'. During this time the following occurred
ñ there was but a mere thin bit of soap left with a small bite out of it. Suspiciously I think Nicholas may have eaten some while I was distracted and come to think of it, maybe that is why he was salivating all over the place and crying after the bath.
ñ I needed to shave my underarms also. I wasn't going to get enough lather up to do all intended cleaning and shaving. I did what I only knew I could do. I had to use my 'bush' for maximum lather and then distribute it to achieve said coverage and cleanliness. Desperate times call for desperate measures.
ñ I neglected to restock the shampoo, I saw the bottle. It felt empty. I considered using the kids bubble bath. I discarded this thought immediately cause my hair costs one million dollars. I ended up biting off the top of the shampoo bottle and filling it with water and then splashing the contents on my head. Some lather was better than none.
ñ When I went to brush my teeth my toothbrush was missing. I was forced to find the least festy kids toothbrush and kids toothpaste (as our adult toothpaste was also missing). I then had to talk myself into using it in my very own pure mouth where it was promptly violated by green germs. I don't now why I just didn't crack open a new toothbrush from my supply from Bali. I did eventually find my toothbrush in the car.
ñ I got dressed and went to put on my boots. Damn (insert expletive here). They really were ruined and I couldn't make them worse, as there is hope for repair. This resulted in a complete outfit change because ballet flats would have looked crap in that cute semi-brethren-esque dress I planned to wear. My feet were inappropriately freezing.
ñ Furthermore, the insult of my Jeans-West tummy trimmer jeans made me slightly panicked. The PSI force rendered from my muffin top was causing my zipper to become undone. So I had to find a top to cover the muffin and the zipper as I totally CBF changing from my skinny jeans. 
The last hurdle was in sight and I ran towards it like an eastern block athlete on various dosages of performance enhancers (my excess hair is proof of this). I may not have had my boots on but I was going to.get.over.the.line!
Before greeting my fellow 'meat up' girlfriends I was at the bar and purchased a $10 glass of shiraz. I felt that I deserved it. I was chasing the line all day and just by the skin of my teeth got over it (boots or not, I was there).
Do you have days like this?
Do you try and not recall the events because it has the potential to scar you for life?
For more tales of absurdity you can visit me, Gemma over at My Big Nutshell.  If you feel a connection to my living nutshell you can always become a 'nut-job' follower on My Big Nutshell Facebook Page or Twitter. Here I share too much information. So if that is your thing, or you like stalking, feel free to join in the fun!