Melbourne Man Selling Prosthetic Arms On Facebook To Avoid Getting Jab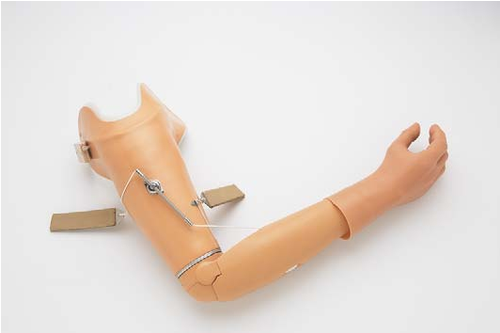 Melbourne Man Selling Prosthetic Arms On Facebook To Avoid Getting Jab
An advertisement for a prosthetic arm has been doing the rounds on a Facebook Buy and Sell page recently. A Melbourne man is apparently selling the fake arms for $1,500 all in a bid to avoid getting the Covid 19 vaccination.
"Prosthetic arm (left or right) Using this for covid vaccination," a post shared to the Victoria – Sell Your Stuff page read. "Best worn under a winter jacket to disguise your good arm. Available in various skin colours. Registered express delivery."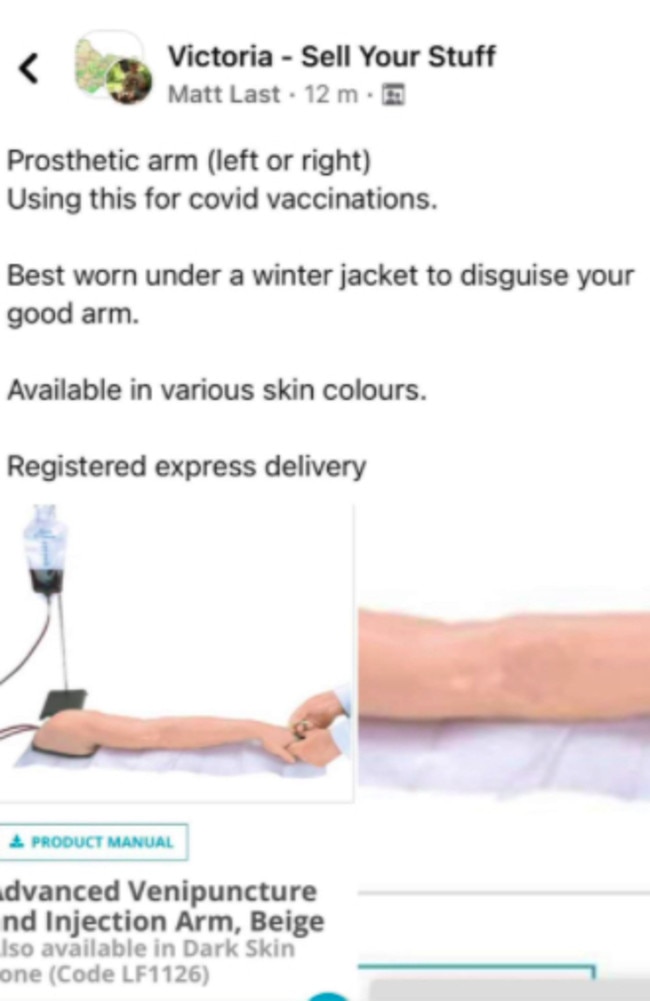 The theory behind using the fake arm is to avoid the administration of the vaccine. Problem is, there is a very high chance whoever is giving you the injection will be able to tell the arm is not real. And if they can't, then perhaps they're in the wrong profession.
Pro-tip: If you go to get vaccinated and the person vaccinating you cannot tell the difference between your arm and a prosthetic arm leave and go get vaccinated by someone else. https://t.co/1yIeT1FpMj

— Dr. Mean Maria (@mitchellscomet) October 19, 2021
People have been quick to comment on the ridiculous ad with many shocked at the extent people will go to to avoid the vaccine. "People out here spending thousands of dollars for every false 'cure' and method to avoid taking a vaccine that is free and will save their lives and the lives of those around them," wrote one Twitter user.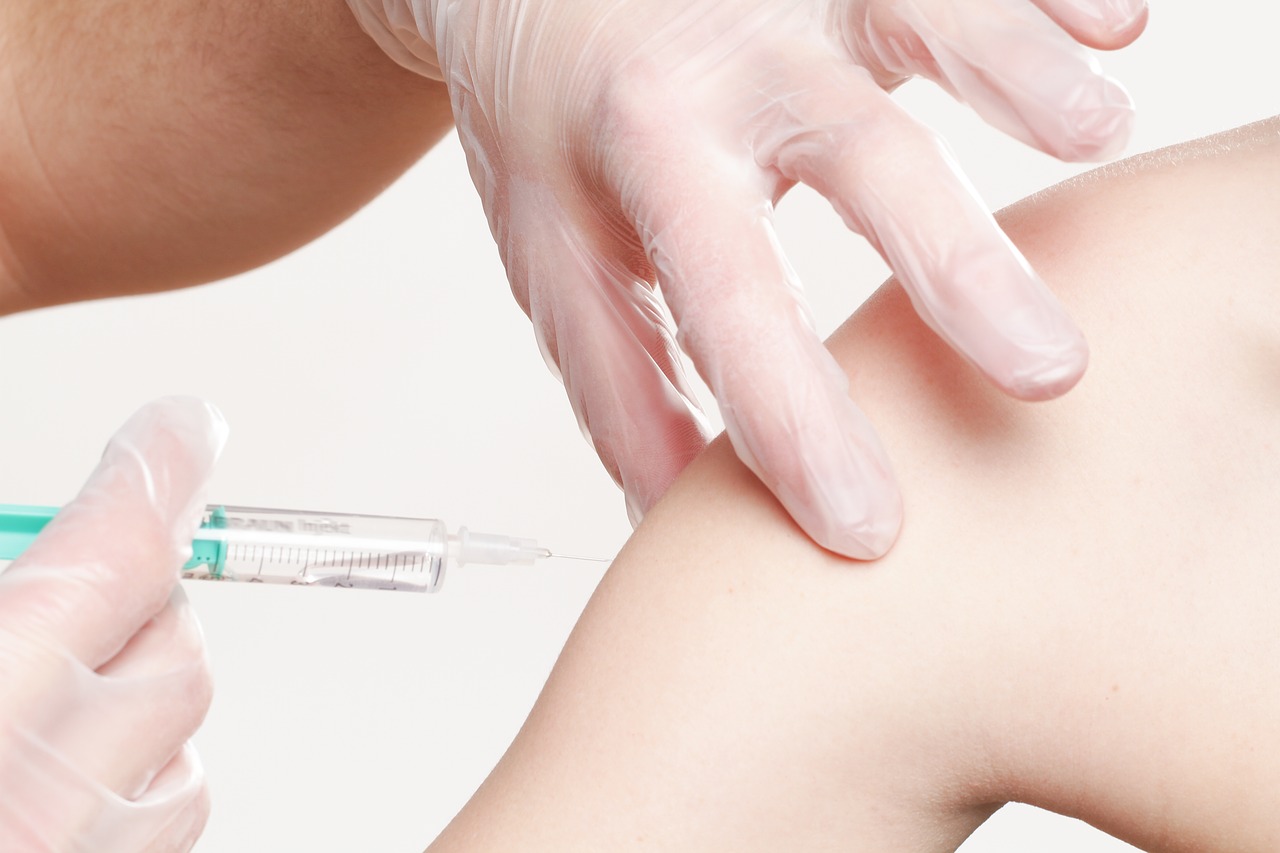 "This has to be a joke, right? Or active trolling? They'll pay $1500 to get a fake arm and put on a coat (how do you get the shot under the coat?) to disguise their arm & avoid a free shot that will save their lives?" said another.
Victorians are currently enjoying their first week of freedoms following their latest 'snap lockdown' which lasted 77 days.
Images: Facebook and Amazon