Pup-ternity for Pet Parents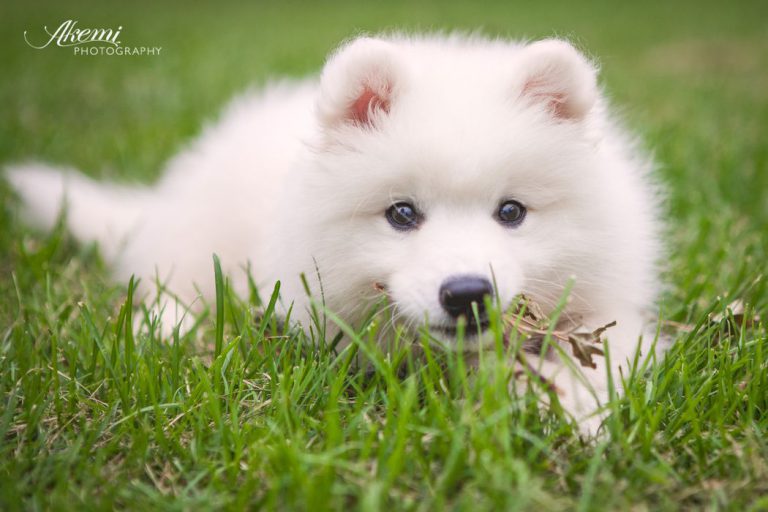 Pup-ternity for Pet Parents
Welcoming a new baby into our homes and our hearts is the most joyous feeling in the world. And for many of us, the pitter, patter of a four legged and furry arrival is just as exciting.
Dog lovers across Australia are besotted with their canine companions as soon as they introduce them into the family home. So much so, that they often share the same love and bond that exists between parents and their children as the fur-kid of the family.
Studies have shown that mothers may actually perceive their pets and their kids in similar ways and that the same hormone, oxytocin – known to play a strong role in triggering feelings of unconditional love and protection – spikes in both human and canine brains when a dog is gazing at its owner.
Dogs play a very important role in our lives – they are companions, social enablers, stress relievers and just generally fun to be around.
So creating that initial bond with your new pup or rescue when they first arrive is important in developing a lifelong friendship and partnership with your four legged friend.
Like most mothers enjoy the time spent with their little ones during maternity leave, pup-ternity leave gives pet parents the chance to get to know and train their excitable ball of fur.
Responsible dog ownership starts with forming a rapport and teaching good manners, and this requires spending time together.
Fur-baby bonding time is the chance for your pet to find their paws. In a new environment filled with new smells, new obstacles and new routines, this is the best time to devote to your fur-kid to let them know that you're there to help.
The key to early good habits is establishing a routine and can be quite time intensive. Popping puppy outside every 20 minutes during the day for toilet training, encouraging him to find the crate and other behavioural training all requires you to be home and dedicated to your fur-pup.
Just like a new baby, interrupted sleep and early starts are going to be the norm for a while as your puppy adjusts to toileting at night. Disturbed nights means that taking pup-ternity leave gives you some time for 'catnaps' – or more correctly 'pup-naps' – to catch up on sleep.
For those who already have pets, you have to also consider gently introducing your new addition to established pets who might feel a little put out.
Proper socialisation is perhaps the greatest investment we make in our youngsters. For that puppy to grow into a confident, well-adjusted adult we need to make time to take him out and about. Pup-ternity leave would give you the chance to carry your pup to the school gates to pick up the kids, or walking along the road or highway to let him adjust to noise and traffic.
Adequately socialising a dog could avoid giving him a bad name.
It's a time of adjustment for all family members – the two and four-legged – and supervised interactions are essential.
Pup-ternity is a chance to devote to your new puppy, but if you have under school age children at home, you also need to educate them about appropriate behaviour around the new pup.
Encourage young children to use calm and quiet behaviours around the new pup so they don't become over excited or confused.
For older children, make a 'contract' with them about helping out with the fun things like playtime, but also with washing up bowls and feeding times.
Give your fur-kid time to adjust to the hustle and bustle of family life and constantly read your dog's body language to stop a game or call 'time out' if play time may result in an accident from over excitement.
In an ideal world, pup-ternity leave would be a 'pawsome perk' included in your terms of employment, but for those that don't have employers who are mad-dog lovers like the rest of us, here are some tips to help settle your new pup into the family:
● Plan the fur-baby's arrival for a time when you can be home to spend time with him
● Take annual leave around the puppy's arrival
● If possible, work from home or work opposite hours to your partner, so one of you can be home.
● If you live within easy travelling distance, pop home for lunch. This breaks up his day, provides a toilet break, and a chance to play off excess energy.
● Caring for a dog is a team effort, so give other family members a chance to sharing in the care
● Leaving a puppy for more than four hours is far from ideal. Investigate if friends, neighbours, or family are up for a spot of pup sitting. If not, check out local dog minding, walking or sitting services.
● If you have a dog-friendly workplace, take your puppy to work
● Remember a young puppy needs regular toilet breaks, so you may consider employing a professional dog walker or home visitor to ease the strain on pup's bladder
And lastly, simply enjoy life with your dog! The unconditional love that a dog can bring into your world is something special and a bond that should be cherished.
Kerry Martin is the Editor of Australian dog blog, PuppyTales.com.au which offers pet parents advice and information about how to live the best life with their dogs. With her own adored dogs Keiko and Summer, Kerry completely understands that your four legged furry buddy is absolutely part of the family. Kerry is also the photographer behind Akemi Photography and is the current Australian Pet/Animal Photographer of the Year. Akemi Photography specialises in photographing pets and the people who love them.