The Best Camping and Outdoor Deals for School Holidays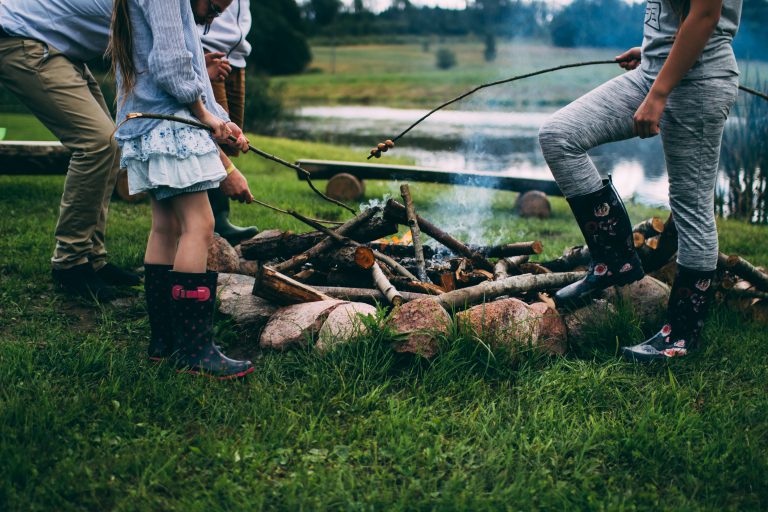 The Best Camping and Outdoor Deals for School Holidays
If you are like me, you have another week of school holidays to look forward to now Easter has passed by. You are either looking for something to get the kids out of the house or vowing next holidays you will be better organised with a quick trip away.
Our recommendation – Camping! Planning ahead is the key, especially if you want to avoid feeling like you haven't had a break.
It's all about the essentials for us mums and that comes down to food, clothing, a little touch of the creature comforts and a 'wine o'clock' cocktail of course.
There are some great recipes that can be found to cook simply when you are camping but still provide good, hearty meals for the family.
The Jumbuck Mini Spit Charcoal Roaster is a great way to have the meat turning while the kids help cover some potatoes and corn in al-foil to place on the bottom rack – also a good way to avoid food ending up in the fire when you choose to cook REAL campfire style.
Roasted chicken and sweet potato are another favourite of ours!
Our secret ingredient is the Nando's Peri Peri Medium Rub from Coles! Place the chicken and seasoning in a plastic bag and shake.  With the sweet potato add a knob of butter and spoonful of honey to each one when wrapping it in al-foil to place on the grill.  Garlic bread is also a great accompaniment for this meal!
Nothing is more annoying when you are enjoying these great meals than being annoyed by flies, mosquitos and other guests so a gazebo with mesh sides provides a great protection from the outdoors while still taking in the view. The Flexion Oxford Mesh Gazebo from Bunnings is the perfect choice.
You know when you are so cold you can feel it right through to your bones – or you need to go to the toilet in the middle of the night and couldn't think of anything worse than leaving your sleeping bag?  Thermals my friend! The KMDCore Polyprop Thermal Baser Layer Warm Winter Long Johns are an easy option because you can pop them underneath your pajamas or even fit them underneath your day clothes.
Make sure you pack clothing that can be used during the day for outdoor activities but warmer pieces to layer at night when the weather tends to drop quickly.Another great option from Kathmandu is the Ridge ¼ Zip Jumper Warm Fleece Hiking Pullover v3 or the Andulo 2 Layer Windproof and Waterproof Outdoor Jacket for when the weather is a little more unpredictable.
A full day of camping and fresh air should be celebrated with a campfire cocktail (even better if you have gathered some friends on the same trip!) and provides a great environment for conversation and storytelling.
Give yourself a treat and go with something fun like the old style Moonshine (plus no preparation needed!)
Or take advantage of the great outdoors by spritzing up your gin and tonic with these additional items:
1 shot Beefeater London Dry Gin
1/4 shot lime juice
3 slices cucumber (plus 2 for garnish)
2 sprigs mint (plus 1 for garnish)
Tonic water
Combine the cucumber and mint in a shaker (or jar if you want to keep it camping style!) and press the ingredients against the side of the jar until crushed with a spoon.
Add the lime juice and gin and shake vigorously for 5 seconds.
Strain the mixture into a glass, fill with Tonic, and garnish with remaining cucumber and mint.
If going away isn't an option for the school holidays or you don't have enough time, we have a GREAT cheat tip – try this instant camping tent, turning your home table into the instant camping adventure!
Which of these camping ideas is your favourite? Let us know in the comments below.
Disclosure: This article contains affiliate links. This means that we may earn a small commission, at no extra cost to you.