Why Buying an Investment Property to Secure Your Financial Future May Be Easier Than You Think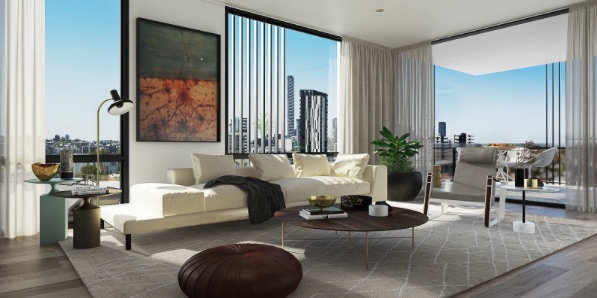 Why Buying an Investment Property to Secure Your Financial Future May Be Easier Than You Think
Whilst many of us are aware of the financial benefits of buying an investment property, the majority of us simply assume that it's not something we can afford. We put the thought out of our minds and continue on our merry way without looking into it any deeper. But what if it was easier than you think? What if we could invest wisely enough to be able to set up our kids for their future? It's worth doing some research, don't you think?
The cost of owning an investment property can be surprisingly low after you take into account your rental income and the tax deductions you will be entitled to.
If you are looking for a quick fix, property investment probably isn't for you. It's not advisable to purchase a property in the hope that it will rise in price in the short-term. But if you are looking at property investment as a long-term plan it can be an excellent way to increase your wealth and secure your financial future.
LOCATION, LOCATION, LOCATION
We've all heard it before, but location really is key when choosing an investment property. Be sure to do your homework and choose a property that is likely to increase in value. Lenders and insurers have access to valuable data on different locations and property developments that is worth accessing. To ensure a steady income stream think about possibly investing in an area popular amongst young professionals, with close proximity to work hubs (e.g. the city) and plenty of lifestyle options such as entertainment, dining, art etc.
Not surprisingly, record migration levels and rental property shortages have seen Brisbane dubbed as an investment property hotspot. Compared to Melbourne and Sydney, Brisbane is more affordable and yields a higher income return for property investors.
If you are thinking of getting on the investment property ladder, Brisbane is the place to watch.
Consider Buying a New Property
Buying an apartment (as opposed to a house) is a great way to get on the property ladder quicker, and buying a new apartment may prove to be better still. New and near-new apartments generally achieve a weekly rental premium in comparison to established apartments due to renters' preference for modern layouts and amenities.
There are government grants available for new builds that you may be eligible for too and
it's also worth noting the financial benefit of buying off the plan. The long settlement periods allow you to lock in the price today and pay later.
Investment Property in Brisbane
Brisbane has earned its place as an international city of the world and with its major infrastructure projects and booming cultural scene, it seems to stack up as a city to look into for investment property. West Village is one of Brisbane's most premium development sites. Bordered by the river in Brisbane's West End, West Village will offer a vibrant inner-city village lifestyle within close proximity to Brisbane's major cultural precincts, employment hubs, and a variety of leisure options.
The overall vision for West Village is to mix extraordinary contemporary homes and layer them amongst art, historic buildings, alfresco dining and inspired retail. 4 major precincts will make up the area, with each reflecting a major city from around the world. And 1,250 apartments will be available across 9buildings in this up and coming new area of Brisbane. West Village is definitely worth checking out for its investment potential.
For more information visit the West Village development website.