Chocolate Chip Skillet Cookie Recipe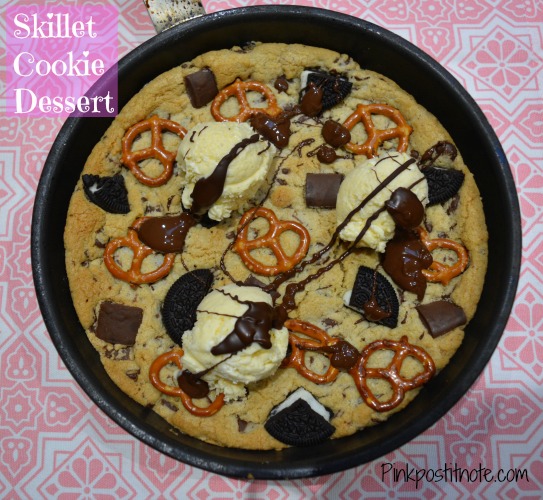 Chocolate Chip Skillet Cookie Recipe
OK, it's Cheaty Cheaty McCheat time for this awesome looking, awesome tasting dessert that looks like you slaved away for hours when in reality you did very, very little to achieve this end result.
What's required? One tube of store-bought ready-made cookie dough, one tub of store-bought ice cream, some extra store-bought goodies consisting of a couple Oreos, a handful of pretzels and lastly some store-bought chocolate topping. Voila. Don't tell anyone. Be upstanding for the praise.
Of course you could make home-made cookie dough, home-made ice cream and home-made chocolate fudge sauce but I already said this was a big cheat!
Everyone will be impressed when you brandish this in front of them at the table with four spoons (or you could cut it into pizza style wedges).