Classic Party Food – Honey Joys Recipe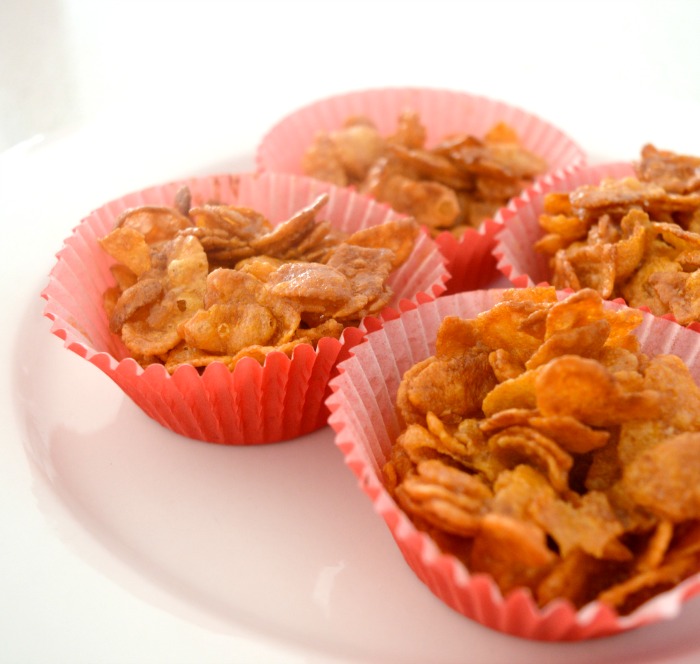 When I think about classic party food recipes I just cannot go past Honey Joys. These crunchy and sticky little treats are what party food is all about – a special treat to enjoy on celebrations.  Making your own Honey Joys is really easy, all you need is four ingredients and in no time the kids (and yourself!) will be enjoying these yummy little sweets.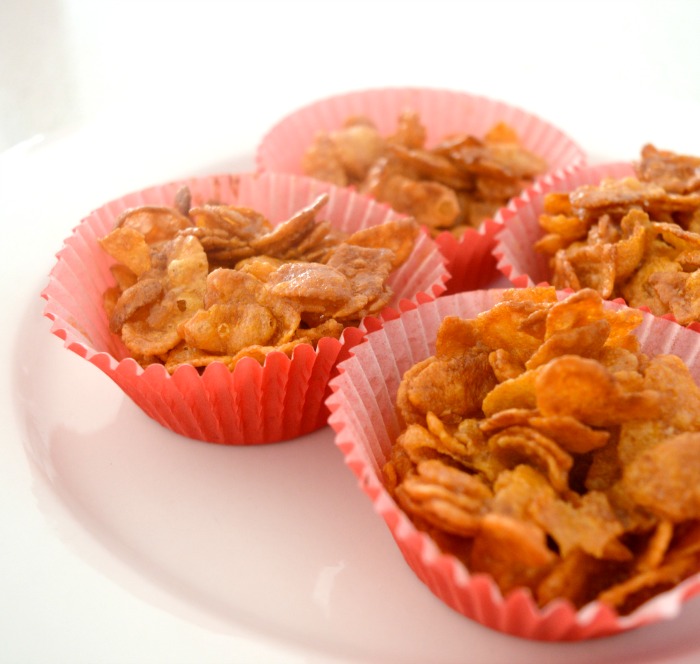 Classic Party Food – Honey Joys Recipe
Ingredients
4 cups of Corn Flakes
125g of butter
¼ cup of caster sugar
1 tablespoon of honey
Instructions
Preheat oven to 180 degrees and line 2 muffin tins with paper cases.
Place the butter, sugar and honey into a medium saucepan and over a medium heat, bring to the boil. Cook until all of the ingredients have melted. Once melted, remove from heat and set aside.
Add your cornflakes to a large bowl and pour over the honey mixture while you gently stir to combine.
Using a metal spoon, transfer into paper cases before baking in the oven for 10 minutes.
Allow to cool in tins for 10 minutes before transferring onto a wire rack to cool completely.
https://mumslounge.com.au/lifestyle/food/classic-party-food-honey-joys-recipe/
To make your Honey Joys a little more special you decorate the tops of them by adding some toasted almonds or 100s and 1000s.
What is your favourite party food from your childhood?