Oreo Cheesecake Recipe – Cheesecake Bars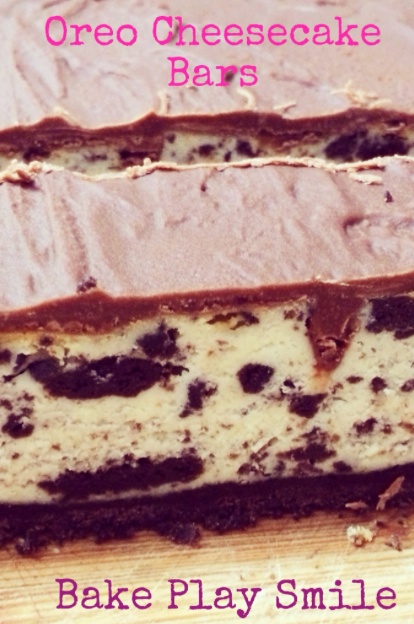 Oreos… check, cheesecake… check, chocolate… check! Does life get much better than this? I love all of these things and when you mix them together I'm like a little piggy frolicking in the mud! This is certainly not diet food, so if that's what you are after then back away slowly! But if you are happy to die and go to cookies and cream heaven, then read on…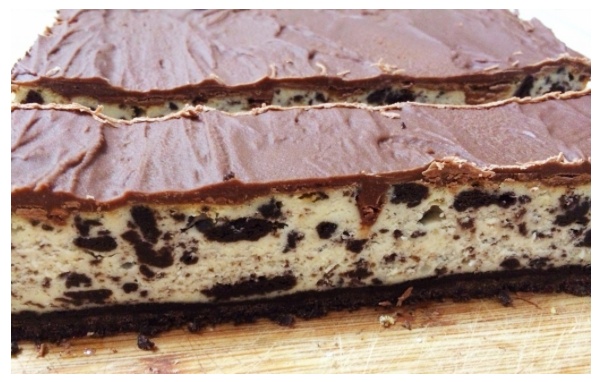 I had been wanting to try out this recipe for a while but needed to wait until I had something to make it for… I really didn't want all that chocolate, cream cheese and Oreo cookies sitting in my fridge waiting for just me to eat it all up. Actually, I would love that, but my hips and thighs would not! Thankfully I had a morning tea to take some sweet things to – perfect excuse to make the slice!
It kinda looks a little complicated but is totally deceptive! It's actually really simple. All you do is start off by making a basic biscuit crumb base with the Oreos and some butter (I told you it wasn't diet food). Pop that into the oven for 10 minutes. Meanwhile mix the cheesecake ingredients together and add in some more chopped up Oreos (I really did tell you it wasn't diet food!). After baking in the oven, you simply spread the chocolate topping over the cheesecake layer! (Haha did I tell you that it wasn't diet food?).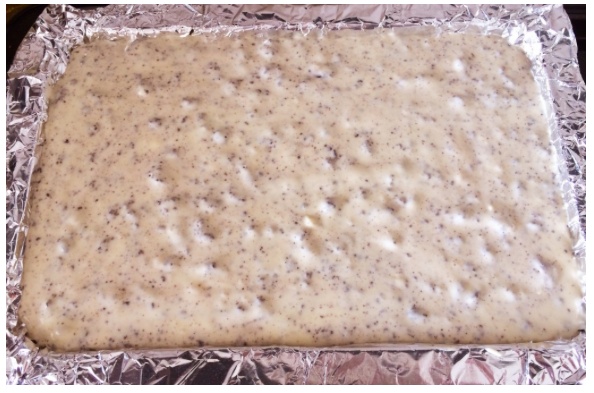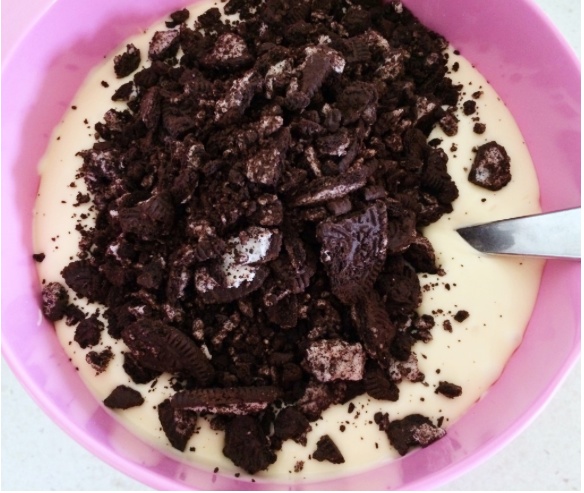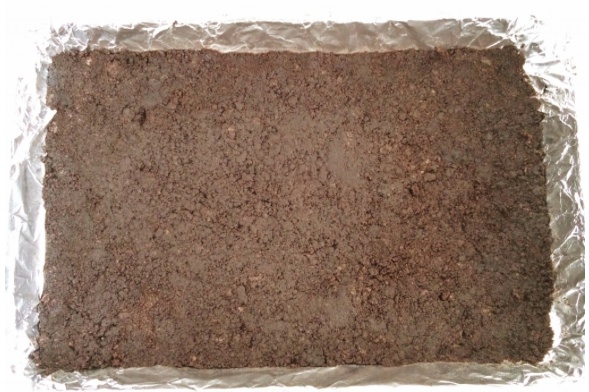 The hardest part of making these cheesecake bars is waiting for them to cool before cutting and eating them. If you want nicely sliced bars, then I definitely recommend chilling the slice overnight. And make sure you wipe your knife between each cut so that you get nice clean slices.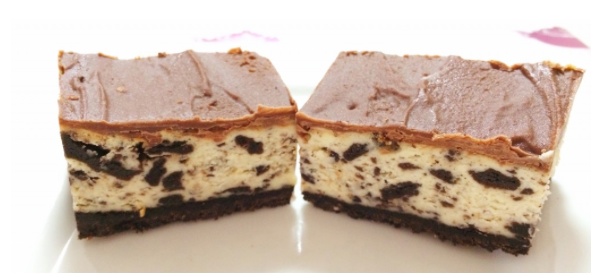 And finally eat the yummy cookies and cream bars! Don't forget to share them with some friends so you don't die of an Oreo overdose… but if you do eat the whole batch yourself, then you are even more of a sugarholic than me and I have so very, very much respect for you! 🙂
Oreo Cheesecake Recipe – Cheesecake Bars

Oreo Cheesecake Recipe – Cheesecake Bars

Ingredients

• 36 Oreo cookies
• 1/4 cup butter
• 500g / 17 oz  cream Cheese, softened
• 1/2 cup sugar
• 1/2 cup sour cream
• 1 tsp. vanilla essence
• 4 eggs
• 200g / 7 oz chocolate (for melting on top)
• 1/4 cup butter

Instructions

Heat oven to 160 degrees celsius. / 320 F
Line a slice tin with foil, with ends extending over sides.
Finely crush 24 cookies.
Melt 1/4 cup butter; mix with crumbs.
Press onto bottom of prepared pan.
Bake for 10 minutes and then remove to cook slightly.
Beat cream cheese and sugar with mixer until blended.
Add sour cream and vanilla and mix well.
Add eggs, 1 at a time, beating after each just until blended.
Chop remaining cookies.
Gently stir into batter and pour over the crust.
Bake for 45 minutes or until the center is almost set.
Cool.
Microwave chocolate and butter in microwaveable bowl on low heat, stirring regularly. Cool slightly.
Spread chocolate over the top of the cheesecake.
Refrigerate 4 hours (or overnight!).
Use foil handles to lift cheesecake from pan before cutting to serve.

https://mumslounge.com.au/lifestyle/food/oreo-cheesecake-recipe-cheesecake-bars/
 More Dessert and Slice Recipes
For more recipes like this, click here to go to other Dessert Recipes in MumsLounge.com.au.
 About the Author
Hi there! My name is Lucy and I'm a primary school teacher, a wannabe baker, a wife, a blogger, a pilates lover, a chocolate addict, a super-organiser and an over-analyser. When I'm not teaching, you will usually find me whipping up something very naughty in the kitchen…. chocolate and caramel are two of my best friends! Come and join me over on my blog Bake Play Smile or on Facebook for some more sugarific baking adventures! xxx