DIY Terracotta Apple Teachers Gift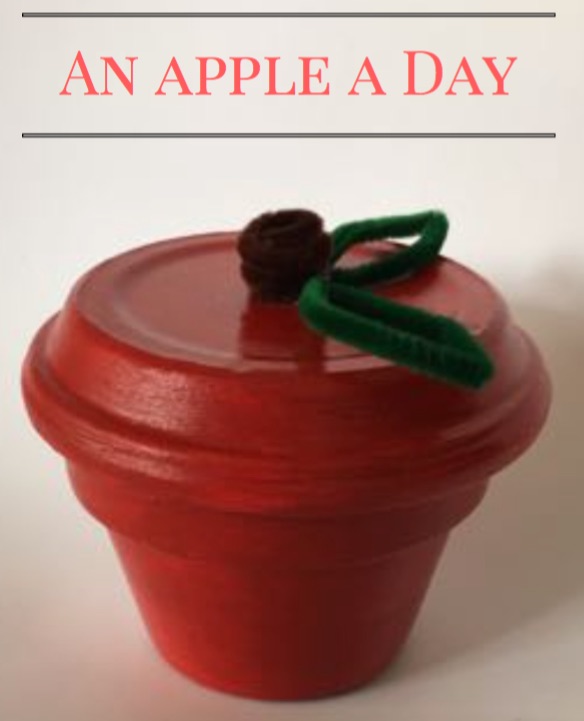 DIY Terracotta Apple Teachers Gift
Looking for end of the year inspiration? This little terracotta apple is a cute little gift idea that your little student can make as a thank you for their teacher. You don't need very much skill and the little imperfections that come about when something is painted by a small child adds to the charm and the thoughtfulness of the gift.
This little gift is simple to make as well as being inexpensive and you can fill the pot with all sorts of goodies!
Instructions
Buy a little terracotta pot from the hardware shop or garden centre, make sure that the little saucer fits snuggly on the top of the pot to make a lid or top of the apple. Mine is about 7.5 cm high and 11.5 cm at the widest part of the brim. Its good to get a pot that is a little short and squat so it is more apple- like.
Using a damp cloth wipe the pot and saucer out so that it is free from dust or dirt and so that you can start with a nice, clean surface.
Give the whole of the outside if the pot and saucer a good coat or two of white paint. You don't have to coat it with white but it makes the red so much brighter if you do.
Allow to dry between coats.
Coat the white areas with red, you might need two coats to get a good saturation of colour.
You can spray the whole thing with a thin coat of gloss varnish to give it a good apply shine.
Half a brown pipe cleaner will work well for an apple stem, wrap it tightly around a wooden spoon to get the coil shape. (half a cork will do nicely too).
Use a nice green pipe cleaner to make a couple of leaves to top off the apple and glue the whole thing on with a hot glue gun.
Now fill with some home baked cookies or a nice packet of almonds, what teacher could resist showing off this beauty!
Do you have any fun craft projects on the go at the moment? I'd love to hear about and see them!