Food Kids Will Love: Cauliflower and Parmesan Soup Recipe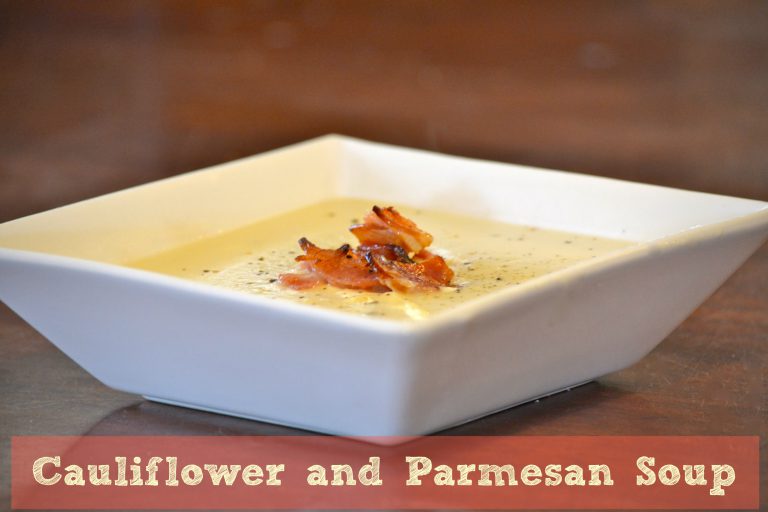 This morning I got my soup on.
There is just something so comforting about a bowl of homemade soup, isn't there?
Soup is a firm favourite in my house. It is quick and easy to make, it's economical, and I can pack it full of nutritious veggies and I know the kids will scoff it!
I love this Cauliflower and Parmesan Cheese soup because even children who profess to detest cauliflower will be coming back for more, and they will have no idea it is full of cauli!
Recipe: Cauliflower and Parmesan Soup
Ingredients
Olive oil
1 Leek
2 Medium onions
Garlic clove
1 Cauliflower (in florets)
3 large potatoes
1 litre of chicken stock
1 cup cooking cream
Fresh parmesan grated
My secret ingredient: ½ block of Philidelpha cream cheese cubed
Garnish
Sour cream
4 strips of bacon chopped
pepper to taste
Method
Wash and chop the leek, onions, and garlic.
Saute the leek, onions and garlic in some olive oil in a large pot until softened.
Add the cauliflower florets and sauté until golden and soft. (This brings out the flavour).
Add the chicken stock, and chopped potatoes and simmer until soft.
Remove from heat
Before blending the soup with a hand blender, I add my secret ingredient! ½ a block of Philidelphia cream cheese cut up into cubes.
Blend until smooth.
Add the cream.
Add parmesan (as much or as little as you prefer).
To serve:
Top with a dollop of sour cream, and some crispy bacon (because let's face it, everything tastes better with bacon!)
Cracked pepper to taste.
Enjoy!