"6 Year Old Wants His Name Changed Legally. Are We Crazy to Actually Be Considering This?"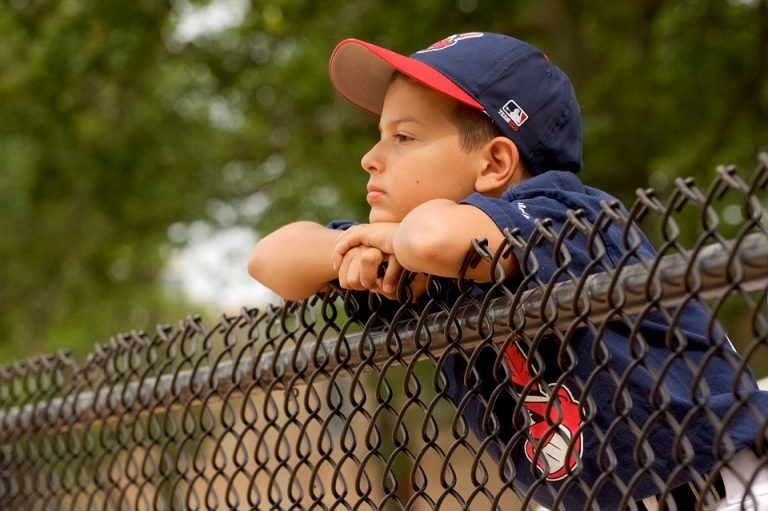 "6 Year Old Wants His Name Changed Legally. Are We Crazy to Actually Be Considering This?"
Concerned parents have taken to an internet forum seeking advice on whether to allow their six year old son to legally change his name.
Reddit user namechangename took to the Parenting forum to ask a very good question that had many fellow Redditors rushing to share their opinions:
"This might get long and confusing but try to stay with me.
My husband and I adopted our son about 3.5 years ago. He had a rather unusual name but we decided to keep it. We researched a lot and although the name seemed awfully silly, it felt wrong to take his name from him.
His name is the name of a piece of furniture. For the sake of the question, I will use the first name Table. We actually decided to keep his entire name but we just rearranged things to include our surnames. His full name was Table Michael Harrison. My husband and I gave our son both of our last names and made Michael and Harrison both his middle names. Therefore, his name became Table Michael Harrison Smith-Jones. You still with me?
He started kindergarten last year and was getting made fun of for his name. I told him that he could use one of his middle names if he preferred that. He decided to use Harrison from that point forward.
It took a little while to get everyone on board, but he was in first grade this year and everyone now calls him Harrison.
He gets upset any time he sees his actual first name written down on forms. He gets upset when he has a substitute and she calls him Table. He really doesn't like his first name and he said it makes him think of bad things.
His 7th birthday is coming up and he asked if we could change his name to Harrison for his birthday present. We told him that we would think about it. Of course, that won't be his only present but it struck me as pretty serious that it was his birthday request.
He wants to get ride of Table completely and become Harrison Michael Smith-Jones. Would you let your kid do it?
Note: None of the names are real. His first name is after a piece of furniture and the name he wants to use (his former last name, current second middle name) can be used as a first name."
Later in the thread, after many guesses, it was revealed that the child's name is actually Closet.
Poor kid. : (
Under normal circumstances, if my 6 year old child had asked to change their name I would have given them a firm NO. Not happening. My son decided to rename himself when he was four. Told us to call him Angry Nickelback. As funny as it was (and we still laugh about it), would we allow him to legally change it, permanently? Hell no.
But this little boy in the post? My heart just went straight out to him.
These are not normal circumstances. This poor little lad says his name makes him think of bad things. Closet is a stupid name. It isn't even a name!
I understand the parent's worry that stripping their son of the only thing he had when they adopted him would do him damage, I really do. And under different circumstances I would agree. But he doesn't want it. I don't blame him.
Dammit, if the birth mother wanted to name him after a piece of furniture, why not look to Ikea for inspiration and go with something a little more mainstream?
This young man has been given the gift of adoptive parents that clearly love him to bits. It sounds like he has everything he needs to thrive – a loving, caring family who want what is best for him and his future. He'll still have that connection to his birth family via his former middle names Harrison and Michael. Let him change his name. He can always change it back again if he changes his mind later.
What do you think? Would you allow him to legally change his name?
You can read all of the responses to namechangename's post here.