Do You Agree With This Woman Who Will Only Let Females Babysit Her Kids??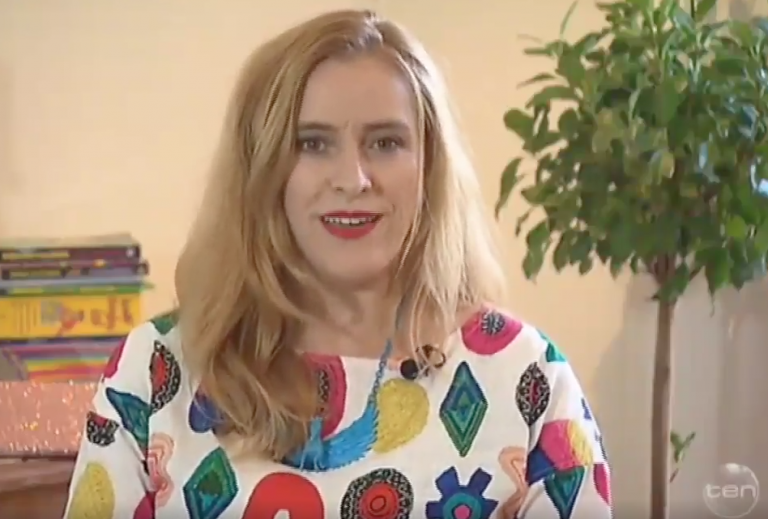 If you are a regular viewer of The Project you may have seen the interview with Kasey Edwards, the Australian woman who appeared on the show last week to discuss the decision her and her husband made when their children were born; to never allow a male to babysit their children, including the children's grandfathers.
We speak to Kasey Edwards about her strictly no male carers policy. #TheProjectTV pic.twitter.com/Qdots2Ylzm

— #TheProjectTV (@theprojecttv) February 28, 2017

They made this decision based on what she says were "horrifying statistics based on the risk of child sexual abuse caused by known men."
She went on to say "I don't want to think of anyone in my family or any friend and question whether or not they could be a potential sex offender, so if we just have a blanket rule, then we're safe."
She was asked the question: "What happens with school and daycare – can you control those spaces?" And Kasey said, "Well I'm glad that you actually asked that question. My daughter has a lovely male teacher at her kindergarten and she adores him and we adore him, and the childcare centre is so well run – it's got processes and structures in place – that we don't even have to think about the safety of that situation."
When asked the final question "is there anything in your history that has prompted this action?" She responded by saying, "I know how lovely, gorgeous men in public who would never hurt a fly can be monsters in private and I'm not prepared to take that risk with my children."
Well I do have something in my history and as much as it pains me to say this, I actually agree with Kasey.
I was left alone many, many times with a "trusted older family male" and no one suspected that he would ever do the things he did when he was alone with me. What he did and what I saw when I was alone with him caused long-term psychological damage to me and took me half a lifetime to get over. It never once occurred to me as a child, to tell anyone what was taking place with this "trusted" babysitter even though I knew he would face horrible consequences if I did.
It wasn't until I was in my 30s that I told my parents what actually happened which had devastating consequences for our entire family. My mother's heart was ripped apart and she has never fully recovered. To this day I wish I had remained silent because no good came from speaking out so long after the fact. So whilst I don't want any male member of our families to feel bad that I don't trust them, the need to protect my children at all costs far outweigh their potential hurt. And the fact that Kasey and her husband have a blanket policy of excluding ALL males may well prevent those hurt feelings when everyone knows that it's nothing personal, just an intellectual decision made from the get-go.
The statistics are out there; one in five girls and one in 20 boys is a victim of child sexual abuse.
Offenders are overwhelmingly male, ranging from adolescents to the elderly and only 14% of children who suffered sexual abuse were violated by an unknown perpetrator. 60% of children are sexually abused by someone in their social circle. And that person could be a sports coach, a scout leader, a religious leader, an uncle, a cousin, a grandfather or trusted friend. Unless and until they were caught red-handed how would you possibly know?
I applaud Kasey for making a well-informed and brave decision. She is a mamma bear protecting her cubs and I say good on her.