An Australian 'Mummy Blogger' Has Allegedly Injected Her Ill Daughter With Urine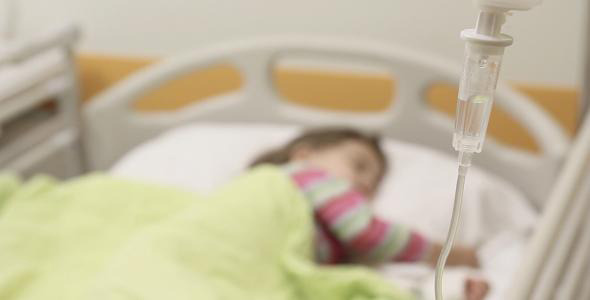 In a case that sounds eerily similar to the Belle Gibson fake cancer case, a mummy blogger has now been accused of injecting her sick child intravenously with urine.
"This home is busy, challenging, noisy, chaotic and I love it – most of the time."
This is one entry from the blog of the well-known Australian "mummy blogger" who recounted tales of her family's joys, challenges and everyday ups and downs.
"I'm just a simple 30-something-year-old woman with a not-so-simple life," the NSW mother said referring to the fact that her daughter was ill and that she'd left her career to care for the child.
Reading through the woman's blog you soon encounter a number of heartbreaking accounts of her daughter's multiple hospital visits.
"I want you to know that I love my daughter's medical team. That doesn't mean I like the decisions they've recently made," she wrote in one entry.
"I don't want to expose my kids to anything that will harm them," she said elsewhere.
The posts sound like those of a concerned mother who would do anything to ensure the health of her sick child is returned. Allegedly though, this couldn't be further from the truth.
The prolific Hunter Valley blogger has been accused of injecting her daughter with urine as she lay in her hospital bed.
Police also suspect the woman subjected her daughter to laxative abuse, saying the girl's peeling skin and severe rash were consistent with that diagnosis.
The accusations were first made in March, after the little girl — who was born with a genetic illness — was admitted to hospital with life-threatening renal failure.
The doctor's noticed a strange mixture of yeast and fungus which had begun to grow in one of the nine-year-old child's intravenous tubes. The way this yeast was growing suggested contamination by urine and the alarm bells started ringing.
Child Abuse Squad detectives from Newcastle began to investigate these claims and the blogger was subsequently arrested at home. She was charged with using poison to endanger life or inflict grievous bodily harm, as well as assault causing actual bodily harm. She was carrying urine samples, laxatives and syringes in her handbag, police have now said.
It has been suggested that the mommy blogger may be suffering from Munchausen syndrome by proxy — a mental disorder and rare form of child abuse that involves the exaggeration or fabrication of illnesses by a parent.
The mother faced Newcastle Local Court on Wednesday, but the matter was adjourned until December 2.
It's not for us to comment on whether she is guilty or not but we do hope justice will prevail.