This Dad Helpfully Made His Family Dinner Using a New Measuring Cup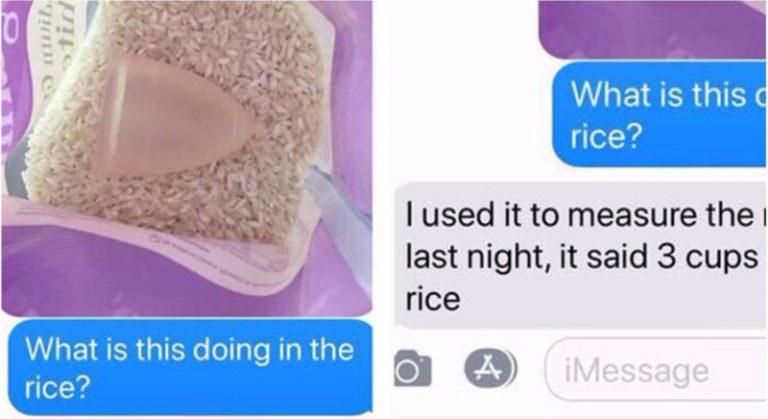 This Dad Helpfully Made His Family Dinner Using a New Measuring Cup
Isn't it wonderful when the men in our lives pitch in and get dinner sorted for the family? It's just one less thing to have to deal with and worry about, right?
Yeah, after this little incident I think we'll be taking full control of the kitchen for a bit, just in case.
Cindy Hobbs' husband had helpfully gotten dinner ready and all seemed to be just peachy until she discovered this:
Ohh no. No no no. That's not what's meant to happen. That's not what it's for!
The Victorian mum explained that her toddler had found it earlier that day and instead of putting it away, she just popped it on the kitchen counter and forgot about it.
"Just so happened I placed it right next to the rice he had sitting there," she commented on her Facebook post that is being shared by amused parents.
"It was clean by the way."
She says she quickly realised the post was going viral and had a "what the hell have I done" moment, but is ultimately amused by the reactions. She says her husband sees the funny side of it now, but initially was "horrified" when he realized his measuring cup wasn't exactly intended for measuring.
"My husband is BAD in the kitchen and I should have never trusted him," Cindy tells Scary Mommy. "He can't cook at all, he burns toast, makes lumpy gravy, butchers fried eggs…he's hopeless. But he's constantly making me laugh and I wouldn't have him any other way."
Source: Facebook/Breastmilk Jewellery – Heart Infused Keepsakes