Dad Hilariously Pranks His Daughter After Taking Away Her Phone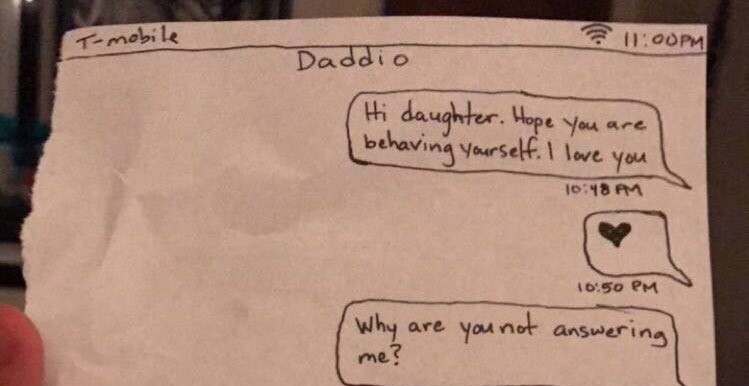 Dad Hilariously Pranks His Daughter After Taking Away Her Phone
Dads always tell the best jokes, don't they?
Well, they think they do. Dad jokes are cringy and usually not that funny. But this Dad absolutely nailed this prank on his daughter, proving that his dad jokes are on point.
After confiscating her phone, Californian dad Jonathan Olanolan slipped this note under his 15-year-old daughter Alyvea's door…
So my friend got her phone taken away and her dad slid this under her door pic.twitter.com/d91I89T8hi

— bailee🥀 (@bailee_xox) July 2, 2017
As Alyvea still had no phone, her friend Bailee tweeted the hand drawn note and it went viral almost immediately as parents and teens the world over laughed at "Daddio's" hilarious prank.
— Celia (@_celia_marie_) July 4, 2017
Kind of reminded me of this gem… pic.twitter.com/zHX3CHiMlr

— Ms. WorkALot (@ChelC_FrosT) July 4, 2017
Her dad annoying af 💁🏾🙄 I LOVE IT 🤣🤣🤣🤣

— 👑🍫 (@Queen_Onyai) July 4, 2017
Savage!!! pic.twitter.com/GkBc1Nfjr7

— 🖤MøønlightLēkïsha🖤 (@moonliqhtchic3n) July 4, 2017
The insurance broker from Modesto, California told BuzzFeed News that he's always been a joker.
"I like to make people laugh," he said. "That's what I'm always trying to do, put a smile on my girls' faces."
That is exactly what he's done. Nice work, Daddio!
Source: Twitter/Bailee